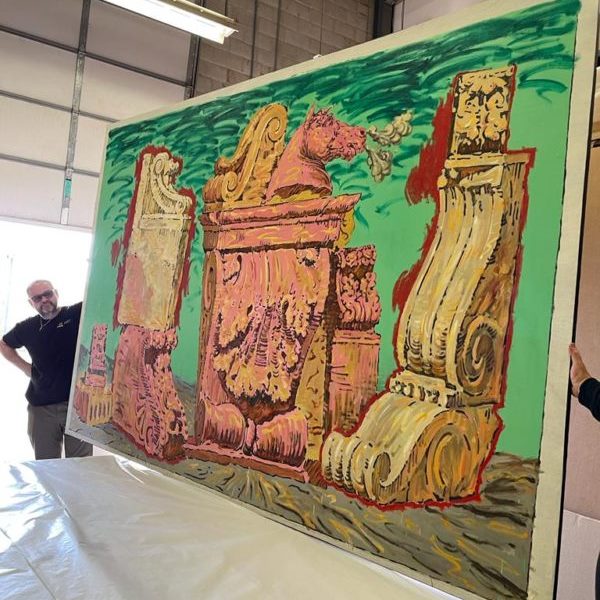 Museum-grade art is art that is considered highly valuable and can usually be found in a museum or gallery setting. Our fine art logistics company often deals with various orders from reputable institutions that require help with artwork transportation. While there is nothing that can prevent our team from successfully completing a task like that, it does not mean that we do not face challenges when shipping paintings of museum quality. It is a complex task, and here are some important things you need to know.
Shipping Paintings of Museum Quality: Things to Know
Paintings that you see in museums are undeniably different from regular art pieces because they have extremely high monetary and cultural value. It can be difficult to come by a piece like that even at a world-class auction, but when you do, you need to be very careful about choosing the right art handling company. This is because shipping paintings of high value requires special skills that inexperienced movers do not have, meaning that museum-grade pieces must be handled by trained professionals only.
Art logistics companies understand the responsibility that comes with handling an expensive painting and use only the proven methods of art packing. For example, museum crates, which are normally used when shipping paintings of great value, are custom built according to the piece's dimensions and transportation requirements. Besides, to ensure the durability of a shipping crate, only high-quality materials are used in its construction.
If you are looking for a way to transport museum-grade paintings within the US or from the US to another country, consider working with Fine Art Shippers. Our company is known as one of the top art shippers in New York. We regularly ship museum collections, exclusive paintings, and antiques of all kinds. Our shipping options are customizable, which means we can move anything anywhere safely and securely. We also offer personalized art courier services that are a perfect solution for any work of art that demands close and undivided attention.
Start planning your art shipping experience by requesting a free shipping quote. The Fine Art Shippers team is always here to answer any of your questions.