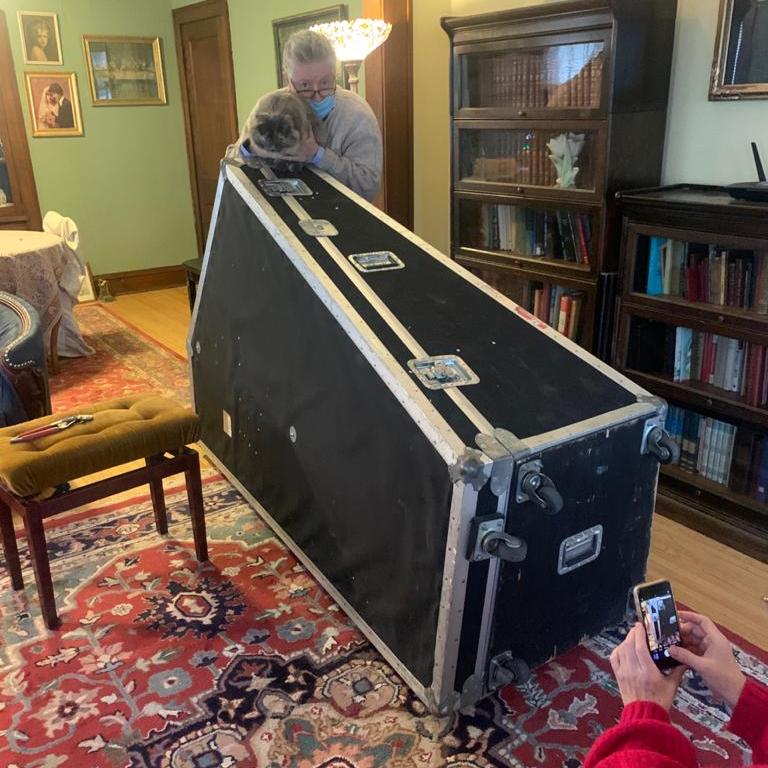 Whether you are a musician moving to another part of the world or you are selling guitars and musical equipment online, shipping musical instruments is never easy; it requires some special measures. It is no secret that musical instruments are usually very fragile, exceptionally delicate, and often highly valuable. Besides, most of them have odd shapes and heavy weight, which makes them incredibly difficult to pack and move both locally and over a long distance. However, there is a way out. If you need to ship your treasured musical instrument safely, you can do it using the shipping service we offer at Fine Art Shippers. Plus, we can help with customs clearance and all the required documentation so that you do not need to worry about anything.
Shipping Musical Instruments Interstate and Worldwide
Fine Art Shippers has over 25 years of experience in shipping musical instruments of any kind. We have recently delivered a harp from Minnesota to Vienna, Austria, moved a harpsichord within NYC, and shipped another harpsichord from the United States to South Korea. These are only some of the examples of our work because Fine Art Shippers ships musical instruments all the time, both throughout the country and internationally.
When shipping a musical instrument, we take care of every detail. Our expert team carefully examines the item, packs it using high-quality materials, crates the musical instrument in wood, and organizes its transportation according to the client's requirements. We can even handle the shipment of a super heavy antique grand piano and ensure that it arrives at the destination in perfect condition.
Whether you are shipping a guitar, a harp, a harpsichord, or a piano, Fine Art Shippers is the right company to come for help. Shipping musical instruments is our specialty, and we know how to do this job right. Contact us today for details or request a free shipping quote online!