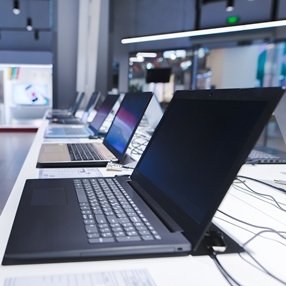 Shipping electronics to another city is not easy. Whether it comes to a mobile phone, a laptop, or any other device, each of them is delicate and valuable, so it is crucial to ensure that your gadget arrives at the destination in its perfect condition. Moreover, what if you have found the desired device abroad and now need it to be delivered to your home? In such a case, the best you can do is hire a reputable moving company specializing in shipping electronics and other fragile items internationally.
At Fine Art Shippers, we offer comprehensive solutions for shipping and packing art, antiques, electronics, glassware, religious artifacts, and a whole range of other objects that require special care and attention to detail. Besides, while our art moving company is headquartered in New York City, we have a wide network of reliable partners in different countries throughout the globe, which allows us to successfully operate worldwide. In other words, whether it comes to white glove local delivery or international shipping of valuable and delicate items, Fine Art Shippers is always the right place to come for professional help!
However, if you already have some experience in shipping electronics long-distance, you can certainly pack your device yourself. Hopefully, the following tips for packing a laptop will help you with that!
How to pack a laptop?
1. Turn off the laptop, place a layer of bubble wrap between the keyboard and the screen, and then wrap the entire device in more bubble wrap.
2. If possible, put your laptop in its original box. If not, choose a small sturdy box, pack the device in it, and fix it as much as you can. Add cushioning material inside the box and seal it.
3. Wrap the small box in several layers of bubble wrap to protect it from any possible falls and hits.
4. Place the small box wrapped in bubble wrap in a larger box and fill the extra space with more cushioning material for the utmost protection in transit.
5. Pack headphones, a charger, and other additional equipment separately in a small box or bag and then place it inside the large box together with the packed laptop.
6. Seal the large box properly and add appropriate shipping labels.
If you have any questions regarding shipping electronics or want to hire an experienced art moving company for this job, contact Fine Art Shippers without hesitation! We will do our best to ensure that your valuable device arrives at the destination safe and sound!