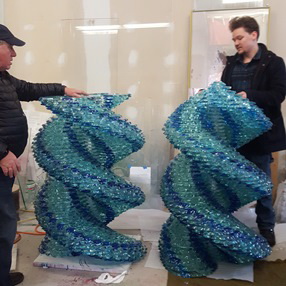 Shipping artwork is never easy; however, shipping artwork by Henry Richardson, with some glass pieces weighing thousands of pounds, is a real challenge even for an experienced fine art shipping company like Fine Art Shippers. Add to this bad weather conditions, with rain and snow, and you will get one of the most difficult tasks we have faced in the recent past. Along with that, an opportunity to ship fine art like that is always an amazing experience, and we really appreciate the chance to work with one of the most prominent American artists, helping him prepare for the upcoming Architectural Digest Design Show that will take place on March 22-25, at 55th Street at 12th Avenue, New York.
Henry Richardson & His Sculptures
As you probably know, Henry Richardson creates absolutely amazing sculptures in the medium of plate glass and bulletproof glass. Each of them is not just a beautiful piece of art but also a magnificent engineering marvel that is very difficult to describe in words. Shipping artwork created by this talented sculptor was an honor for Fine Art Shippers and another chance to apply our experience and skills in moving large and heavy items, such as this marvelous sphere that weighs over 1,000 lb.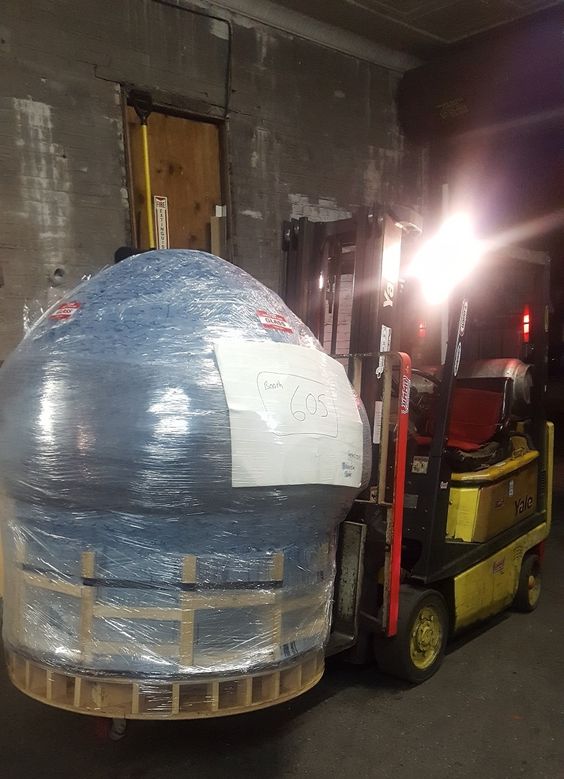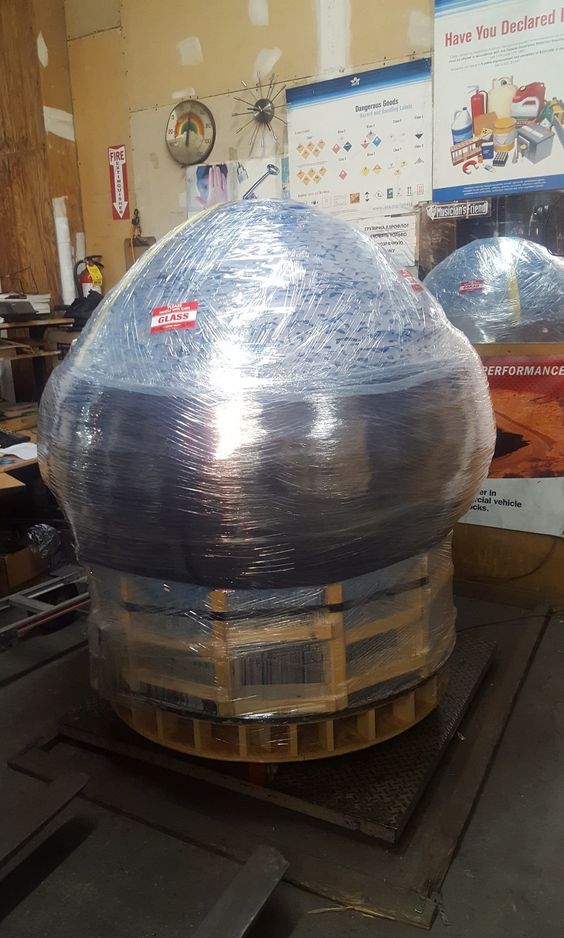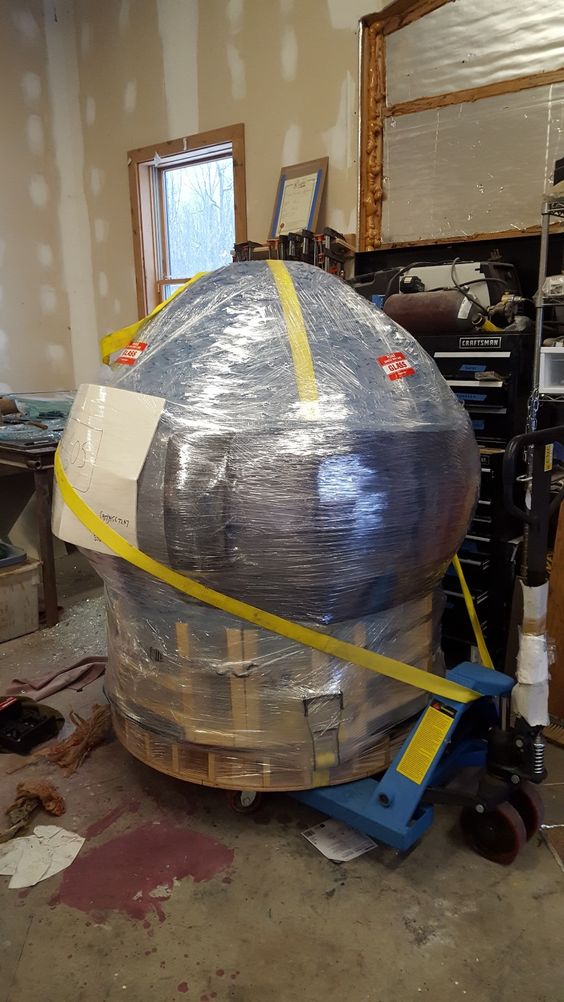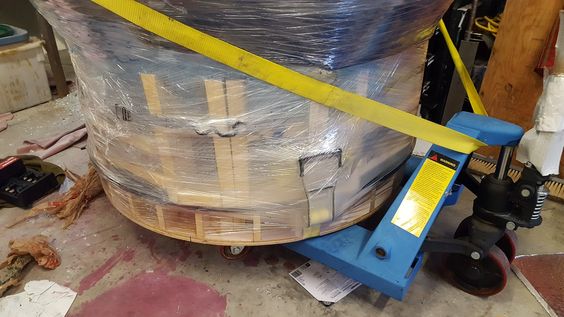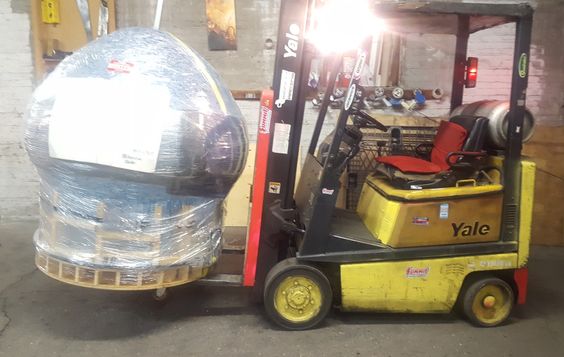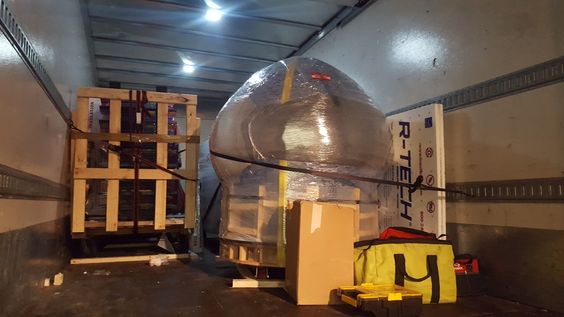 Our team of artwork shippers securely packed and delivered this huge yet fragile sculpture to our warehouse where it is now securely stored before to take its rightful place at the Architectural Digest Design Show next week.
It is also worth noting that this beautiful sphere was not the only sculpture we picked up from Henry Richardson's studio in Lee, MA. From smaller glass items to complicated towers, each of them was professionally packed, handled, crated, and delivered to New York City. Overall, shipping artwork by Henry Richardson was challenging, but it was also exciting, and we very much enjoyed the whole process even despite adverse weather conditions.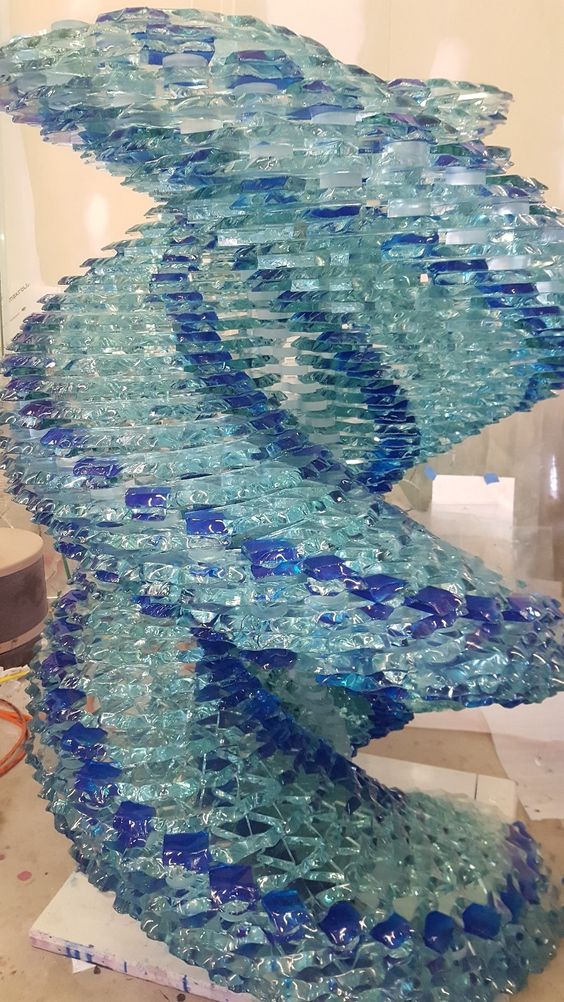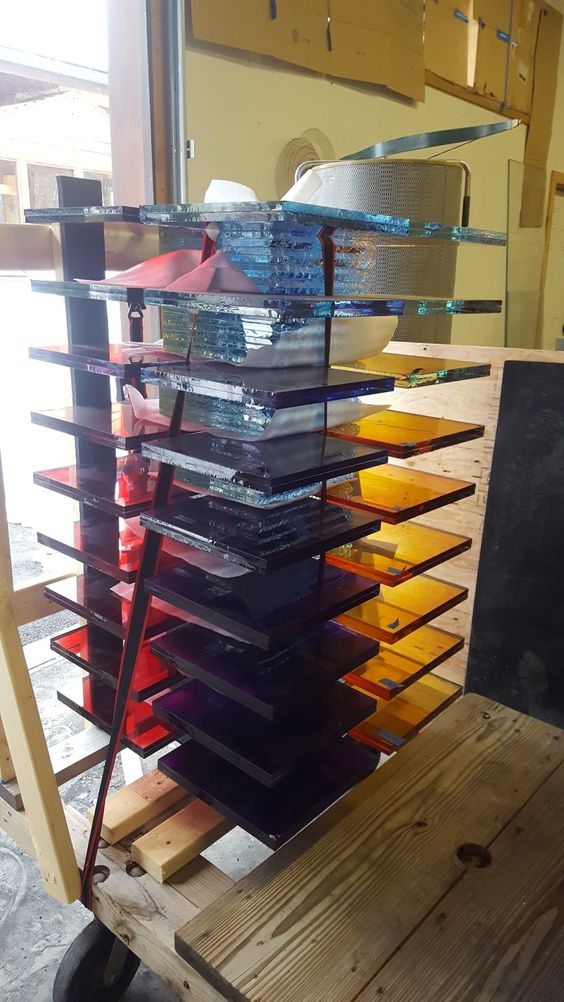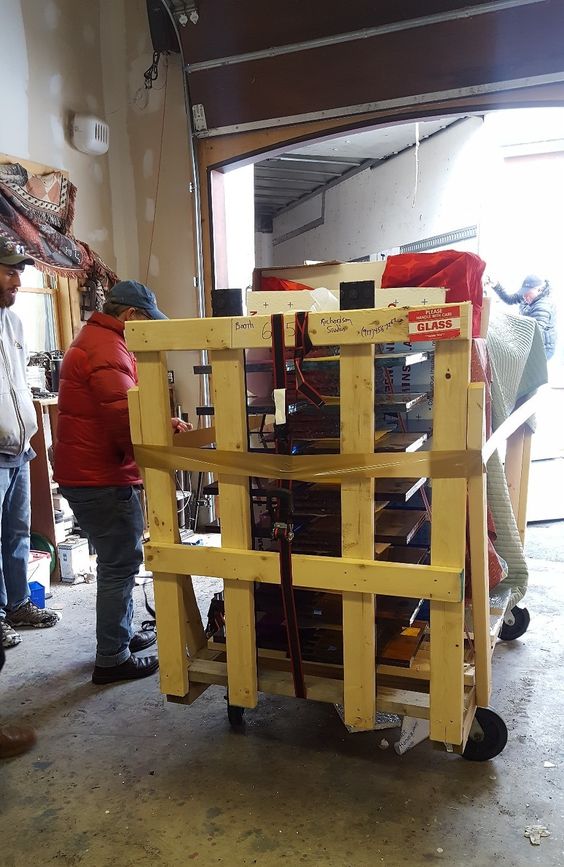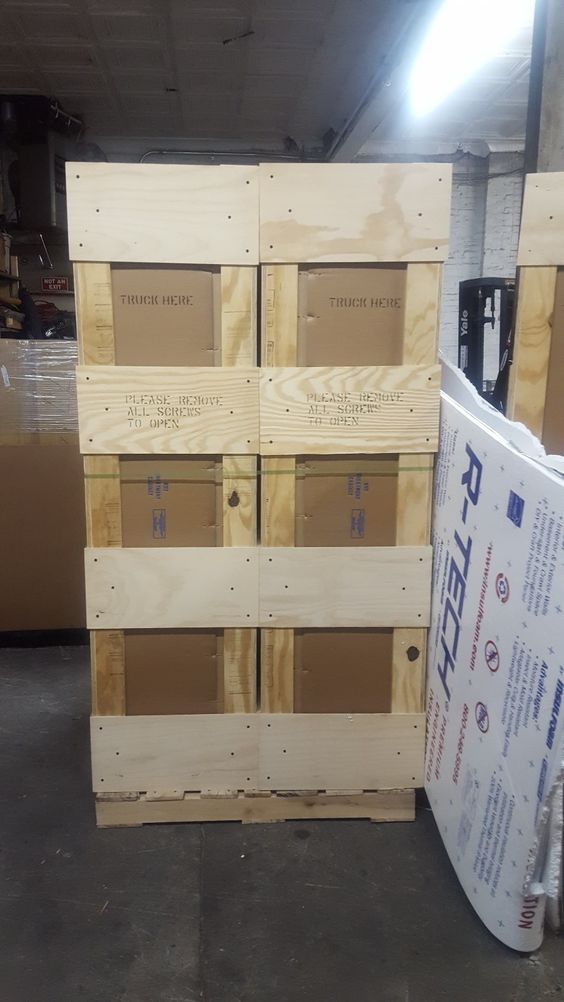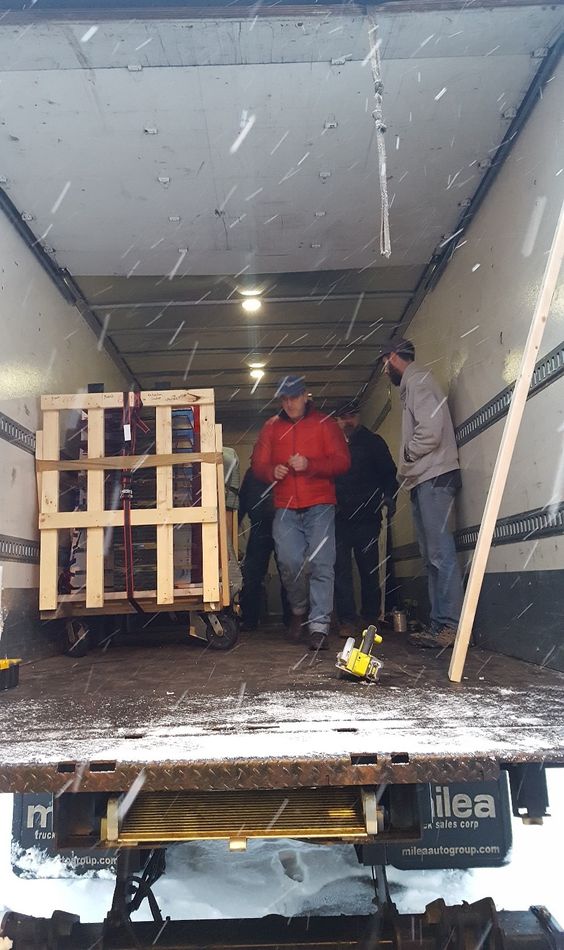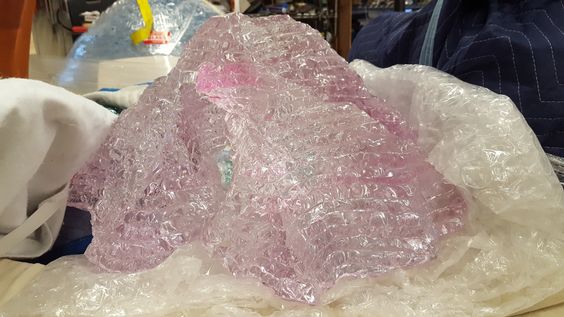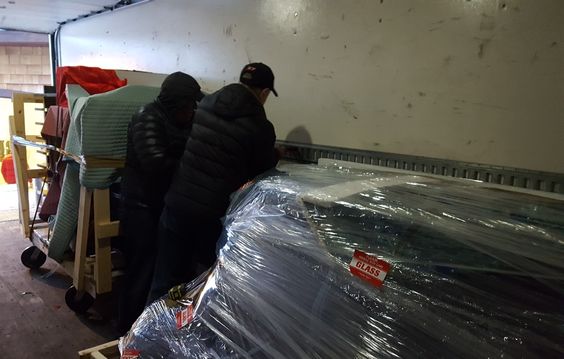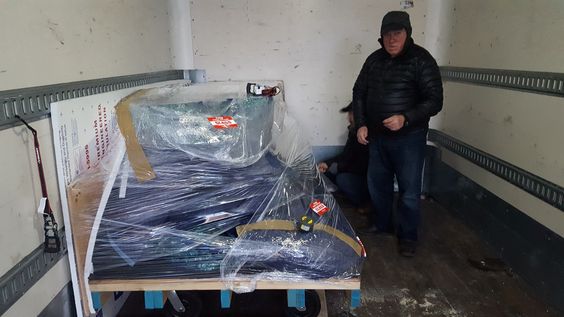 Fine Art Shippers is happy to offer outstanding packing, custom wood crating, art installation, and moving engineering solutions, so when it comes to shipping artwork that is very difficult to pack and transport, such as glass and metal items, you won't find a better option than to hire our team of experienced art handlers. We can ship fine art of any size, weight, and complexity while providing a unique approach to every client and his or her particular needs. Call us now for any additional information about our local and international shipping services!