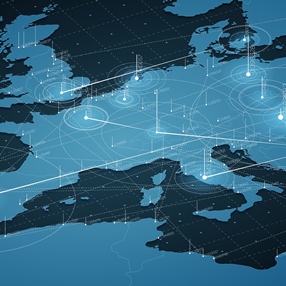 Fine Art Shippers is a family-owned company with a small but highly experienced team of dedicated art handlers who love their job. Shipping antiques and various works of art has been core to our business for more than 20 years, and over this time, we have established ourselves as one of the leading artwork transport companies in the New York metropolitan area. Our staff is all professional shippers of fine art, who are true specialists in handling and moving valuables and collectibles both domestically and internationally. Thereby, when it comes to shipping antiques to Europe, Fine Art Shippers is undoubtedly a very good option, especially taking into account the fact that all our services are available at competitive rates.
At Fine Art Shippers, we regularly work with artists, dealers, private collectors, auction houses, and galleries, shipping antiques, paintings, sculptures, and other art pieces for them to different European countries. Moreover, we do it quickly and efficiently due to the unique location of our warehouses, in convenient proximity to New York's biggest airports and the Elizabeth Seaport. For example, if you need to ship antiques urgently, we can pick up your treasures, properly pack and crate them, organize the overseas shipment of your cargo, and deliver it to the airport or seaport within only a single day. What is no less important, our expert staff can advise on every aspect of the international shipping process, from how to pack art and antiques to choosing the right mode of transport for their safe and secure move.
Whether you have an individual artwork or the entire collection of museum-quality antiques that require the utmost attention and expertise, our highly professional and personalized service combined with world-class packing standards is the best guarantee that your precious possessions all arrive at the destination intact. Shipping antiques to Europe is our specialty, and we have all the necessary resources to offer the most cost-effective solution to any transportation problem.
No matter how fragile, ancient, heavy, or large your artwork is, you can rely on Fine Art Shippers to handle the shipping process with the utmost care and professionalism. Contact our team today to discuss your options or request a free shipping quote by filling in a special form on this website. We will be happy to help you with shipping antiques and art to Europe or any other destination in the world!