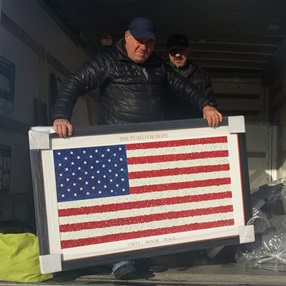 Impact Art Gallery is a truly unique gallery aimed at making the world a better place. The fact is that when a painting or any other artwork is sold through Impact, 30% of the proceeds go to a charity of the buyer's choice. In other words, when you buy something through this outstanding gallery, you not only get an amazing piece of art for your collection but also help the charity you support the most. For this reason, Fine Art Shippers is very proud to work with Impact Art Gallery and its clients, no matter whether it comes to shipping a single painting or an entire art collection.
It is also worth noting that Impact Art Gallery represents some of the most prominent and talented contemporary artists, including Tigran Tsitoghdzyan, Vladimir Nazarov, and Marcos Antonio. As a result, it offers a variety of unique and limited edition artworks of great value, which makes the process of shipping fine art for them even more exciting and interesting. For example, not so long ago, our team was hired for shipping an important painting or, if to be more exact, a limited serigraph of the renowned Flag For Hope.
Flag For Hope
The original Flag For Hope is a unique and priceless piece of art created by Marcos Antonio and 4,000 Americans who left their finger and hand impressions on canvas. It is needless to say that as a new National Treasure, it will never be sold, but instead, it will go on permanent exhibit in one of the most important national museums after being exhibited across the country.
The good news is that Marcos Antonio has also created 2,000 serigraphs of the original Flag For Hope, a limited edition that will never be made again. Each serigraph represents a museum quality reproduction of the renowned artwork, which makes the task of shipping any of them no less important than shipping the original painting. It was indeed a great honor for Fine Art Shippers to be hired by Impact Art Gallery for such a responsible job!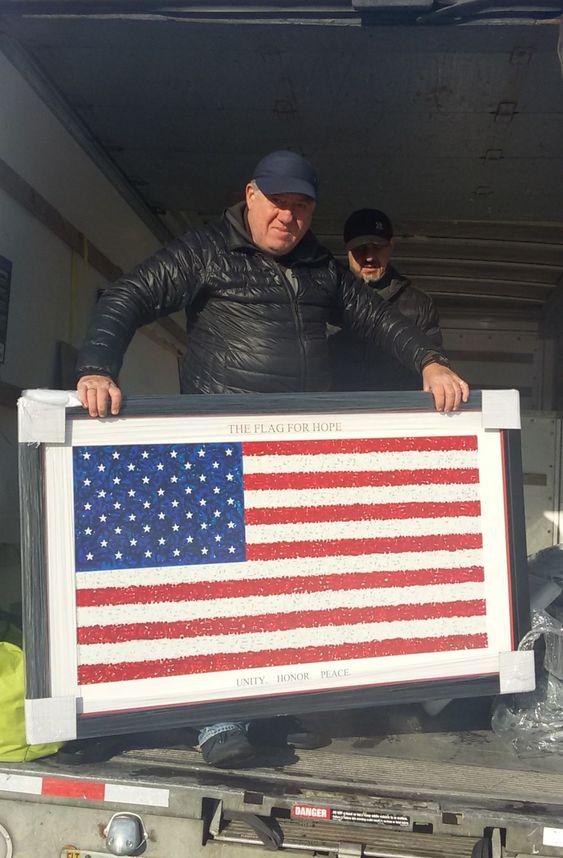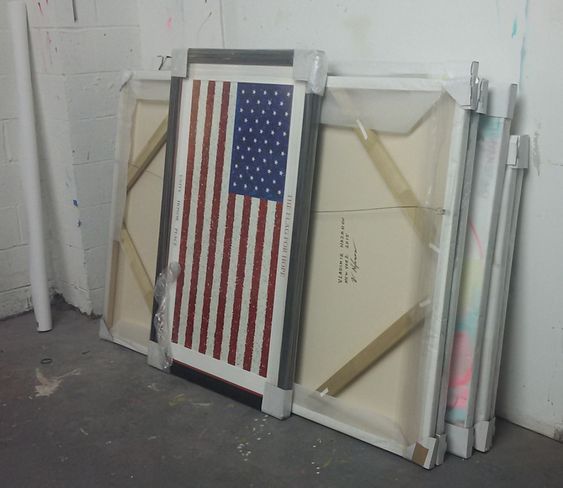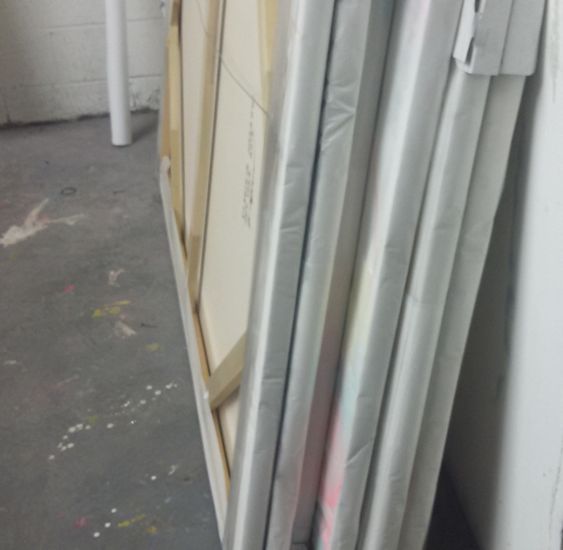 Art moving and storage services
Shipping a painting is not the only service we offer at Fine Art Shippers. Our team is proficient in moving, shipping, and installing art of any kind, including large and heavy sculptures, statues, and furniture pieces. Besides, we offer temporary art storage services in the majority of U.S. cities, which makes our company an all-in-one solution to any art moving problem. Just give us a call, and we will be happy to serve your needs!