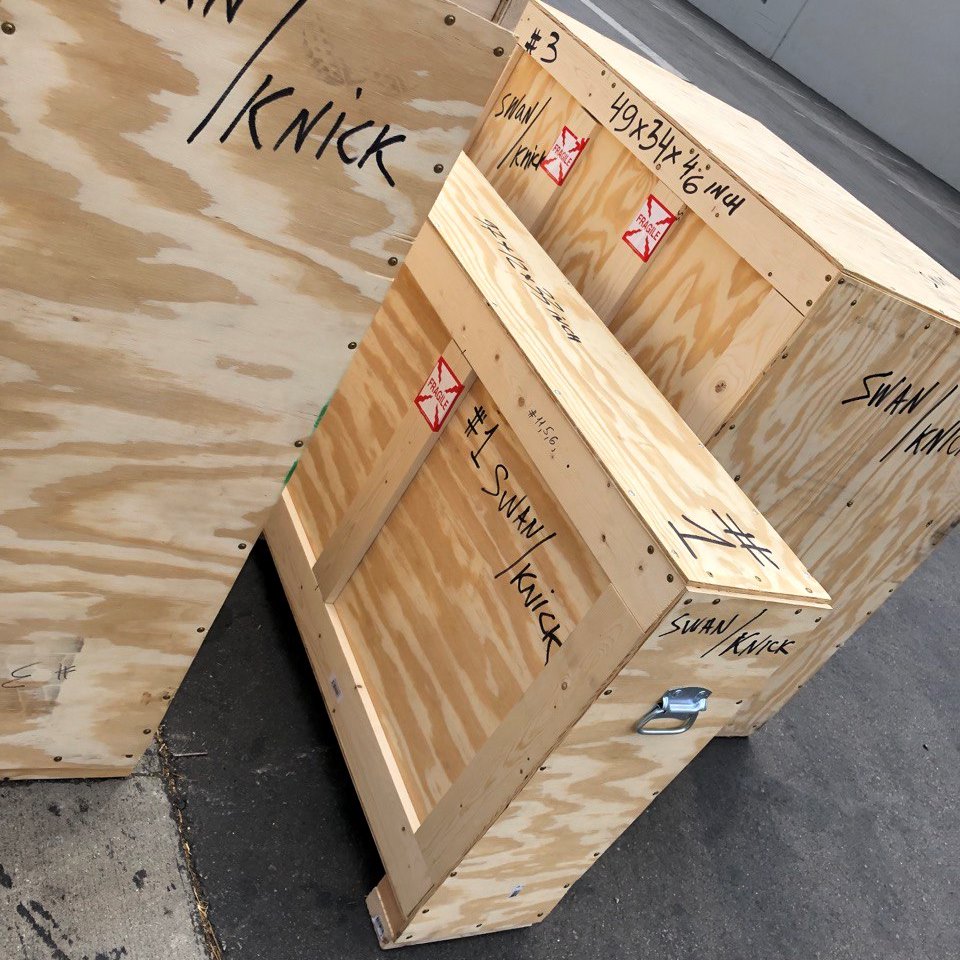 What does it take to build a perfect crate for art shipping? First, you have to understand that an art crate is a type of packaging or container used for the transportation of valuables. Such crates are normally made of wood and are very sturdy. They are often utilized when shipping oddly shaped, heavy, and fragile works of art, antiques, and other collectibles. Because art crates must be made according to specific transportation requirements, they should always be constructed by professional art handlers. Here are some of the artwork crating rules that all experts follow.
Rules of Artwork Crating All Professional Art Handlers Follow
All art shipping crates have a complex inner structure. The outside wooden layer of a crate is all you might see at first glance, but there is way more hiding behind that shell. All art crates have additional layers inside of them that keep out all of the moisture, prevent the temperature inside the crate from abruptly changing, and provide a cushioning effect for the items they carry.
The main rule of artwork crating is that all art shipping crates must be custom-made. Using a crate that does not perfectly fit a work of art can be incredibly dangerous. All artworks are different, and an individualized approach is often a necessity. For that reason, art handlers have to painstakingly measure and inspect an object to make a shipping crate that will fit it like a glove.
But being careful is crucial not only when it comes to measuring works of art — if an art handler messes up the orientation of a crate, it will not be suitable for transportation. It might tilt or even collapse in transit, ruining everything it carries inside. Some art crates can contain multiple objects like paintings or prints, so the damage can be truly colossal.
Finally, no one, not even a seasoned artwork crating specialist, can build a high-quality art shipping crate using low-quality materials. Reliable art handlers only use the best materials available to ensure their skills do not go to waste and their clients remain satisfied with their services.
An art shipping crate might seem like a luxury. However, even though they are custom-made, you do not have to break the bank to provide top-tier protection for your items. Fine Art Shippers offers cost-efficient solutions for your art transportation-related needs.