Son of Estee Lauder and a person who served as US Deputy Assistant Secretary of Defense for European and NATO Affairs knows exactly that beauty and strength can change the world. We are talking about Ronald Lauder – a businessman, billionaire, philanthropist, social activist, and one of the most famous art collectors. He was born in New York on 26 February 1944 in a family of the Estee Lauder Companies founders. For today, Ronald Lauder is most known as President of the World Jewish Congress and the owner of the Neue Galerie in New York that presents a huge Lauder art collection of Austrian and German Art of the XX century, including one of the most expensive paintings in the world – "Portrait of Adele Bloch-Bauer I" by Gustav Klimt. But let's not get ahead of ourselves!
The Neue Galerie opened its doors for visitors on November 16, 2001. It was founded by Ronald Lauder and his friend Serge Sabarsky, an internationally known art dealer and artist, who unfortunately died before the official opening. The Neue Galerie, also known as Ronald Lauder Museum, boasts a fantastic collection of Austrian and German paintings of the Art Nouveau age by such prominent artists as Gustav Klimt and Egon Schiele. Moreover, it is a place where you can find masterpieces by Oskar Kokoschka and artists of the "Blaue Reiter" (including Vasily Kandinsky), which gives a great opportunity to see the changes in German and European art during the Second World War and after it. However, the artistic tastes of Ronald Lauder are absolutely "anti-Hitler:" the Fuhrer did not like Expressionist paintings, calling them "degenerative," while the famous billionaire collects them;  the Nazis stole masterpieces from Jews while Lauder spends a lot of forces and resources to return paintings to their rightful owners. What's more, Ronald Lauder tries to force Germany and Switzerland to revise their museums' collections in order to find stolen works.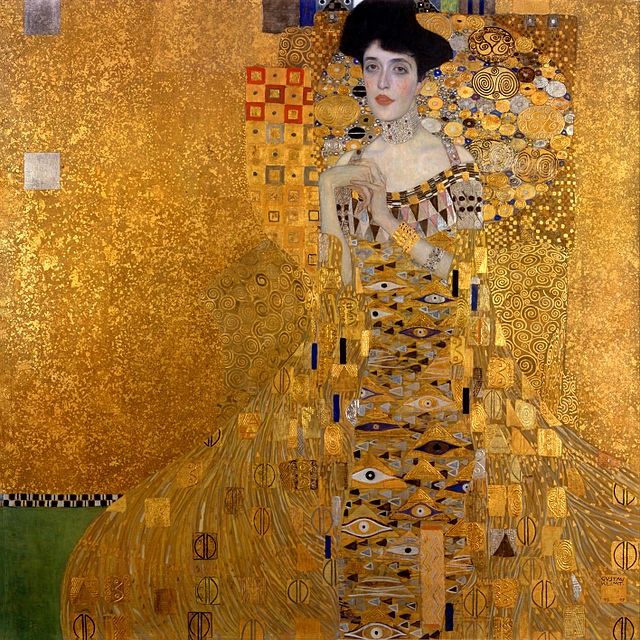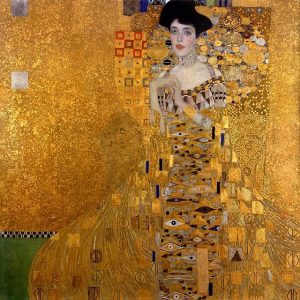 But let's return to "The Woman in Gold." In 1938 when Austria became part of the Third Reich, the owners of Klimt's masterpiece, the Bloch-Bauer family, had to flee the country. Their money and paintings were stolen by the Nazis. In the 60s, several artworks, including a portrait of Adele, were bought by one Austrian Gallery. Nevertheless, a niece of Adele Bloch-Bauer, Maria Altmann, had managed to return "The Woman in Gold" and some other Klimt's paintings. Thus, in 2005, Ronald Lauder bought for his museum the "Portrait of Adele Bloch-Bauer I" for a record $135 million.
It is worth noting that the Neue Galerie is not only exhibition halls but also a design shop, a book store, and two cafes, one of which bears the name of the man who inspired Lauder to become a gallery owner – Serge Sabarsky. In other words, the Neue Galerie is much more than a museum of Lauder art collection. It is rather a magnet for curious people located in the heart of New York City. Why is it so? Ronald Lauder believes in the healing and creative power of art. Thereby, his museum is filled with beauty. It teaches us to create the good and not to repeat the mistakes of the past. And it's all thanks to one honorable man, Ronald Lauder!