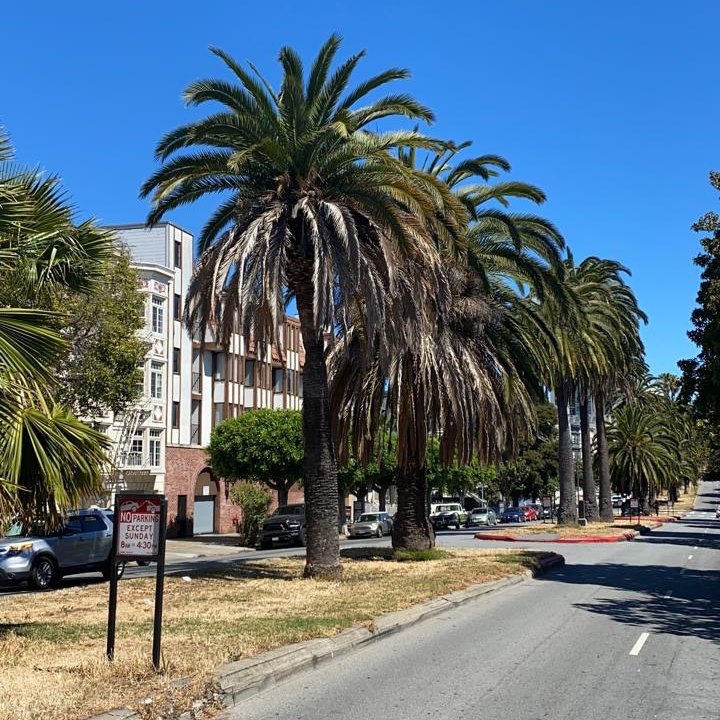 San Francisco is an amazing city. First of all, it is full of art and artists who come there from around the world to share their ideas and work with each other and the world. Secondly, San Francisco is the place where creativity plays a very important role, being an irreplaceable part not only of the art industry but also of the business and technology spheres. Besides, the city has numerous art galleries that offer the best in modern and contemporary art, making San Francisco a must-visit destination for seasoned collectors and art lovers. At Fine Art Shippers, we are happy to work in The Golden City and are very proud to provide professional services of fine art shipping in San Francisco.
Professional Services of Fine Art Shipping in San Francisco
Fine Art Shippers has a consolidated cross-country art shuttle that visits California every 3-4 weeks. This allows us to provide comprehensive services of fine art shipping in San Francisco and the Bay Area. We pick up the items from artists, galleries, and auction houses and ship them to New York City, Miami, Atlanta, Washington, DC, Chicago, Denver, Houston, Santa Fe, Seattle, and many other cities. Our team also collects art items from various locations around the United States and delivers them to art collectors and businesses in San Francisco.
In addition to providing the services of fine art shipping in San Francisco, Fine Art Shippers also works in other California cities, including Los Angeles, Sacramento, San Jose, and San Diego. When it comes to shipping fine art and antiques, we take care of every little detail, from proper packing to art insurance, to ensure that everything arrives at the destination intact. Here is only one of many reviews from our happy customers.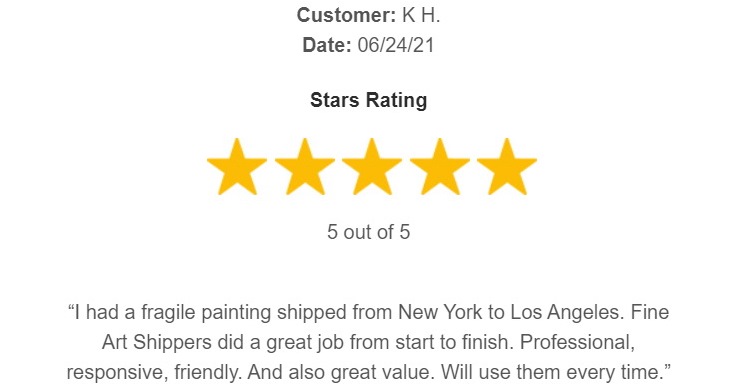 Whatever art logistics help in San Francisco you need, please do not hesitate to contact Fine Art Shippers. You can also request a free shipping quote online by filling in a special form on our website.