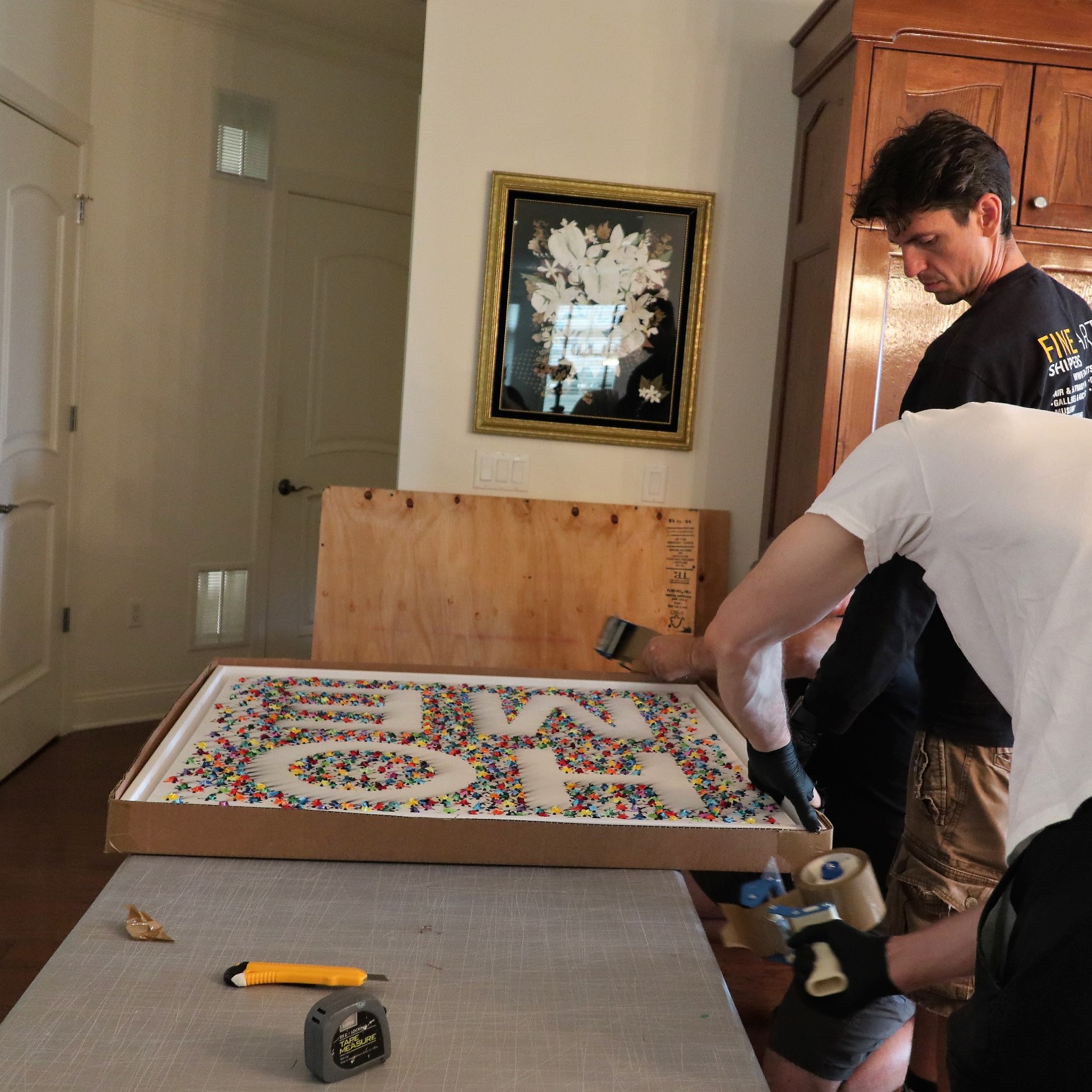 Fine art handling is at the basis of professional art logistics; owners of precious fine art belongings often need to ship their valuables to and from art exhibitions and fairs. Fine art also needs to be moved when it changes owner, with buyers getting their new belongings and sellers completing their part of the deal. Therefore, the fine art industry can't deal without safe and professional art handling. Here, we dwell on what art handling actually entails and what duties and responsibilities art handlers execute on a daily basis.
Principles of Safe Fine Art Handling
In a nutshell, a fine art handler is a person involved in all processes of fine art management and shipment, ranging from preparation, packaging, and transportation to installation and storage. Here are the main duties and responsibilities of professionals involved in fine art handling.
Knowledge of art handling practices and principles.
Artwork inspection prior to handling and demonstration of careful handling of all objects.
Mastery of archival and alternative packing materials and the difference in their use cases.
Comprehensive wrapping and packing of fine art objects of various types.
Safe loading and secure transportation of works of art.
Movement of artworks to and from trucks, storage facilities, auctions, galleries, and clients' homes.
Maintenance of a broad toolkit prepared for application at various stages of fine art handling.
Pick-up and delivery of different artwork types.
Installation and deinstallation of fine art in a variety of settings.
Professional and safe art handling in residential, commercial, and institutional settings.
How to Become a Professional in Art Handling?
Looking at these typical job duties and requirements for fine art handlers, you should focus on the following excellence parameters of the job.
Compliance with professional standards in all aspects of fine art handling.
Good judgment in all aspects of fine art treatment.
Provision of recommendations to clients on the proper esthetics of art installation.
Complete documentation of the process, with condition notes and reports to the client.
Mastery of art handling and shipping techniques.
Knowledge of local, state, and federal regulations related to the fine art shipment industry.
Proficiency with relevant software and hardware.
High level of customer service quality.
Effective communication skills and working in teams.
By using these criteria as guidance for the company's selection, you will always work with trusted and reliable service providers.