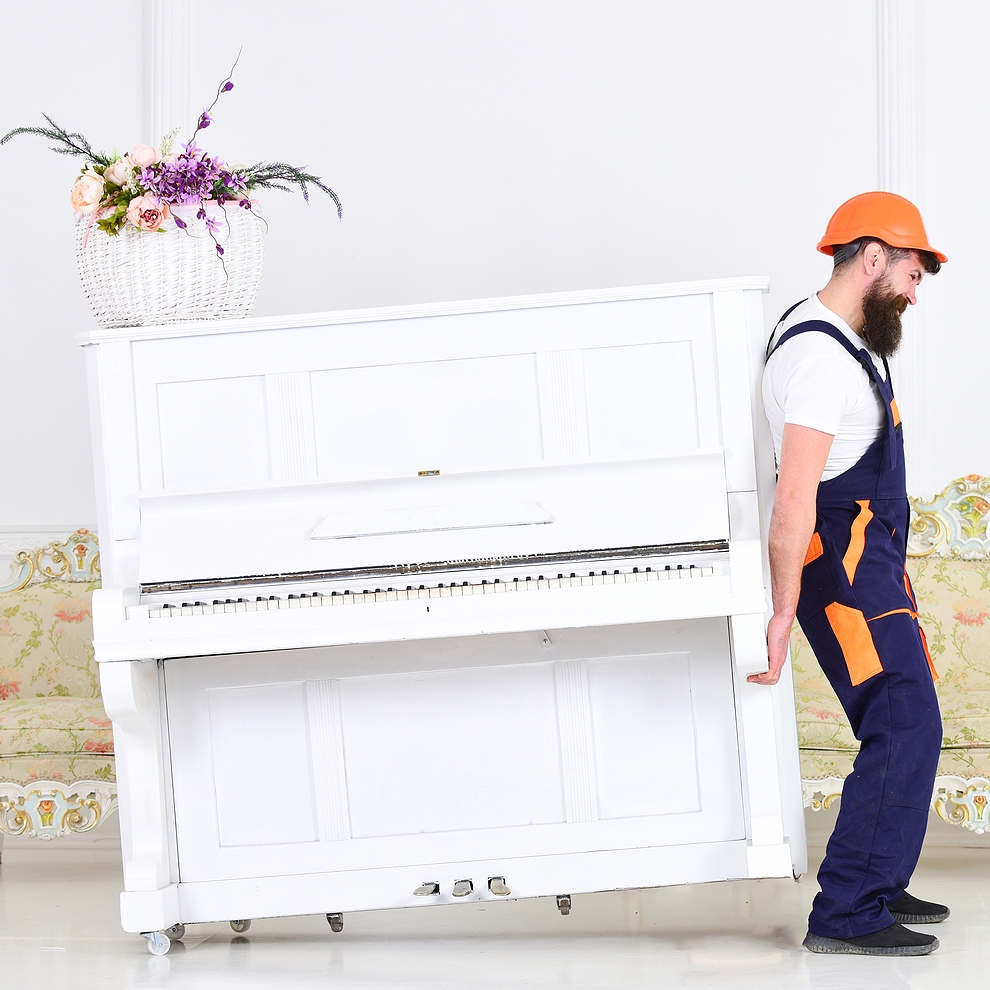 Whether you are a professional or amateur musician, most likely you love practicing your musical instrument and don't want it to be damaged during relocation. However, piano or grands moving is a very responsible and complicated process that requires specific skills and special equipment. After all, this massive musical instrument is very complex and delicate at the same time, which makes it essential to entrust its transportation to a professional piano moving company specializing in shipping fragile items.
Why is it so difficult to move a piano on your own?
Obviously, the first reason is its weight. Depending on the model, the weight of the piano may vary from 100 to 500 kg and depends on its height and cast iron harp. Needless to say that to move such a heavy item up or down flights of stairs on your own is almost impossible, even if you ask your friends to help. On the other hand, professional piano movers have different equipment (e.g., custom-designed ramps, straps, dollies, removal trolleys, etc.) needed for this job. In addition, a piano moving company can also provide you with assembling and disassembling services, which will make the transportation process more efficient, reliable, and safe.
Another reason not to move your piano on your own is its size. Though the width of the piano varies depending on its type, model, and manufacturer, it is usually not less than 1.5 m, while all interior doors have a standard width of 0.7 – 0.9 m. You can certainly try to turn your piano sideways; however, how are you going to do it without special equipment? Besides, let's not forget that most piano types should always be moved endways and not sideways. Therefore, if you don't want to damage your musical instrument or hurt yourself, you need to hire professional piano movers who know how to safely move pianos and grand pianos of any size without damaging them.
One more important question is what vehicle to use for piano moving? You certainly need a truck. However, you need not just any truck, but a special truck with lift gates and other equipment required for a smooth piano and grands moving.
As you can see, piano moving is indeed a very challenging and responsible task, especially when it comes to packing and shipping a concert grand piano or a vintage Steinway upright piano. You do need help from a professional piano moving company! At Fine Art Shippers, we can provide you with it at a very reasonable price. Our experienced piano movers have all the knowledge required for a safe piano move in NY and across the country, and our trucks are equipped with the right tools to help move your cherished musical instrument where it needs to be. Contact us now for a free quote!