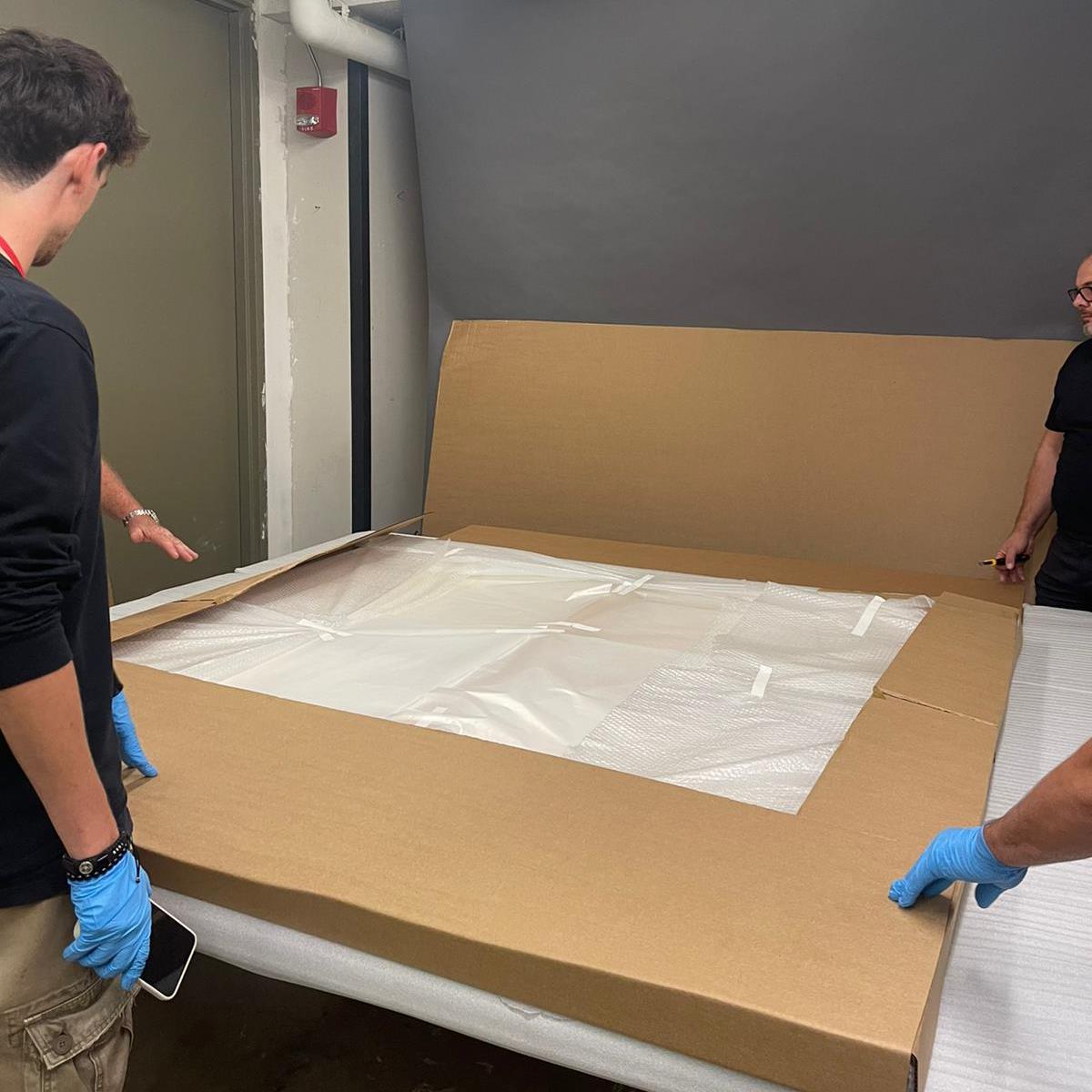 Shipping fragile and delicate art objects is a task that a regular carrier will hardly tackle well. There are many intricacies in the process, especially when it comes to the process of packaging artwork for shipping. Here are a couple of pro tips shared by the team of experienced and well-trained art handlers of Fine Art Shippers.
Packaging Artwork for Shipping: Best Practices to Follow
To ensure your art object travels safely and stays immune to minor physical shocks and impacts in transit, you should guarantee its secure and professional packaging. These are the standards we at Fine Art Shippers follow when packaging artwork for shipping by our specialized art shuttles.
Top-Class Packaging Materials
Packaging materials used for exquisite works of art should meet many professional standards and security requirements. First, they should be sturdy and durable to guarantee protection for your artwork, even during lengthy transportation or long-term storage. Second, they should be acid-free to avoid damage to the delicate artwork's surface and pigments. Third, they should be eco-friendly and biodegradable as much as possible to ensure the company respects environmental safety and strives for business sustainability.
Proper Artwork Wrapping
Acid-free glassine paper, archival tissue paper, or art plastic is the first protective layer for your artwork. This layer protects it from dust and scratches, and the non-adhesive properties of these options ensure that the material won't stick to the art object's surface and damage it.
Secure Padding
Padding is essential for all artworks undergoing transportation because it protects their sensitive surfaces from shocks and damage. The padding absorbs those shocks and ensures proper cushioning; it can be done with the help of bubble wrap or foam.
Study Box Usage
The box's dimensions are important to allow sufficient padding and, at the same time, prevent the artwork's movement inside it. We always choose a box that's at least two inches larger than the artwork on all sides; it should be a new, sturdy box with wall thickness fitting the art object's weight.
Documentation
When packaging artwork for shipping, we take a series of photos to document its condition and the security of the packaging solution we've chosen for it. These photos may serve as substantial proof of the shipper's diligence in case an emergency happens during transit and the client seeks insurance compensation. Other documents accompanying an art object may include its proof of value, authentication documents, and insurance policy.