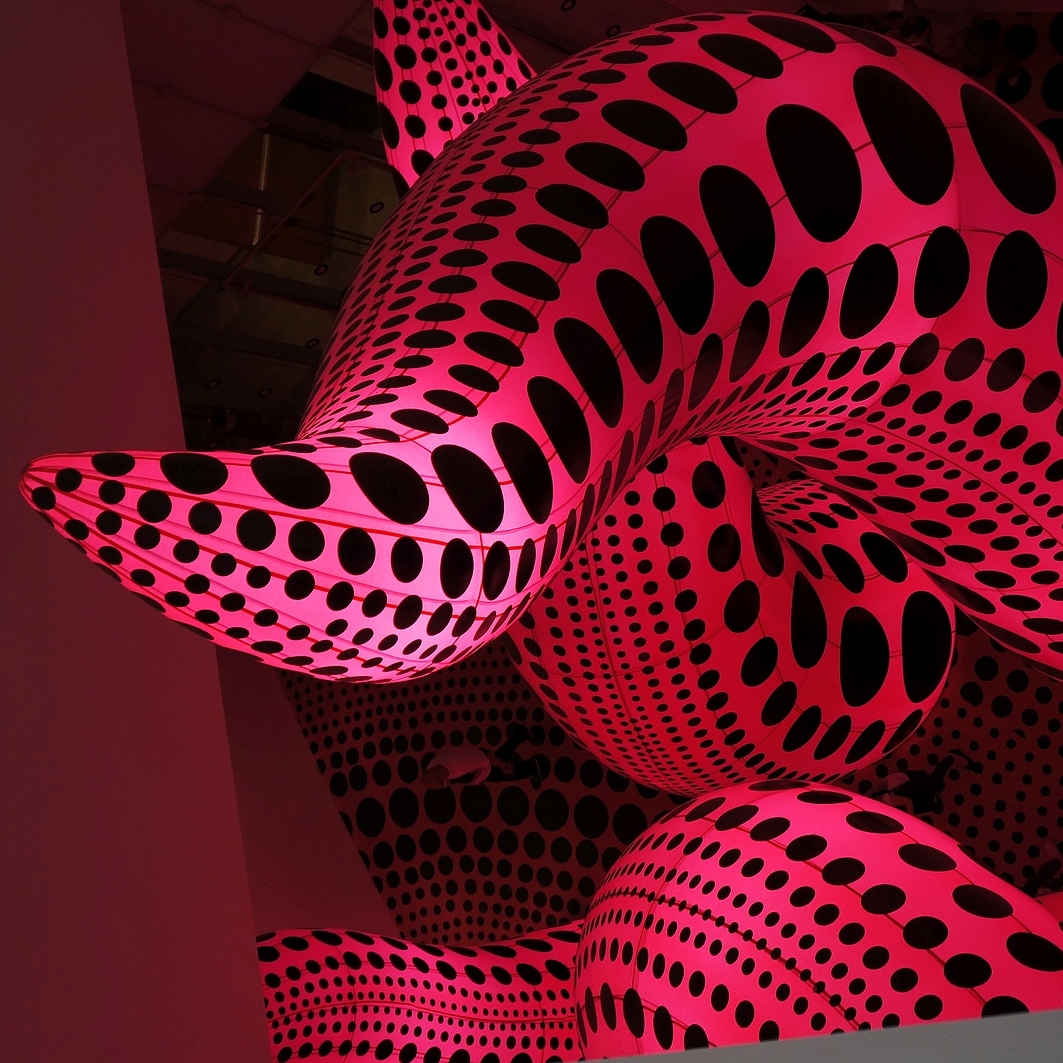 New Yorkers and guests of the city will have a once-in-a-lifetime opportunity to step into a different dimension this spring: on May 11, a new exhibition by the legendary Japanese artist Yayoi Kusama starts at David Zwirner Galleries. The lines will definitely be long, but fans of Kusama's work know that it will be worth every minute spent waiting. The exhibition titled I Spend Each Day Embracing Flowers will take place at several locations in New York and will become one of Yayoi Kusama's largest shows in history. The 94-year-old artist keeps surprising the world with new exciting pieces that become a sensation each time they are revealed to the public.
New Exhibition by Yayoi Kusama at David Zwirner in New York
Yayoi Kusama has been active in the art world since the 1950s, inspiring many other artists of her time. Some of them went as far as copying her groundbreaking pieces — for example, there is evidence that Claes Oldenburg started doing soft sculptures after seeing Kusama's work and never gave her any credit. That incident is said to cause Yayoi, who was young at that time, to become extremely depressed. Kusama has actually gone through a lot of mental health issues during her life, but she has managed to channel her struggles into art, even though getting her work practically stolen had a strong negative impact on her.
Nowadays, Yayoi Kusama is widely known for her immersive installation art. Interacting with her art feels like entering a different magical world. Kusama is especially famous for her Infinity Mirrored Rooms. Her love of polka dots is another signature motif of the artist — it is present in almost all of her works. Known as an "obsessive artist," she can use the same pattern or theme over and over again, without it getting repetitive or boring.
I Spend Each Day Embracing Flowers will feature new works by Yayoi Kusama, including sculptures and paintings exploring her favorite motifs of flowers, pumpkins, and polka dots, as well as the new Infinity Mirrored Room.
The show will take place at David Zwirner's locations at 519, 525, and 533 West 19th Street, New York. Tickets are not required, but the visits will be timed due to the high number of expected guests. The exhibition is wheelchair accessible and is suitable for all ages.
Be sure to visit Kusama's I Spend Each Day Embracing Flowers at David Zwirner this spring. See you at the exhibition!