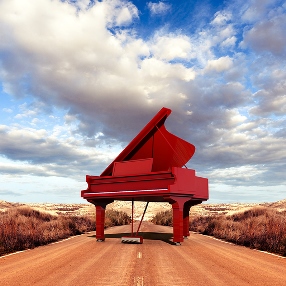 At Fine Art Shippers, we are not piano virtuosos, but we are professionals in piano moving. From the Steinway grand piano to different types of Uprights, our team of expert New York art movers can deliver any of them to its destination safe and sound. Plus, we completely understand why these stringed musical instruments are so important and valuable to their owners and, thereby, always treat them with the utmost respect and care. This all allows us to provide only the best piano moving services in New York and nationwide.
New York antique movers
When it comes to moving a vintage piano, to choose the right art shipping company is crucial. After all, to transport such a heavy and at the same time delicate item requires certain experience and knowledge from everyone involved. At Fine Art Shippers, we can offer you all this and even more. The truth is that our trained team of luxury movers in NYC possesses the right skills to handle any type of antiques, including such sensitive objects as vintage pianos, not to mention that we are equipped with all the necessary tools, supplies, and technology, designed to protect valuable and fragile items in transit.
What can we do for you?
Fine Art Shippers can plan and organize the entire process of transportation for any odd-shaped, extra-heavy, and oversized item, including your piano. We have all the required equipment and can even use cranes through windows if needed.
We use only quality wrapping and packing materials to provide the transported object with the highest level of protection in transit.
Fine Art Shippers works with professional carpenters able to build sturdy wood crates that can be used for shipping luxury and antique items both nationally and internationally.
Since our services are always reasonably priced, the decision to hire Fine Art Shippers for moving your treasured piano won't cost you a fortune. We will do this job for you in the most efficient and cost-effective manner possible.
Thus, whether you need to move your grand piano or a precious collection of art, our expert team of New York antique movers will offer the best solution based on your requirements and expectations. From packing and crating to moving and installing, no job is too challenging for Fine Art Shippers! Call us now for any additional information regarding our local and international art moving services!