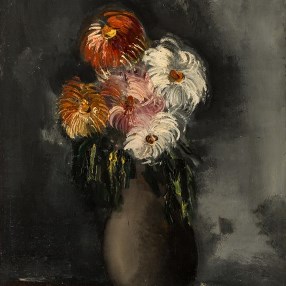 In one of our previous articles, we wrote about our latest collaboration with Shapiro Auctions, a New York-based auction house focused on Russian, American, European, Latin American, and Asian works of art. Moreover, its auctions are known not only for their outstanding selection of decorative and fine art, but also for important religious icons, militaria, rare books, and other valuables and collectibles from antiquity to the present. This all makes Fine Art Shippers especially proud of the honor to be a preferred art shipping company for Shapiro Auctions.
To ship fine art is always a great responsibility that demands a lot of attention, knowledge, and skills. This is especially true when it comes to moving a masterpiece. Ordering fine art shipping services in such a case is the best way to ensure that the whole process of local or international transportation is as safe and secure as possible. This is what we at Fine Art Shippers can guarantee our clients!
Over the years of our partnership, we have moved many important and valuable artworks of different sizes and shapes for Shapiro Auctions, including the following Maurice de Vlaminck's paintings that were sold at the International Fine and Decorative Art Sale on October 18:
Oil on canvas. 46 x 33 cm.
Estimated at $22,000 – 28,000. Sold for $25,000.
Oil on canvas. 55 x 46 cm.
Estimated at $27,000 – 35,000. Sold for $31,250.
Maurice de Vlaminck (1876 – 1958) was a French painter noted for his brash temperament and also one of the most important figures in the Fauve movement, along with Henri Matisse, Andre Derain, and Kees van Dongen. His works distinguished by a dark palette combined with heavy strokes of white paint are very popular today with collectors and connoisseurs of the early 20th-century art. However, Maurice de Vlaminck is known not only for his paintings. In fact, he was at various times a novelist, poet, racing cyclist, actor, and musician, which speaks loudly about the many-sided talent of this French artist.
Our team of fine art handlers was happy to be engaged in moving Maurice de Vlaminck's paintings for Shapiro Auctions. Each masterpiece entrusted to our fine art shipping professionals came with a complicated antique frame, which required from us extra care and attention to detail. The job was perfectly completed, and paintings were carefully packaged and crated according to the highest quality standards. That was an excellent experience from start to finish, and we look forward to working with Shapiro Auctions again!