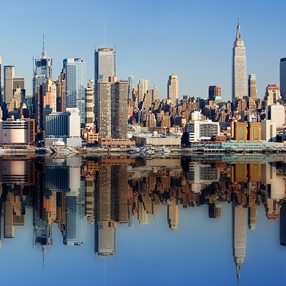 Fine Art Shippers specializes in moving fine art in New York City and across the Tri-State Area. Having been professional shippers of fine art for 20+ years, we understand the importance and value of art, and our reliable team of art movers in New York always takes every precaution to ensure the security and safety of every transported item. Moreover, Fine Art Shippers can move, ship, pack, crate, install, and store literally any piece of fine art and antiques, which allows us to work not only with private clients but also with galleries, museums, and interior design firms.
Our dedicated art handlers are true specialists in moving fine art in New York City, and they are definitely experts in the careful transportation of high-value items. Besides, since we provide a full range of art and antique moving services, including white glove courier and art insurance services, you do not need to worry about anything. Fine Art Shippers will take care of every little detail of the art moving process in New York.
What you should know about moving fine art in New York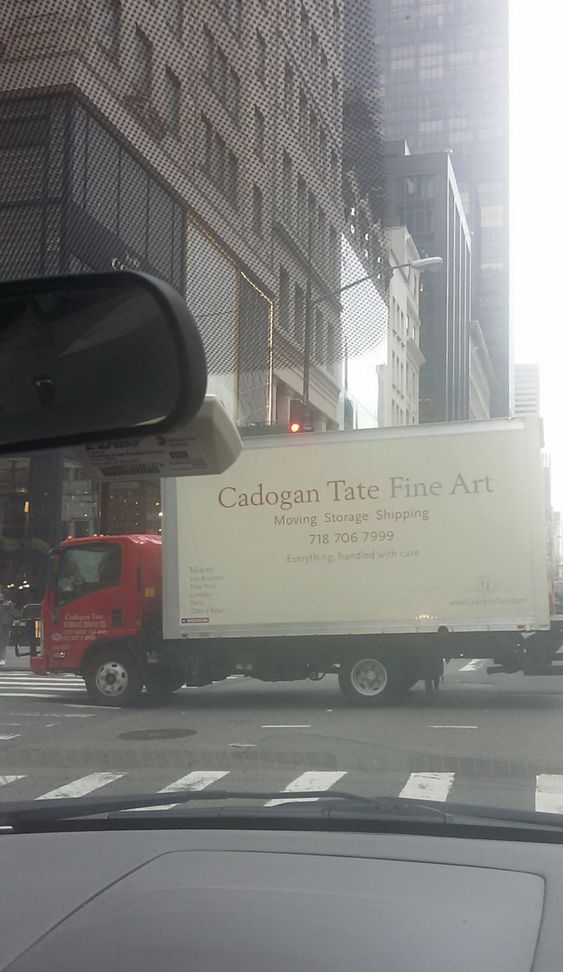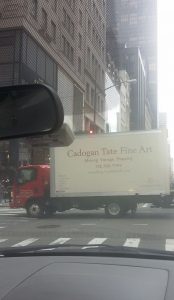 It is not a secret that there are many reputable fine art moving companies in NYC. Craters & Freighters and Cadogan Tate (in the photo) are only two examples of the top logistics companies providing comprehensive art and antique moving services in NYC. As for Fine Art Shippers, we are a boutique firm with a small number of employees, but this is exactly what makes us unique and our services affordable. Besides, we are equipped to handle any type of art moving job, no matter big or small, without outsourcing our work to any third party. Everything we offer is done by only our team or with the help of our trustworthy partners who also have years of experience in the field of artwork moving. You can count on Fine Art Shippers just like you can count on Craters & Freighters, Cadogan Tate, or any other large company moving fine art in New York City. We provide guaranteed same day quotes, high-level art packing and crating services, and a whole range of affordable art moving and storage solutions in the majority of US cities. Finally, we additionally have two warehouses, one in Brooklyn and one in Elizabeth, NJ, which allows us to offer a variety of international art moving options, including consolidated sea shipments and same day air shipments, in the fastest way possible.