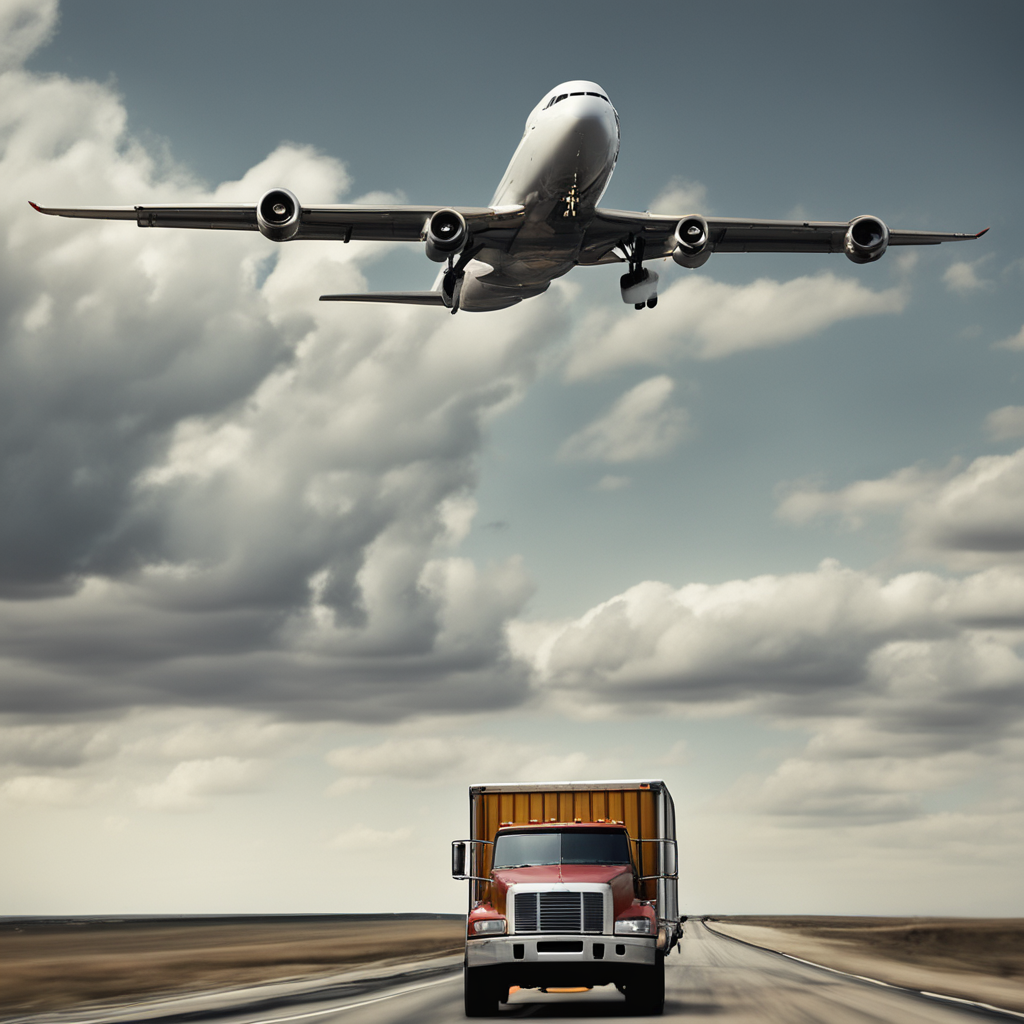 Regular readers of our blog already know that fine art shipping is a whole science. All stages of moving artworks, from packing to installation, must be specifically tailored to the type of the item, its material, condition, and dimensions. But are there circumstances related to the shipping method that also affect the process? In this article, let's try to understand this issue better. 
Moving Artworks by Air and by Land: Method Matters
There is a big difference between moving artworks by air and by land. Let's start with the obvious: it's always faster to ship artwork (or anything else) by air. While air transportation can move items over long distances in hours, overland transportation can take days and nights.
Second, it costs more to ship artwork by air. Airplanes use large amounts of fuel to stay in the air, which is generally more expensive than the fuel used by trucks. This increases the price of air shipping.
But what's even more important for art handlers is that the way works of art are packed for air and land transportation is crucially different. It is enough to give a couple of examples. We often write that it is not always necessary to ship works of art in wooden crates when transporting them by a specialized art shuttle. Quite often, soft packing (e.g., cardboard, bubble wrap, foam, art plastic or glassine paper, etc.) is sufficient. On the other hand, when moving artworks by air, a custom shipping crate is a must in most cases. The fact is that only rigid packaging, such as a wooden crate, can protect the artwork from physical damage or crushing during air transportation.
In addition, most airplane cargo holds do not have climate control systems, so the temperature and humidity can vary greatly during the flight. Such conditions can be very damaging not only to Old Master oil paintings but also to modern and contemporary art. For this reason, art handlers recommend using fine art crates for flights. Even a standard shipping crate can maintain a more stable level of humidity and temperature than soft packaging.
As you might have noticed, there are many nuances of art transportation that should be considered. Do not hesitate to contact Fine Art Shippers for consultation if you need to move your fine art, antiques, or other collectibles. Our team is always at your service.