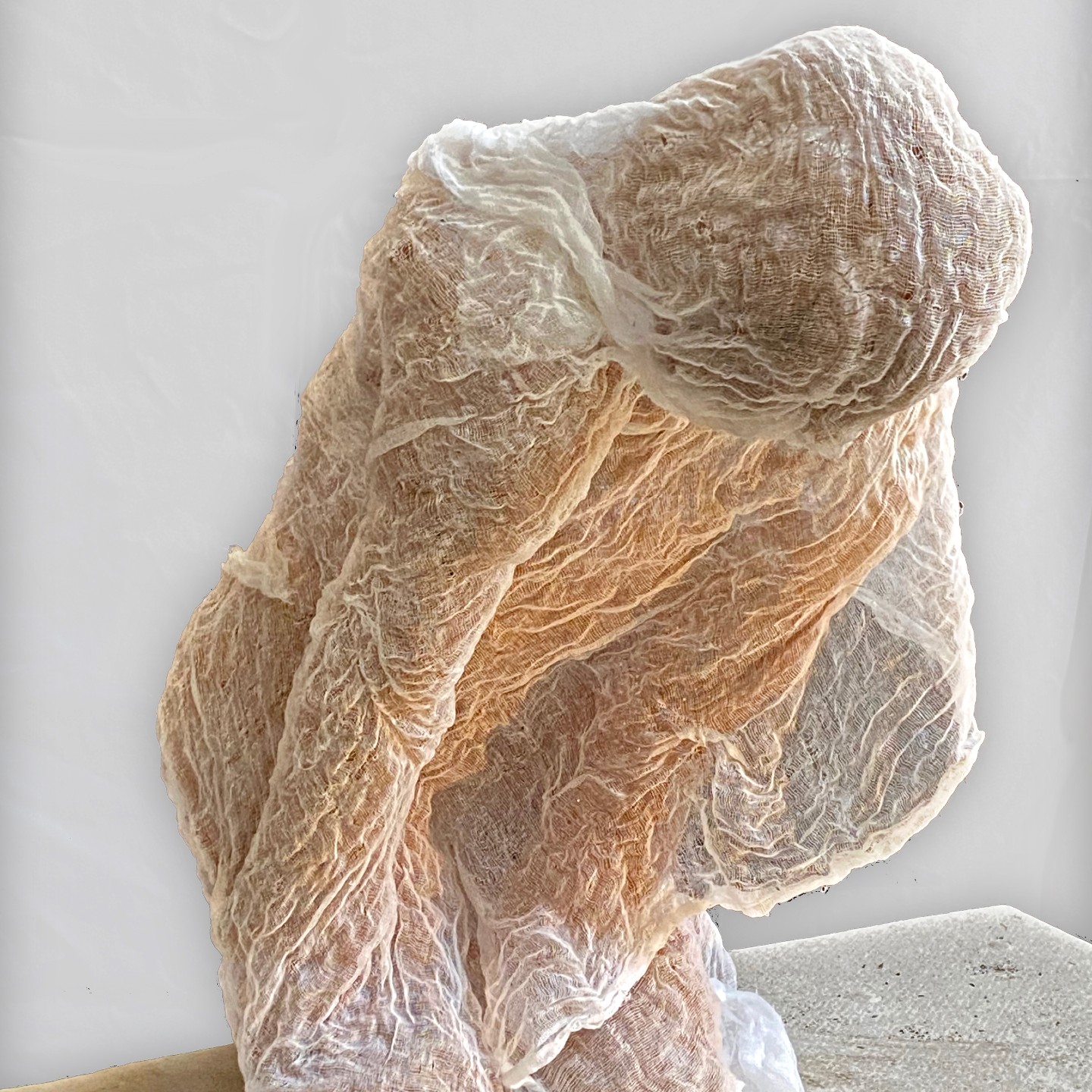 The artworks of New York artist Lori Horowitz are currently being showcased in two group exhibitions: "Ebb & Flow: Picturing the Power of Water" at the Long Island Museum and "To Darken, Lightly" at LIC-A Art Space. Fine Art Shippers had the opportunity to have a conversation with the artist, discussing the latest developments in her creative journey.
Water, light, and darkness are universal concepts that humans continually explore throughout their individual and collective lives, as well as in their intellectual and artistic pursuits.
Lori Horowitz's art is deeply entwined with both humanity and nature, capturing the intricate interplay and complex relationships between the two. In this brief interview, we talk about her works featured in these exhibitions and her vision and personal experience of darkness, light, and water.
Lori Horowitz: Light, Darkness, and Water
LIM (Long Island Museum)
Ebb & Flow: Picturing the Power of Water
Through August 27, 2023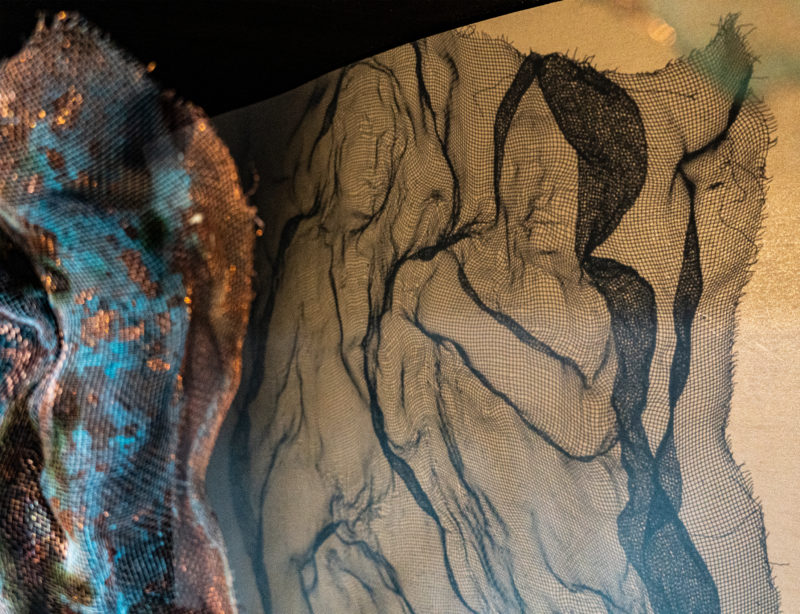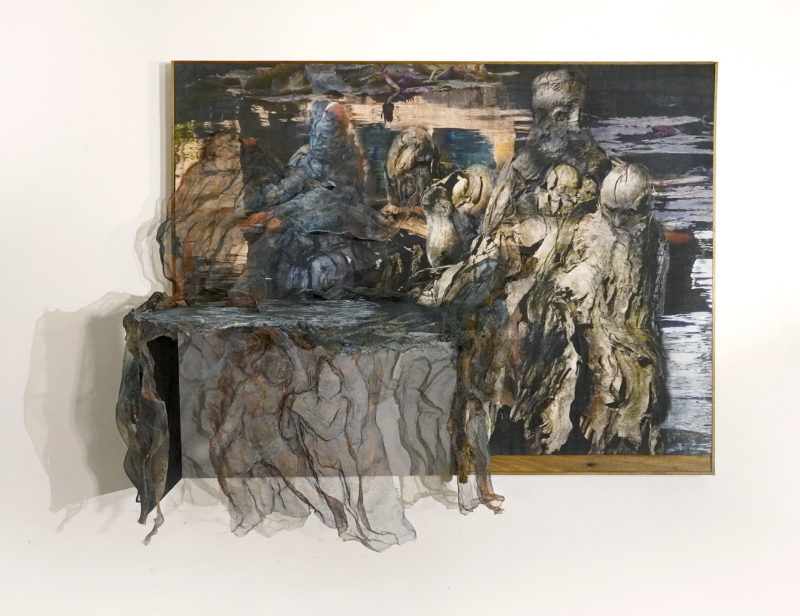 Lori Horowitz: The show brings together eight contemporary artists and 30 esteemed masters from the 19th and 20th centuries, blending different artistic styles. Being part of this collection means a lot to me.
The theme of Ebb and Flow, like everything related to water, especially resonates with me today. I used to take inspiration from fire and earth in my past series. Today my focus on water represents a transition – a fresh start and rebirth after a dark period.
I live near a beautiful lake, and when I walk in its hidden spots and swampy areas, I see fascinating anthropomorphic forms. All those plants and roots appearing from the muck are like symbols of the uncertainty and danger of the unknown and the unexpected beauty of it.
In "Stages of Transition," the figures are made from photographs of the roots I found in those swamps. They embody people's journey, a sort of exodus from a place of discomfort where they feel displaced in this world. Interestingly, my work is the only three-dimensional wall piece in the exhibition.
LIC-A Art Space
To Darken, Lightly: a Juried LIC-A Exhibition
Curated by Audra Lambert
Through September 27, 2023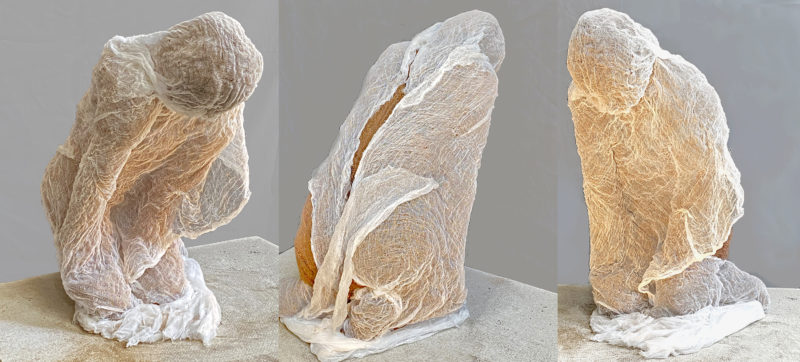 Lori Horowitz: The concepts of darkness and light have numerous interpretations, and each artist featured in the show offers their perspective. My artwork, named "Shrouded," was born out of the sense of loss and despair many of us felt during the pandemic. The shroud on the figure can be interpreted both as a second skin and a burial draping. I did a series of these figures; in each of them, the body language and the physical expressiveness were very important to me. I also wanted them to be translucent — as a sign of vulnerability shared by all humans. That's why I selected materials that allow the viewer to see through the figure past the facade.
I believe that our humanity transcends diverse circumstances, backgrounds, and socio-economic standings. Now that the dark times have passed, I feel a sense of renewal. I now focus on the exploration of how humans and nature coexist. Nature gives life to my work. Colors are brighter, shapes more lively. This is a time of new beginnings.
Interview by Inna Logunova
Photo courtesy of Lori Horowitz