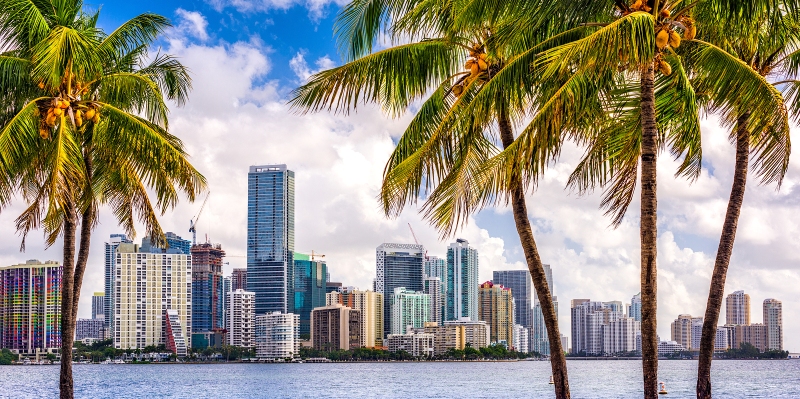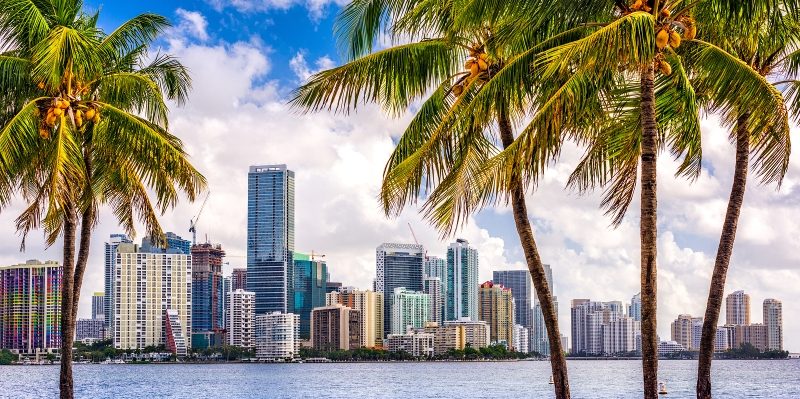 Miami
Fine Art Shippers provides art transportation, art installation, custom packing and crating, art storage, and many other art logistics services in Miami and all over South Florida. We work with art collectors, antique dealers, galleries, museums, auction houses, and public institutions, offering secure and insured solutions to accommodate all of their needs. What is no less important, our art handling and art moving services in Miami are very competitively priced to meet any budget.
The art scene of Miami is now as rich and versatile as never before. The fact is that Miami, as well as the entire South Florida region, is home to some of the most significant international art fairs and shows. These include Art Basel Miami Beach, Art Miami, CONTEXT Art Miami, The Original Miami Beach Antique Show, Palm Beach Modern + Contemporary, Palm Beach Jewelry, Art & Antique Show, Art Fort Lauderdale, and more. Each of them brings together the leading galleries and dealers from around the world, presenting a diverse range of artworks, from museum-quality masterpieces to bold works by the most talented contemporary artists. At Fine Art Shippers, we are proud to take part in these important events, providing both exhibitors and visitors with comprehensive art moving services in Miami and other cities in South Florida.
In addition to packing, crating, and moving fine art, Fine Art Shippers offers an array of art installation services. We organize exhibitions, set up booths at the art fairs, hang paintings, mount sculptures, and do various complex art installation projects that require special equipment and tools. No job is too small or too big for our team of art handlers in Miami, and we can professionally install art of any kind, including large contemporary pieces, high-value historical artworks, mirrors, metal sculptures, and priceless antiques.
Whether you are looking for professional art handling or art moving services in Miami, Fine Art Shippers is the right company to come for help. Besides, since we operate all over the United States and internationally, we can deliver your art to absolutely any location in the most efficient and cost-effective manner possible. Plus, we have a regular art shuttle running along the Eastern seaboard, from New York to Miami, which has proven to be the most affordable way to transport art and antiques between the states safely.
Whatever art moving services in Miami you need, please do not hesitate to contact Fine Art Shippers! We will provide you with the right logistics solution tailored to your specific situation and requirements!