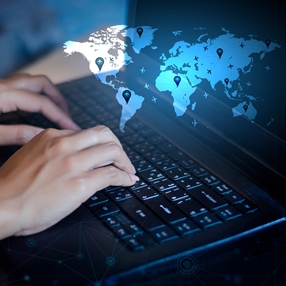 Whether you are shipping a collection of art, antique furniture, electronics, or any other goods, it is important to deal with reliable international freight shippers who are knowledgeable, experienced, and also wise in the ways of their profession. Moreover, it is always better to work with international freight shippers who not only know how to ship and crate various items but also provide their services with a personal approach. This is exactly what we can offer you at Fine Art Shippers!
In addition to being professional shippers of fine art, Fine Art Shippers has been providing ocean freight, air cargo, and a whole range of ground freight shipping services for over 20 years. Furthermore, as one of the best international freight shippers operating out of New York, we can handle any task, no matter whether it comes to shipping museum-quality items, household goods, vehicles, or heavy equipment. However, what makes Fine Art Shippers unique is that we not only provide comprehensive international transportation services but also do it with an individual approach to every client and order. Such a combination makes our team of international freight shippers unrivaled!
International shipping services
With a strong global network of trusted customs brokerage partners and international freight shippers, Fine Art Shippers offers a high-quality door-to-door transportation service for any shipment. However, we are especially proud to provide customized fine art shipping services to galleries, museums, auction houses, antique dealers, and art business professionals who need to transport artwork and other valuable items across the world.
For today, Fine Art Shippers works with many reputable international freight shippers headquartered in different countries, which allows us to safely ship freight of any value to literally any location on the planet. For example, not so long ago, we formed a strategic alliance with Eric Art Services, thus expanding our global art transportation services to all Asian countries and territories. So if you need to ship something truly exceptional, fragile, and valuable to mainland China, Hong Kong, Taiwan, or any other destination, Fine Art Shippers is the best place to come for help!
Whatever your shipping and budget requirements, our experienced international freight shippers will provide you with innovative logistics solutions and personalized customer support to ensure that your shipment is handled according to your particular specifications. Call us now, and we will take care of your shipping needs with the utmost professionalism and attention to detail!