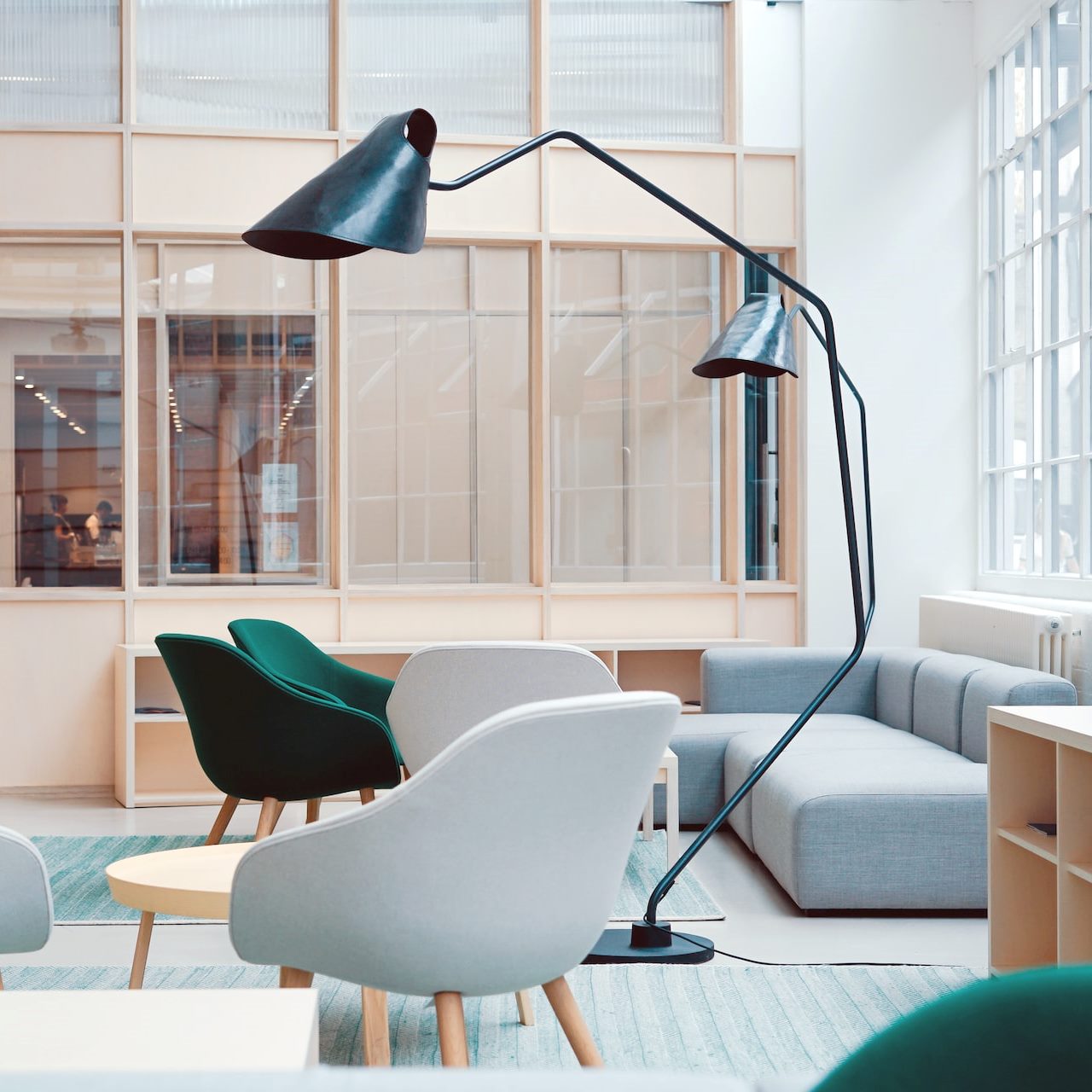 Design is a purposeful activity to give various products certain aesthetic qualities. It is difficult to overestimate the role of design in the modern world. It can be both a means of expression and a powerful marketing tool.
The purpose of design is to transform something, to make it original, to endow it with individuality. Design today exists in a variety of forms, from typography to fashion design. Of course, among all its varieties, the interior design stands out. It is a common process for decorating a house, flat, etc. However, this understanding of design is too primitive and narrow. In fact, to create a good design, it is not enough to buy wallpapers of a certain color or expensive furniture (even though we advise you to take a look at the awesome williston forge collection).
Interior design is the design of the surrounding space for a person, which will become the reflection of their internal state and be in harmony with them.
Firstly, design performs an aesthetic function. It represents an organization of the internal arrangement that meets the requirements of beauty and taste. This fact is important and obligatory because only then the interior will be able to give pleasant sensations and spiritual satisfaction to its owner.
Secondly, good design can promote a person's mental well-being and balance. The design creates an atmosphere of comfort and lightness.
Thirdly, any design is distinguished by a set of unique features, which indicates its individuality, dependence on the personal traits and the mood of its creator.
In addition, it should be noted that design is not an ordinary decoration; it always has some functional role. It serves the everyday needs of a person, rationally uses space and materials, and combines the components of the whole composition.
The process of creating an interior design is also similar to creating a work of art. Sometimes, it requires repeated unsuccessful attempts. In order to acquire the skill of creating beautiful and bright interiors, you need to spend a lot of time. The creation of an interior begins with an artistic idea and, like any art, has certain creative limitations, the solution of which leads to the appearance of unique compositions.
7 Inspiring Examples
Stephanie Kuta: Parisian Interior in White
Stephanie Kuta designed a flat for a family of collectors in Paris. The collection of the owners includes very valuable works. George Condo, Lee Ufan, Albert Olen – their works are being sold at auctions for seven-figure sums. This art is complemented by the collection design of Ado Shall, Philippe Ikili, Vladimir Kagan. "Thinking about a project, I always try to highlight what I want to see in the room as the main thing: a painting, a piece of furniture, antiques," says Stephanie Kuta. "There can be several such "stars." Based on their size and the lighting they need, I plan the arrangement of other objects. I used a neutral palette for the interior to emphasize the dignity of the masterpieces. I worked exclusively in white shades, moving from matte to glossy."
Sascha Valkhof: Bright Designer Apartment
Sasha Valkhof is a designer and creative director of Christian Lacroix. Valkhof renovated his apartments in the 10th arrondissement of Paris himself. Among the innovations, he has a redesigned layout and an art collection. "Works of art should be in harmony with your interior. The dialogue between it and the décor needs to be subtle. It is important to use the architecture of the house. Playing with symmetry and asymmetry, with proportions and mass is also useful. Balance is also important here: art must be well presented, but it cannot be exposed to abundant light."
Jessica Shaw: Interior to Match the Painting
Some years ago, a client showed designer Jessica Shaw Robert Overby's 1987 Computer Whiz painting and asked her to create something equally bright and memorable. "The Computer Whiz painting helped us define the palette and set the rules. The goal was to create a different color scenario in each room. One of the rules was to place paintings at a comfortable height, similar to that followed in galleries. Consider not only the individual "vignette" next to which you place or hang the piece but also its relationship with the entire space. It has to match the story you're telling."
Ryan Lawson: New York Designer's Apartment
The Manhattan apartment of Ryan Lawson and Sean Robins is elongated in depth, with windows only in the front and back. It needed color, a strong atmosphere, and special artificial lighting. Sean added a lot of glittery textures, and Ryan sought to balance the sheen by choosing pieces that show the hand of the craftsman and the patina that comes with age. "I also wanted to make sure the design objects could stand up to the art. It worked out. Furniture that surrounds an object of art creates a context for it."
Chelsea Hing: A Family Home with Art
Chelsea Hing, head of the architectural practice of Chelsea Hing, has renovated a family home in one of Melbourne's closest suburbs. This project received the 2020 AIDA award for residential design. Orchard House demonstrates the perfect balance between comfort and aesthetics. The architects opted for smooth, polished stucco for the walls and concrete for the floor. Furniture was chosen in such a way as to perform, among other things, the functions of sculptures.
Gabriele Falconi: The Collector's Villa
Gabriele Falconi designed a villa in Switzerland. The architect tells how he created a house-gallery of 1,600 sq. meters occupied by a villa with a garden. "The owner of the villa is passionate about contemporary art – my main task was to link the interior with his collection," says Falconi. "We had to take care of finishing, lighting, furnishing solutions – to equip a two-story space of 950 sq. meters. Each intervention we have undertaken has been conceived as an extension and reflection of the private art gallery located on the east side of the house. The decoration is dominated by marble and exotic wood, the rooms are decorated in such a way that you feel like you're inside a precious box. Furniture had to be selected to match the artwork."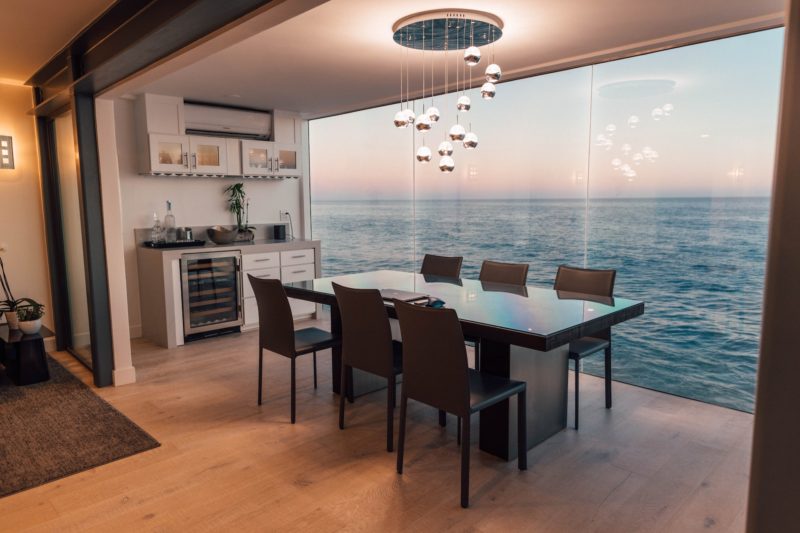 Sarah Bengur: Flat by the Sea
Sarah Bengur set up a flat for a family of former New York gallerists and art appraisers. Their chic Hollywood Beach residence showcases works by Hector Zamora, Sam Falls, and Fabrice Guiga. "Any real estate by the sea is a great opportunity to enjoy work even more," Bengur admits. "This time we focused on art, we wanted to include color in the interior and create an emotional atmosphere where you can relax."
The designer painted all the walls in pure white paint. The floor was laid out with polished marble tiles to serve as a clean backdrop for the art collection. All items for the residence were personally selected by the decorator: vintage was mixed with items from Cassina, Ligne Roset, Molteni&C, and Janus et Cie.
Given all of the above, we can conclude that design is one of the highest forms of art. It is impossible to belittle its role and reduce its understanding to ordinary industrial activities for the design of premises, using building and furniture materials. Design is a mental activity, which requires a lot of effort and often reflects the height of the achievements of human culture.