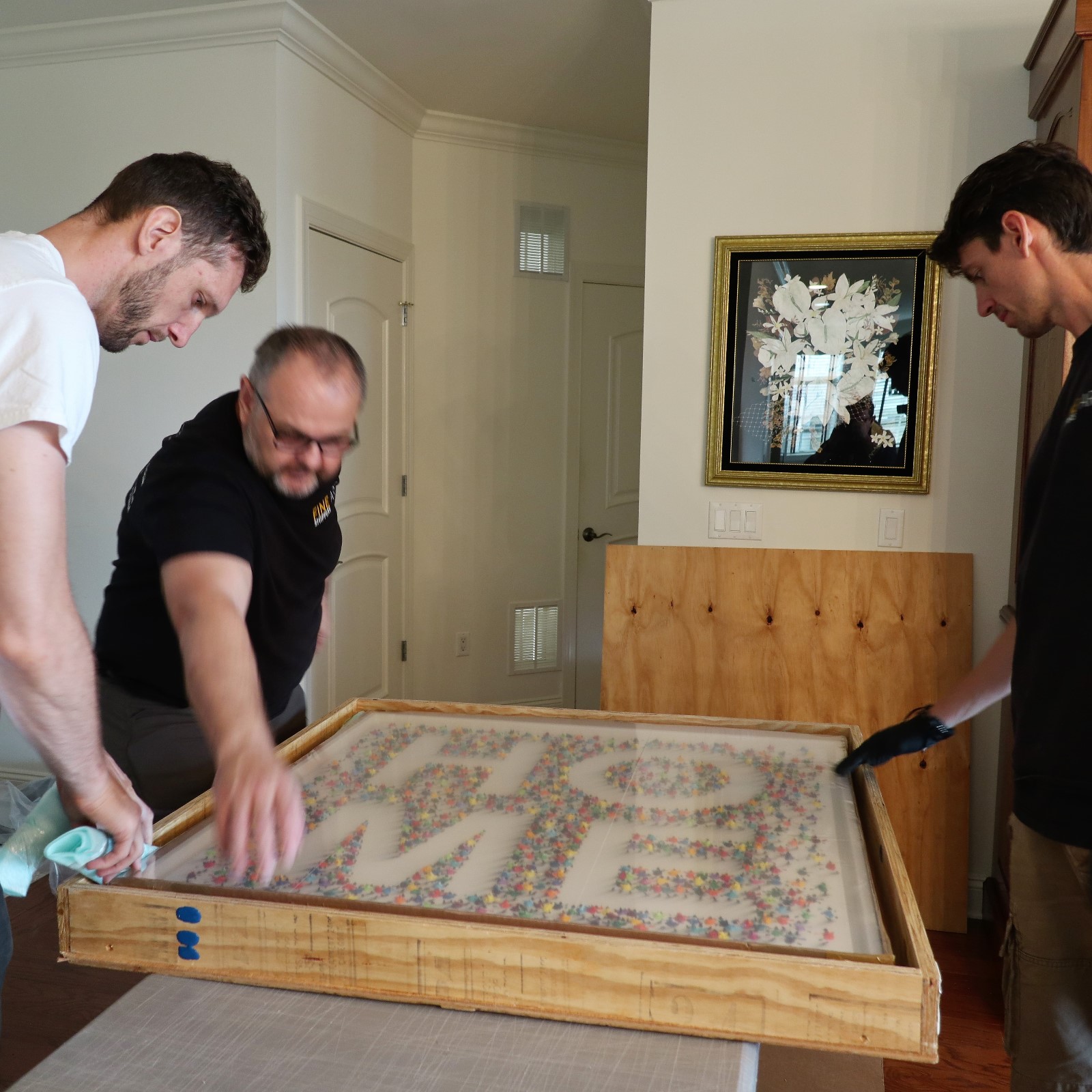 Paintings and other works of art are delicate and vulnerable, so it's essential to transport paintings with regard to safety standards and professional guidelines. How should you prepare your fine art object for transfer? Here are expert recommendations from experienced fine art handlers at Fine Art Shippers.
How to Transport Paintings Securely?
There are a couple of integral aspects to take care of before you transport paintings; these points relate to both domestic and international transportation.
Safe Packaging
All works of art require safe and comprehensive packaging before they start their trip. Experienced art shippers should be able to assess your specific object and complete its packaging in line with industry standards right in your location, saving you the trouble of delivering the items to the shipping company's warehouse for further transportation. It may be soft packaging or an extra layer of protection with a customized wooden crate (in specific cases).
Equipped Transportation Vehicles
Even well-packed works of art may be damaged and spoilt in the process of transportation if they aren't adequately fixed inside the vehicle. Besides, the trucks delivering art should have a good system of vibration compensation and temperature control.
Trained Art Handlers
Human error still remains one of the most frequent causes of art damage during transportation. That's why it is imperative to choose only companies with well-trained and knowledgeable staff who can deliver white glove shipping services and careful art handling at all stages of transportation. At Fine Art Shippers, we always review the job candidates' credentials and relevant experience; besides, we provide onsite training to ensure our clients are served only by appropriately qualified professionals.
Insurance
Emergencies can still happen, even after you have taken all the points mentioned above into account. That's why you might need an extra protective measure for your valuable belongings – art insurance. We strongly recommend insuring your fine art before transportation so that you keep the peace of mind and know your property and financial interests are under comprehensive protection.
Transfer Your Paintings Without Worries with Fine Art Shippers
As soon as you need to transport paintings domestically or internationally, it's vital to turn to reliable professionals for art shipping services. Fine Art Shippers can provide the full spectrum of preparation and shipping help to art owners, galleries, museums, and artists. Talk to us today to learn the details and entrust your valuable assets only to experts with proven credentials; this way, you will be able to ensure ultimate protection for your belongings.