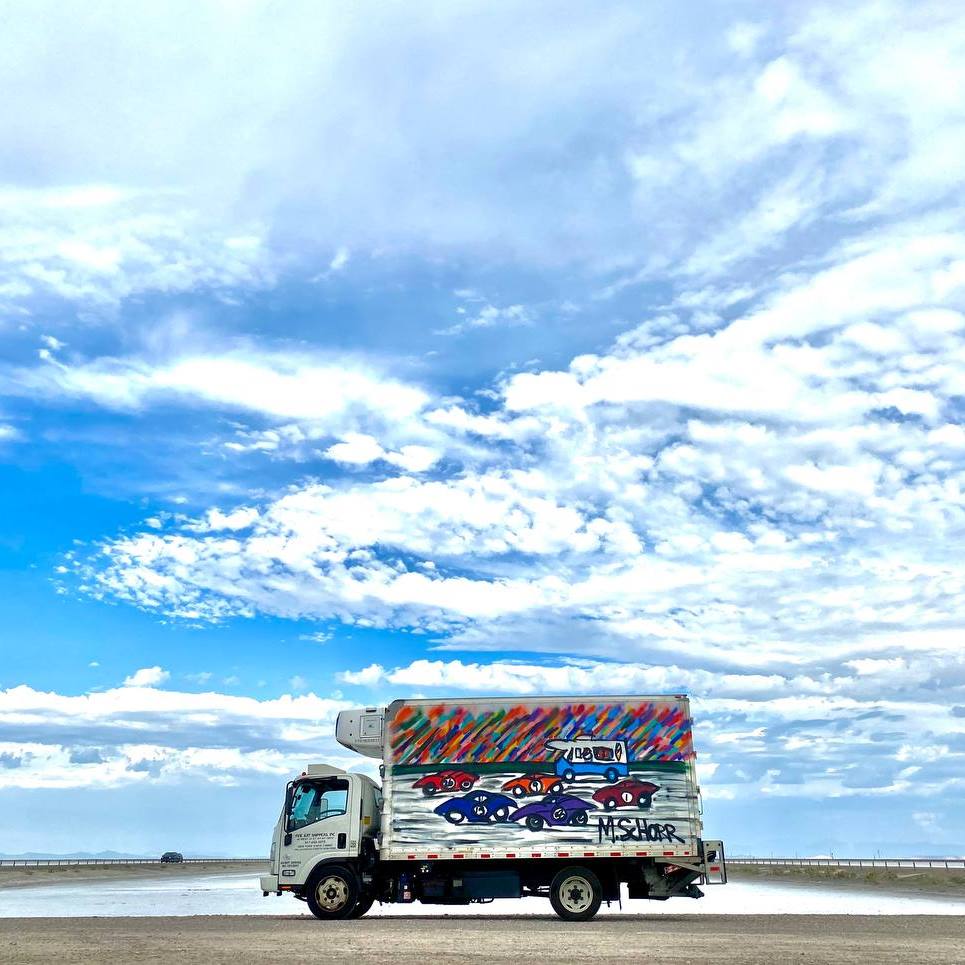 Whether you are an artist, collector, dealer, gallerist, or auction house manager, you must have faced the problem of how to ship a large painting across the USA. It goes without saying that you need a trustworthy and efficient way to accomplish this task at a reasonable price. But have you ever used an art shuttle service? If not, this blog post is for you because here we explain why it is the best way to transport a large painting across the USA.
Art Shuttle Is the Best Service to Ship a Large Painting 
What is an art shuttle? It is a special service provided by Fine Art Shippers to deliver works of art, antiques, and other valuable items without risk. Our regular art shuttles follow the routes that we announce in advance so that our clients have enough time to book a delivery or pick-up. We offer a wide variety of destinations every month, with a schedule of our cross-country and East Coast art shuttles available online.
On the scheduled day, your valuable item will be picked up by our professional art handlers. Our team uses the highest quality packing materials, which, combined with our team's skills, ensures the best art shipping experience possible. We usually transport artworks using smaller Mercedes-Benz Sprinter vans and larger ISUZU trucks that are specially equipped to ship fragile and delicate objects. Our interstate vehicles are also equipped with a climate control system that regulates the temperature and humidity inside. The professionalism of our drivers is another guarantee of safety: even a high-tech truck would not be enough if operated by a careless driver. Fine Art Shippers' drivers are quite the opposite. Moreover, they are trained art handlers who can pack and install artworks along the way.
So, isn't an art shuttle the perfect way to ship a large painting? Our art handlers will pack it in the most appropriate packaging chosen according to its size and condition, load it into the track, and deliver it to a requested location. Upon arrival, they will also unpack it and, if necessary, help with the installation.
We hope you found this blog post useful. The next time you think about how to ship a large painting, consider shipping it by the art shuttle operated by Fine Art Shippers.