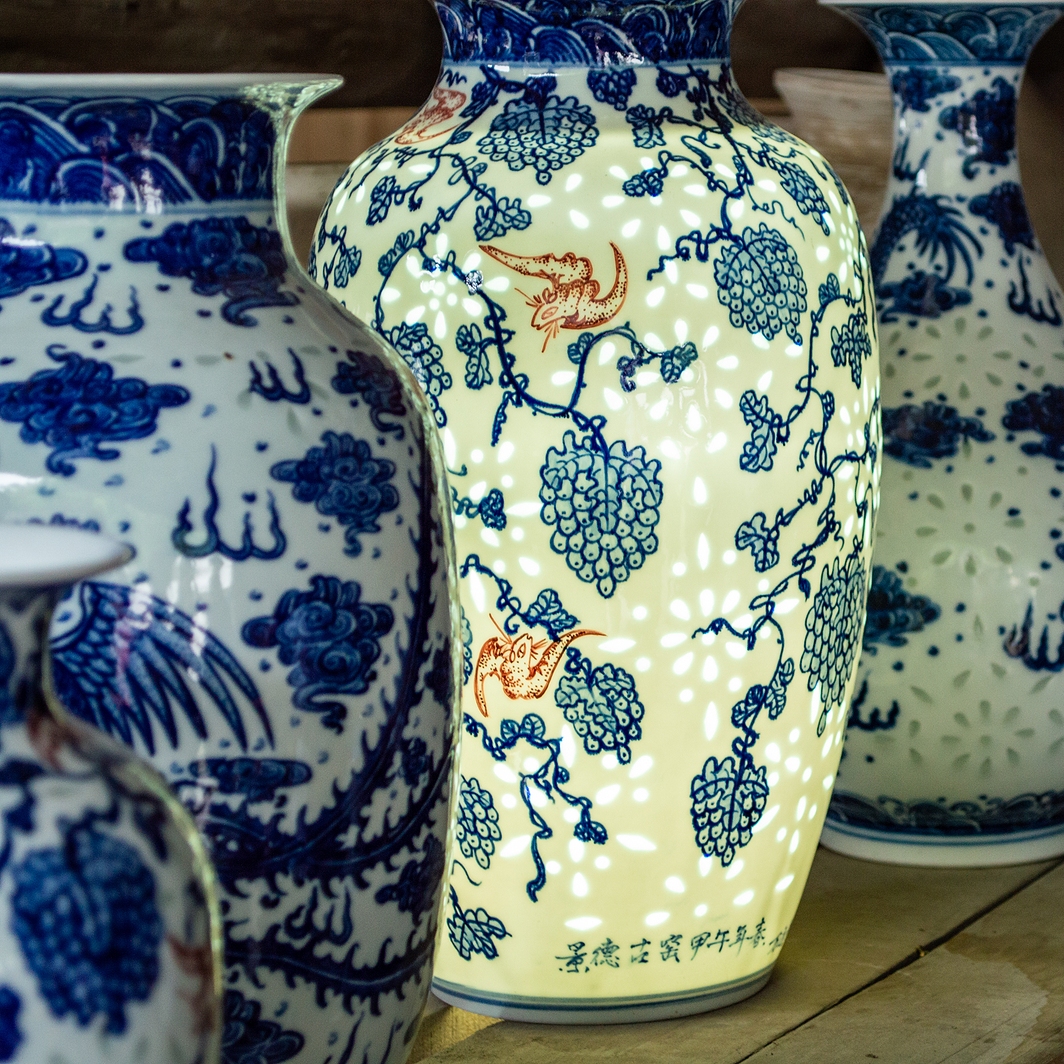 Packing porcelain and pottery for shipping is not that easy, no matter whether you are sending family heirloom or selling antique pieces to art collectors. However, with several useful tips in mind, this task can be completed effortlessly and successfully even by those who have never done it before. So where to start? Consider the following step-by-step guide to packing and shipping fragile items from Fine Art Shippers!
1. Wrap the item.
First of all, provide extra protection for the most easily damaged areas of the item. This is especially important when shipping antique porcelain and pottery pieces with different types of handles, like coffee pots and teapots. Use bubble wrap and high-quality packing tape. Then wrap the entire object with another sheet of bubble wrap. However, do not overdo it! Overzealous packing can also be a reason for damage.
2. Prepare the inner and outer boxes.
Choosing the right shipping boxes is crucial if you want the object to be delivered safe and sound. You need only high-quality, sturdy boxes that are neither too large nor too small, but of sufficient size for the object being shipped. Place the item into a smaller cardboard box and surround it with packing materials (e.g. bubble wrap, packing peanuts) so that it doesn't shift in transit, and then secure the box with the packing tape. Put the smaller box inside a larger one and surround it with more packing materials for better protection.
3. Include your address and seal the box.
Make sure, you have placed a note with your contact details, a business card, or an invoice with a return address within the box before sealing it. This will help with the identification in case the information on the outside of the box becomes illegible during the shipping process. Then carefully seal the top and the edges of the box with high-quality packing tape.
4. Label the box.
Use appropriate shipping labels like "Do not stack," "Handle with care," "Fragile," etc. to ensure safe handling and couriering. Moreover, label the box with the "From" and "To" addresses and add other key information. Tape over the writing if necessary.
Although packing and shipping fragile items or other antique objects can be done on your own, if the piece you are sending out is valuable, unusual, rare, or of the utmost importance, it is better to let a professional art shipping company do it for you. At Fine Art Shippers, we can handle the shipment and packing of any item, no matter its weight and size. Our highly trained team of experienced fine art handlers, art movers, and crate makers have all the required knowledge and skills to deal with even the most fragile and unique pieces. Furthermore, all our services are reasonably priced, which makes Fine Art Shippers the number one choice among the rest art shipping companies. Try us once, and you will never regret your decision!