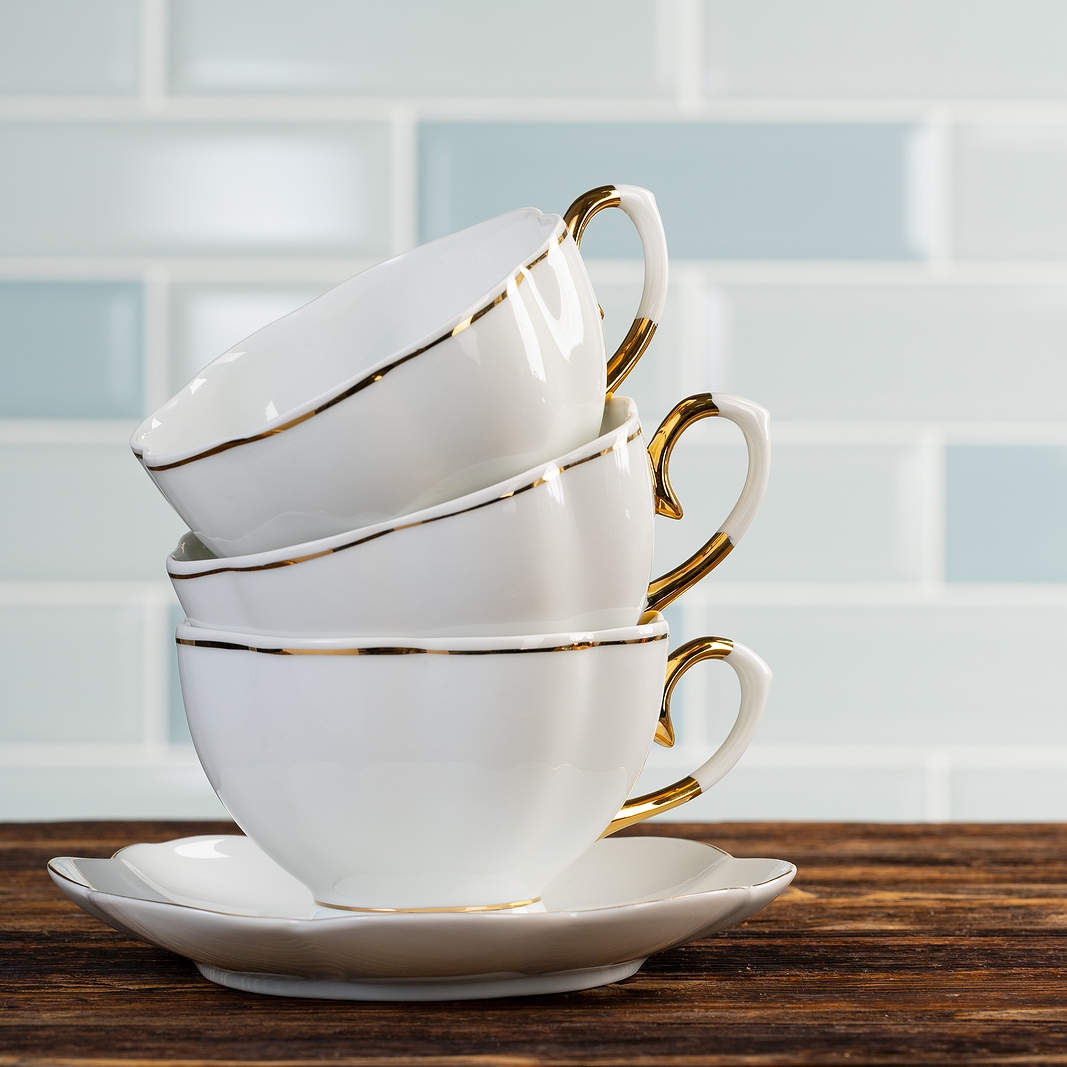 There is an old tradition of passing down porcelain sets from one generation to the next. So, it would not be surprising if it comes time to move your set and think about how to pack china for shipping. You may be astonished to learn how much advice there is on the Internet. However, there is often quite contradictory information in all those tips: some say, the more packing material, the better; others say, one layer of bubble wrap is more than enough.
How do you not get lost in this flow of information? With this question in mind, we have compiled a list of tips that will help you pack and move your china safely. 
How to Pack China for Shipping: A Guide for Beginners
1. List all the items you want to ship
Making an inventory list may sound boring, but you will be grateful in the end. China sets usually consist of so many small items, and some of them are not in everyday use. For example, you may notice the loss of a mug, but a saucer may disappear unnoticed. In the end, your china set will be incomplete and, in some way, will lose its value.
2. Think about insurance
For fine china, insurance is extremely important. In fact, professional shipping companies require insurance before they collect the items. To avoid any misunderstanding and confusion, inspect each piece carefully before it is shipped and write down any nuances you find. Repeat this procedure immediately upon delivery to prove that the condition of your china remains the same.
3. Pack each piece separately
To pack porcelain, you will need a sturdy cardboard box, tissue paper, packing tape, bubble wrap, some box dividers, and corner protectors. All of these supplies can be found at stores for professional artists or craft stores near your home.
So, how to pack china for shipping? There are different rules for each item of a table set, depending on its shape and size. For example, plates should be packed face down, using tissue paper and bubble wrap as the second layer of protection. Don't forget to fix everything with the packing tape. Pack each piece separately and don't mix items of different shapes in the same box.
Whether you have fine china or more casual analogs, it is always a good idea to entrust all of the above processes to a trustworthy fine art shipping company. Hiring Fine Art Shippers can be the right decision: our company has decades of experience in packing and shipping all kinds of fragile objects, from antique tableware to oil paintings and sculptures. Working with us means that you don't have to worry about how to pack china for shipping at all.