When it comes to vehicle history, the odometer reading of a car is an important factor in identifying its mileage and overall technical condition. However, some fraudulent auto sellers try to cheat potential buyers by turning back the odometer and significantly reducing the vehicle's apparent mileage. This deceptive method can point out major wear and tear on the car, inflating its value on the pre-owned auto market. Fortunately, there are various methods for detecting an odometer rollback in a vehicle. These recommendations would be helpful for both experienced motorists and novice drivers who are looking to buy their first car. Read on to learn more.
Analyze the Car's Maintenance Records
When buying a used car, requesting the vehicle's maintenance records is one of the simplest ways to identify a potential mileage rollback. Compare the odometer reading stated in the records with the actual car mileage on the odometer. If the mileage on the service records greatly exceeds the odometer reading, this could indicate potential tampering.
In addition, focusing on the dates and mileage records of major repairs or maintenance will help you analyze and find possible irregularities in mileage readings. If possible, ask for the car's service receipts to get even more information about maintenance and a list of repairs that have been done to the broken vehicle. It can also hint at potential odometer rollbacks.
Check for Excessive Tire Wear and Tear
Another effective and easy approach for detecting odometer rollbacks is to inspect the condition of the tires. Their wear might provide useful information about the car's actual usage. If the wheels appear to be severely worn despite a low mileage number on the car's dashboard, it could suggest that the odometer has been tampered with. Uneven tire wear and mismatched tire branding provided by a seller can also be signs of fraud. Bear in mind that often auto sellers can change tires just before the sale, hiding the real wheel wear, as well as the actual odometer reading. Be extremely attentive to that.
There are additional points that can point out an excessive odometer reading on the automobile. If the mileage on a car appears to be too good to be true, yet you observe significant wear on the pedals, steering wheel, or seats, this is a red flag. A vehicle with low mileage should show less wear, so if you notice any hints of significant usage despite the low mileage claim, it's time to look into it further. So, inspecting the car's interior and tire condition might provide valuable insight into whether the listed mileage matches real automobile usage.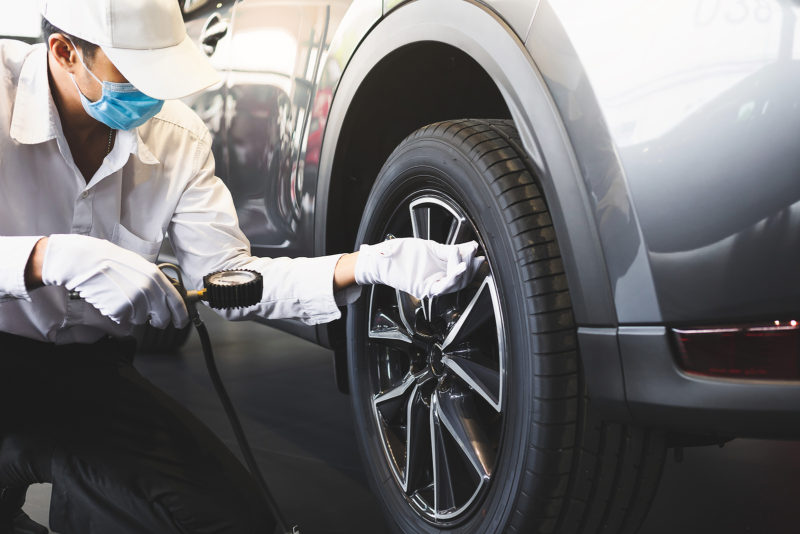 Get a Vehicle History Report
The advancement of modern technologies and databases has also helped in the detection of odometer rollbacks. For example, obtaining a professional vehicle history report via VIN decoding or a license plate lookup can reveal vital information about a car's background. These important details also cover previous mileage readings and can show any suspicious mismatches. The auto history reports collect information from several sources, including inspections and service records, to provide a detailed history of the vehicle.
Analyzing the vehicle identification number (VIN) can also be beneficial in detecting potential odometer rollbacks. Buyers can learn about the car's manufacturing date, model, and previously claimed mileage by using VIN decoding tools and license plate lookups. If the information provided in a car history report doesn't match the current odometer reading, this is a red flag that should be investigated further.
Seek Professional Help
Experienced mechanics at a car repair shop can help you inspect the vehicle for indicators of manipulation, such as hidden or altered components that may suggest odometer tampering. Their knowledge can be invaluable in the decision-making process.
In addition, since modern vehicles have a lot of electronic components and well-thought-out software solutions installed, it becomes even easier for professionals to check out the car's "brain" and reveal the actual odometer reading saved in the system.
A thorough physical inspection of the vehicle by professionals can help you uncover odometer rollbacks. They have the expertise and experience to spot any signs of odometer rollback that may not be obvious to the untrained eye. Plus, they can provide you with an unbiased opinion and advice on whether to proceed with the purchase.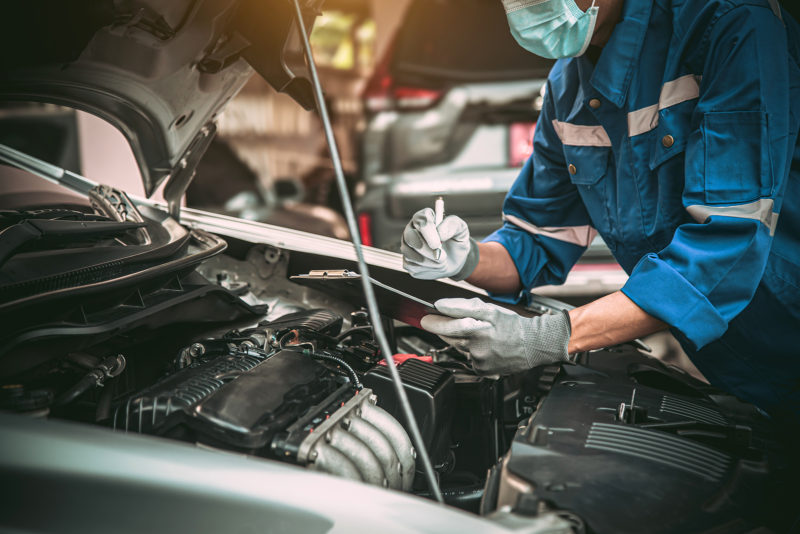 The Bottom Line
Spotting an odometer rollback in an automobile involves careful inspection, help from professional mechanics, and the use of available modern techniques and technologies. Potential buyers of used cars can use a variety of approaches, including studying maintenance records and service receipts and inspecting tire condition. When purchasing a used automobile, following the points mentioned can protect against fraudulent practices and provide peace of mind.