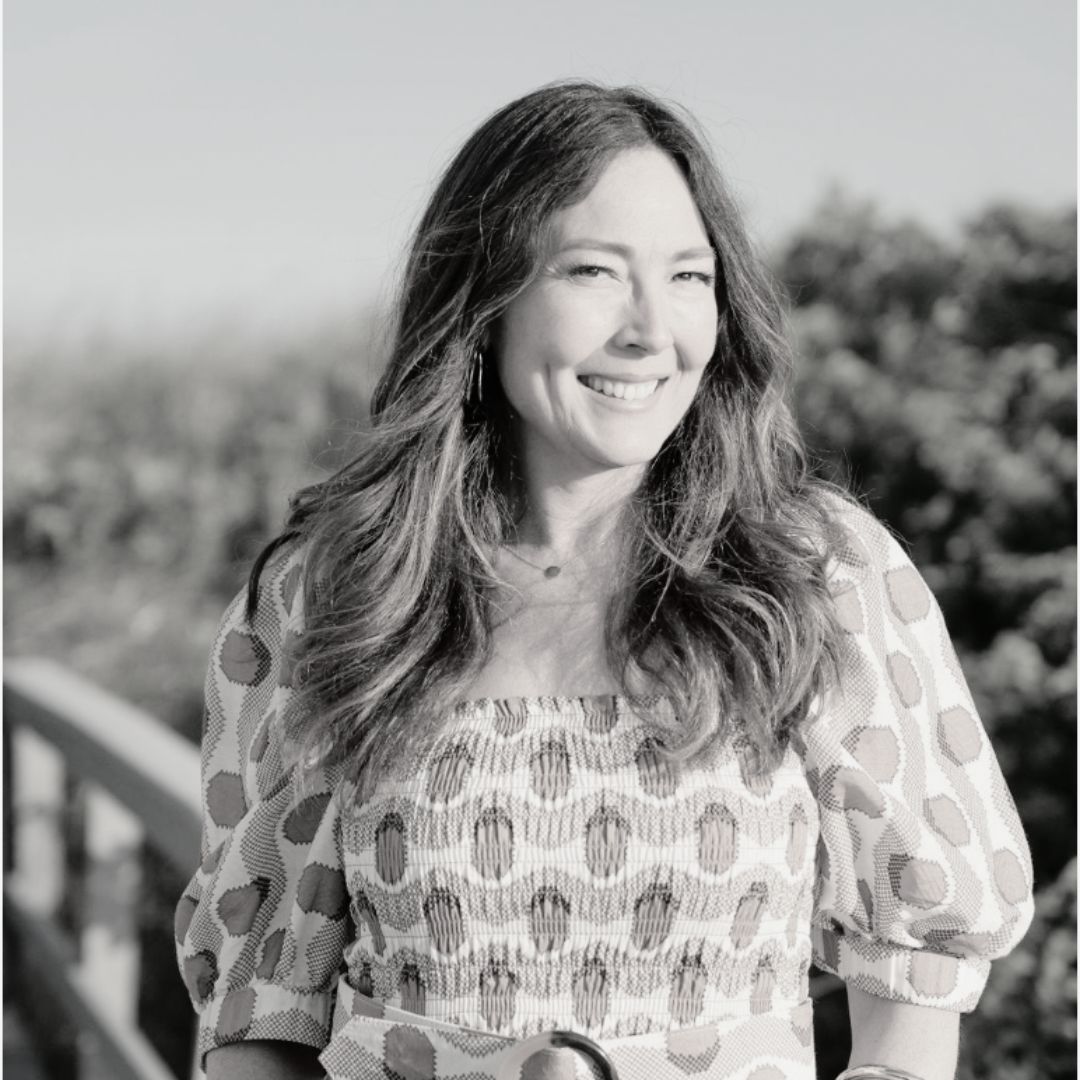 Heidi Lee Komaromi is an art advisor and curator with over twenty years of experience and the founder of HLK Art Group. She specializes in post-war and contemporary art and has worked with a wide range of clients, including private collectors, nonprofits, and Fortune 500 companies. In an interview with Fine Art Shippers, she shares her approach to managing collections of renowned artists, her work with corporate clients like UBS, Kearny, and JP Morgan, and her insights on art investment and more.
Heidi Lee Komaromi on Creating Art Collections Professionally
Can you share with us your journey into becoming an art advisor and curator? What initially sparked your interest in post-war and contemporary art?
Heidi Lee Komaromi: My deep passion for art stems from my childhood and was further cultivated when I moved to New York City. I quickly got involved with the thriving Lower East Side art scene when it was teeming with talented artists before it filled up with residential condos–the energy was infectious!
I soon began curating shows right out of my apartment with a focus on rising star artists who were receiving critical reception at the time, such as Amy Sillman, James Sienna, and Odili Donald Odita. Eventually, I was afforded the opportunity to work directly with renowned European art collectors who had notable art collections of museum-quality works of art by Andy Warhol, Jean-Michel Basquiat, Keith Haring, Mark Rothko, and Agnes Martin among many others. I served as their trusted American liaison to curate and refresh their art collections.
Your work spans sourcing, vetting, and tracking entire collections. Can you walk us through the life cycle of an art piece from acquisition to cataloging?
The process from sourcing and acquiring art the way through to installing and cataloging can be quite extensive and time-consuming. It takes extreme organizational, planning, and communication skills, as well as negotiation and interpersonal skills. With my twenty years of experience as an arts professional, I carefully evaluate art objects and apply my connoisseurship skills to help determine the quality of the objects and relevant art historical context.
As a USPAP-certified art appraiser, I also help my clients understand the different art markets and valuations for art objects to determine the appropriate value for the works.
When a deal is negotiated and finalized, I then oversee all the logistics including reviewing invoices, framing, shipping, insurance, and condition reporting. The last phase is cataloging and working with secured software programs to help monitor and manage all the art assets.
Once in the collection, an artwork can be loaned, relocated, restored, appraised, or even donated, so all that documentation needs to be stored and carefully maintained as it adds to the timeline and story of that object.
Collecting art involves much more than just requesting an invoice. The life of an art object extends well past the day you acquire it!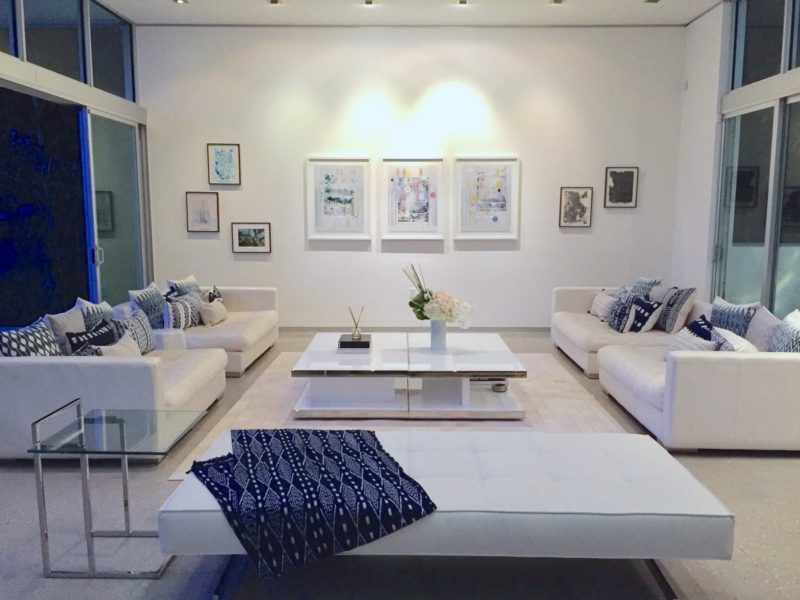 Could you share the challenges and rewards of providing advice and managing collections of esteemed artists?
One of the biggest challenges I have found is obtaining access to the highest quality works of art. I believe that it takes years, even decades to develop a solid reputation and earn the trust of colleagues, dealers, purveyors, and collectors alike. HLK clients know they will receive proven expertise, market savvy, and extensive art historical knowledge with every transaction. When building a top-notch collection of masterworks and rising stars, that can be a distinguishing factor. I find it extremely gratifying when clients come back year after year for assistance with their collections as they evolve or transfer to future generations.
Could you tell us more about your experience working with large corporate clients such as UBS, Kearny, and JP Morgan Chase?
Working with large corporations is a rewarding experience especially when I see the fruits of my labor physically up on the walls. I also enjoy helping clients with such a range of services from private tours to temporary exhibitions to educational seminars. Each project, no matter how big or small, has an impact. I love that employees and visitors can engage with the art, celebrate the artists, and find inspiration.
Your services cater to clients of various budgets. How do you tailor your approach to best serve the diverse needs and capabilities of your clients?
No two clients are alike so every approach is customized to fit that client's specific needs. Whether it is choosing a single piece of art for a living room, deaccessing works at multiple auctions, or managing large-scale curatorial projects, I am able to leverage different skills, resources, and professional relationships to meet and hopefully exceed, my client's expectations.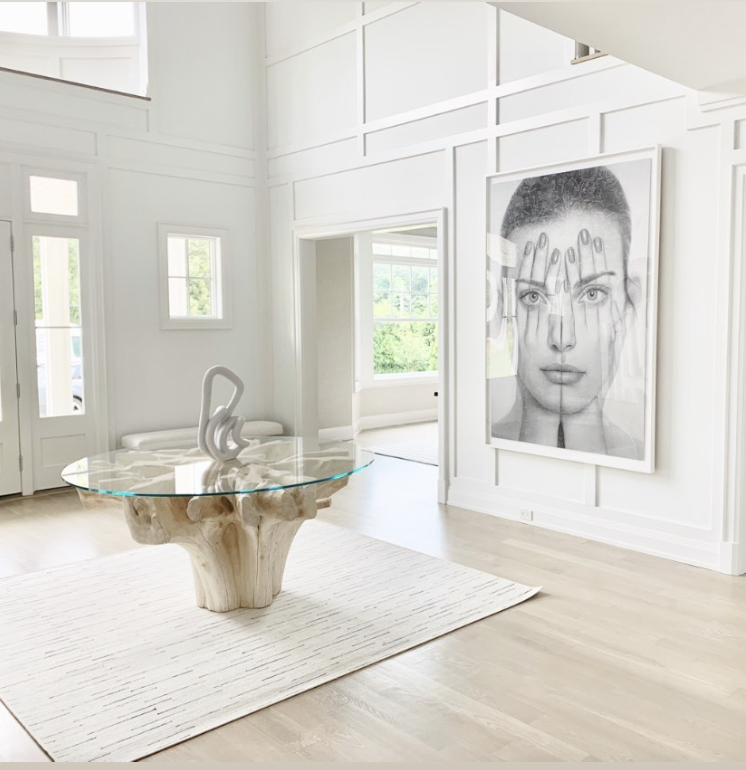 You've acquired and evaluated over three thousand works of contemporary and modern art. Could you share a particularly memorable acquisition story?
Yes, I recently acquired a large Anselm Kiefer painting inspired by Rainer Maria Rilke which I shipped from Asia to the US. It is absolutely spectacular and has a commanding yet pristine presence. I had visited his solo exhibition inside the grand chamber at the Palazzo Ducale, home to Venice's ruling Doges as part of the 1600th Anniversary of the Foundation of Venice that was on view during the "Milk of Dreams" Venice Biennale in 2022. We witnessed an artist make history while transforming it. Kiefer is simply incomparable!
Another crowning moment of glory, if you will, was when I acquired a large-scale 1959 Mark Rothko painting that was absolutely sublime. It was the perfect anchor for the collection and still resonates with me today.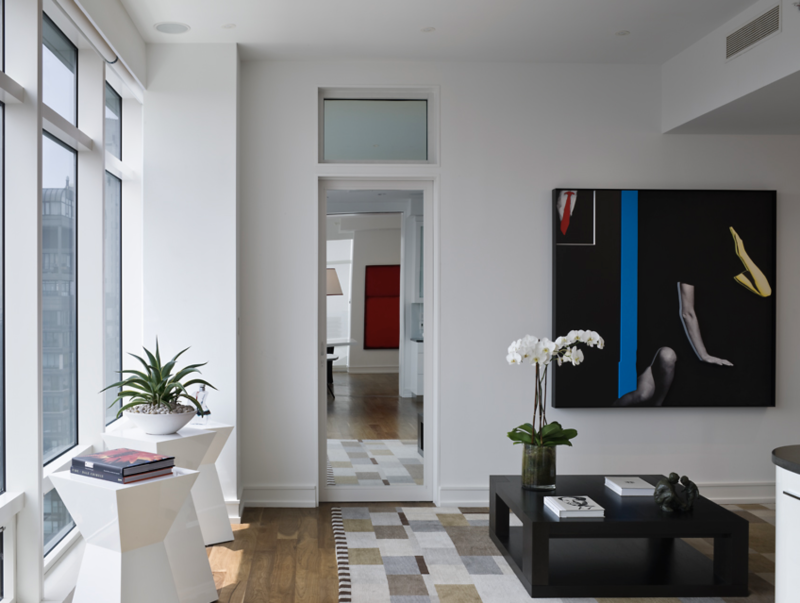 Given your role as an art advisor, what do you believe is the most common misconception about art investment?
Art is not an investment but I understand when a client doesn't want to see his investment dwindle either. I see myself as a value investor in that I can ascertain the key qualitative and quantitative factors in helping to determine the perceived value of an art object. A common misconception is to buy the artist and overlook the art object itself. Sometimes it's better to lead with the object and select the best work by that artist than to focus only on the creator.
How do you balance offering unbiased advice while also considering the tastes and preferences of your clients?
My client's interests are my top priority. I actively listen to their wishes and needs to create highly customized programs while serving as their fiduciary. With that, my goal is to maintain my reputation as a trusted art advisor among private collectors, businesses, interior designers, and estates around the world, and I hope to continue to provide unparalleled service for many years to come.
How do you see the art industry evolving in the future, particularly with the increasing influence of digital and online spaces?
Five to ten years from now, I envision the art industry to be completely transformed by technologies that usher in more transparency and algorithmic data-driven transactions. Perhaps we are at the beginning of a new dawn where the blockchain, AI and yes, even NFTs have matured.
Interview by Inna Logunova 
Photo courtesy of Heidi Lee Komaromi