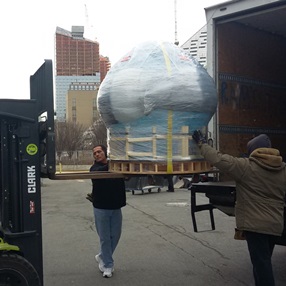 The 17th edition of the Architectural Digest Design Show is in full swing at Manhattan's Piers 92 & 94, at 55th Street at 12th Avenue, NYC. This important annual luxury design fair has gathered nearly 300 brands and designers under one roof, showcasing the latest trends to the design aficionados. Many fine art shipping companies are also here, helping their clients get ready for this big event, and our team of art shippers is not an exception. It is needless to say that Fine Art Shippers is very proud to be part of this essential showcase for luxury design as it is just a perfect opportunity to apply our extensive fine art shipping experience, expertise, and knowledge to such a large-scale project.
The Architectural Digest Design Show
The Architectural Digest Design Show is one of the biggest and most impressive luxury design fairs in the world, where big and small brands along with artists and engineers come together in a spectacular presentation of the building projects and current design trends. There are many important exhibitors here, including Bosch, Rocky Mountain Hardware, Artesano Iron Works Gallery, and certainly Henry Richardson Studios Inc. that can be found in Booth 605.
Henry Richardson is a prominent contemporary artist and an innovator in the field of glass sculpture. Fine Art Shippers is very grateful to this talented sculptor for the opportunity to provide our fine art shipping services for the transportation and installation of his complex glass sculptures. This job is not easy as almost all Henry Richardson's unique creations are large and heavy, but it is an exciting and very interesting one, even though it means for our team of art shippers to be ready at 5am every morning. Here are several photos from the Architectural Digest Design Show, showing fine art shipping professionals at work.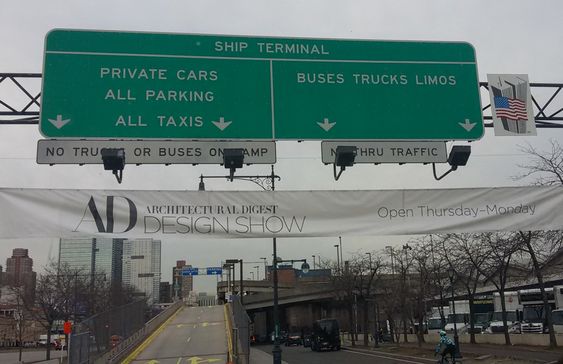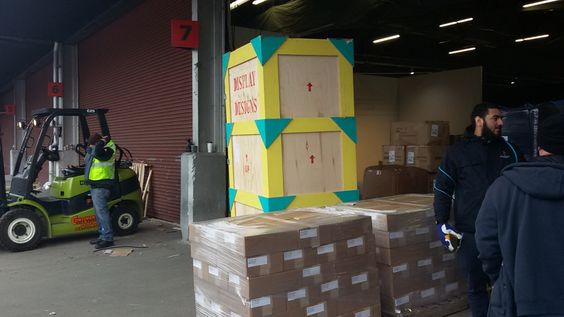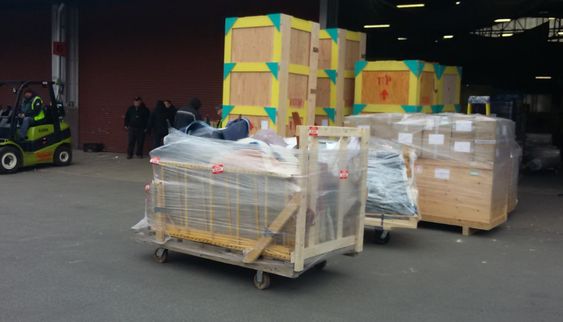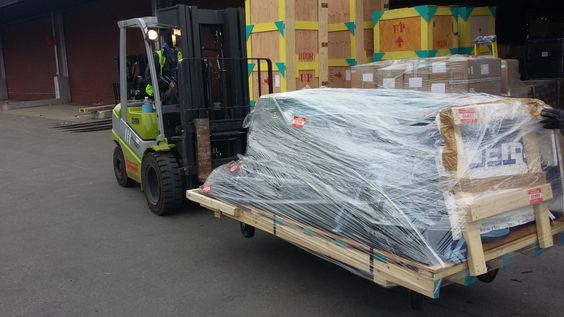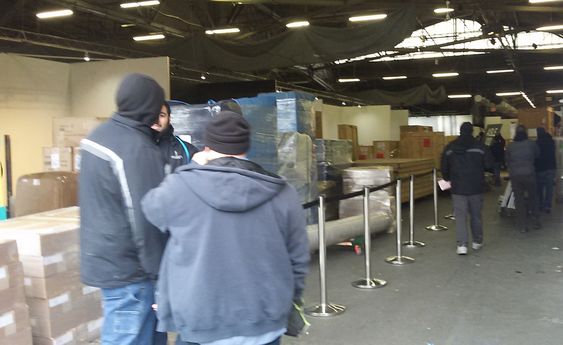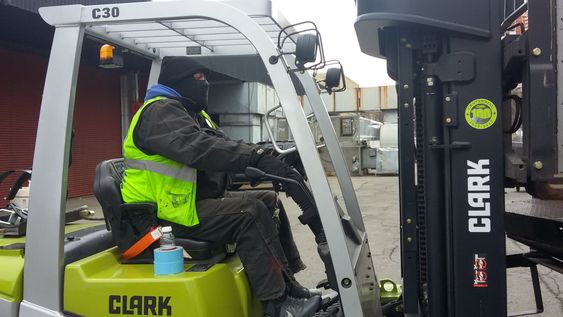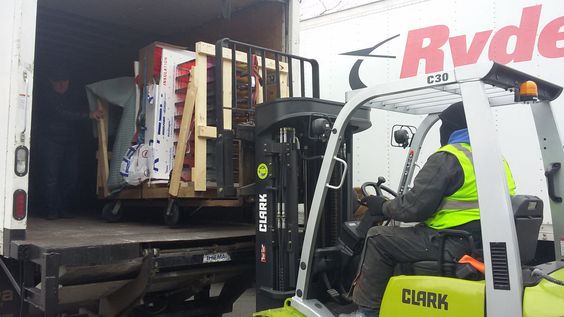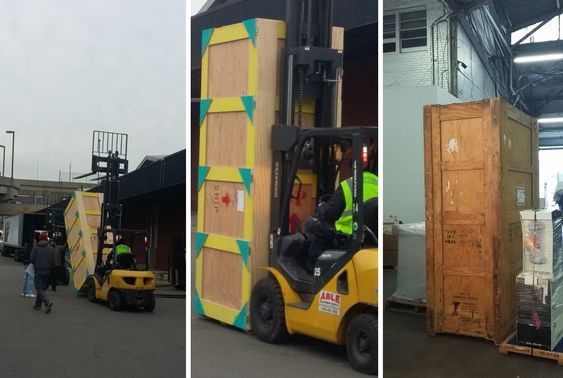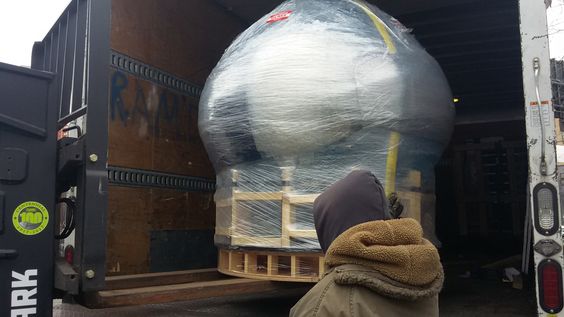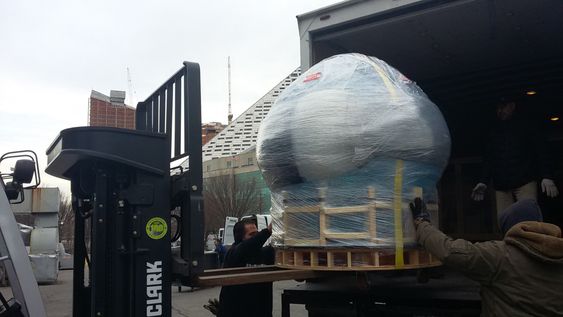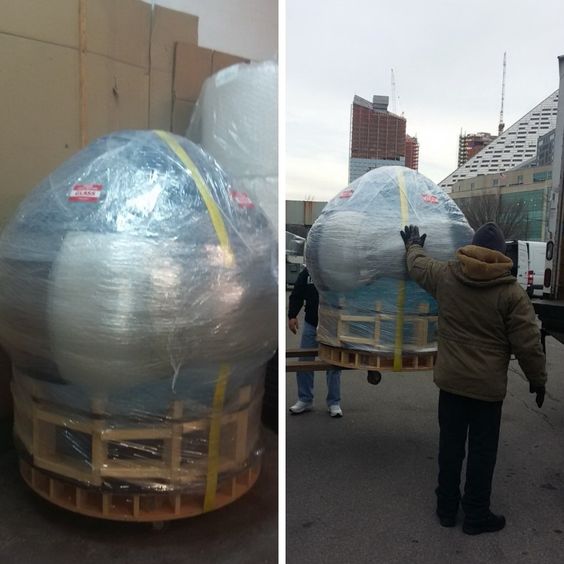 Fine art shipping and installation services
Fine Art Shippers provides a variety of fine art shipping and installation services to meet the needs of the art community. We are proficient and equipped enough to move and install items of any size and weight, even when it comes to delicate glass sculptures weighing over 1,000 lb, like those made by Henry Richardson. No job is too challenging for fine art shipping professionals working at Fine Art Shippers, so do not hesitate to contact us with any art moving problem you have!