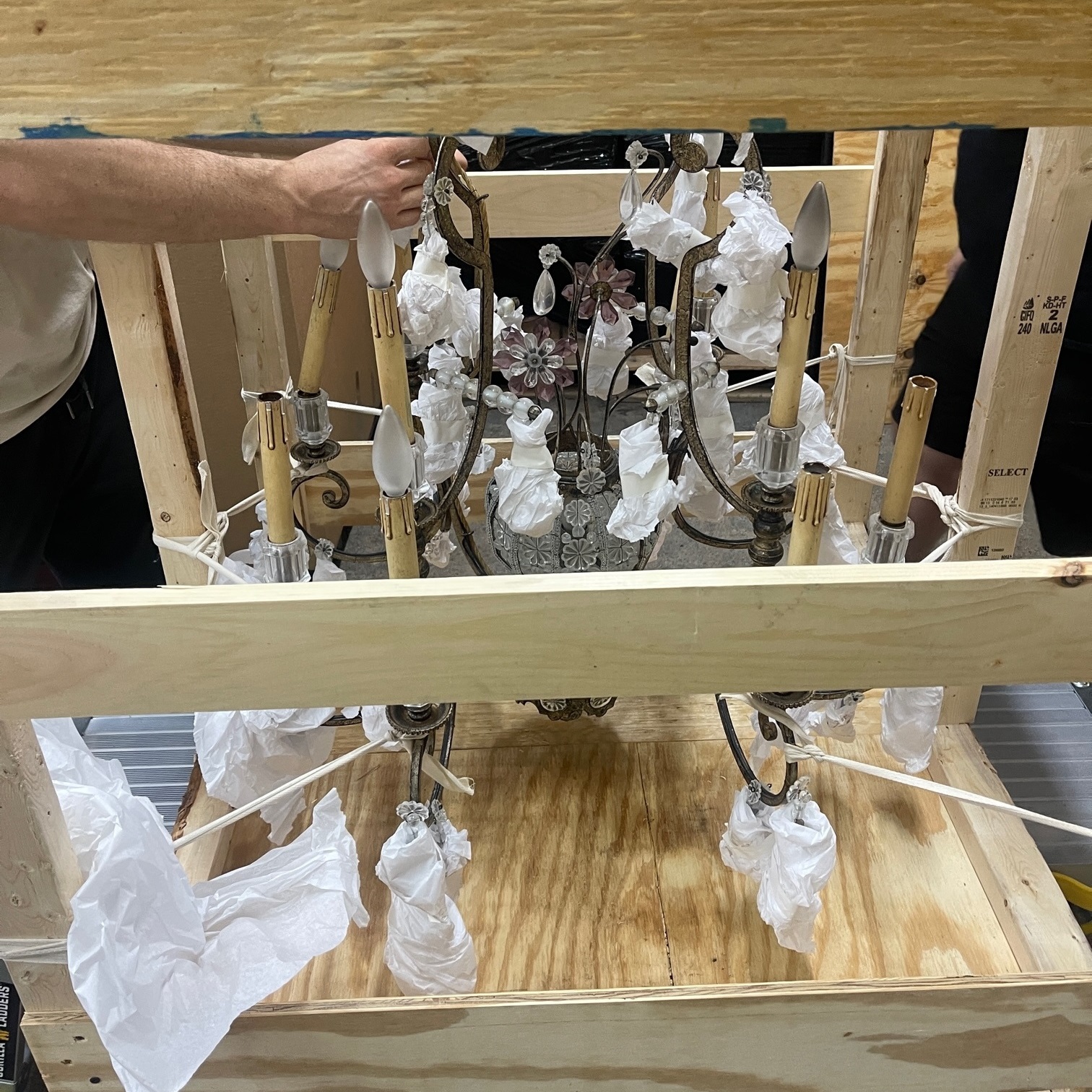 Chandeliers are as magnificent as they are fragile. These delicate objects are often made from glass and composed of multiple details, which makes them pleasing to look at but extremely difficult to transport. Small parts that make up the chandelier might get lost in transit or shatter into pieces that will be impossible to put back together. Anyone who has ever owned a chandelier knows that professional help is a necessity when handling these breakable works of art. If you need help with relocating your precious chandelier across the United States, Fine Art Shippers is here to assist you. We are experts in shipping chandeliers, glass-based artworks, antiques, and everything that requires special care and attention. 
Fine Art Shippers Is an Expert in Shipping Chandeliers and Glass
You might be wondering about the secrets of flawless transportation of glass chandeliers. To Fine Art Shippers, there is nothing more natural than handling highly valuable and fragile objects. Our extensive experience working with museums, art galleries, and private clients has given us all the skills needed to approach each order with dedication and professionalism. For over 25 years, we have been polishing our transportation methods and finding ways to reach new heights in our craft. But what exactly does this entail?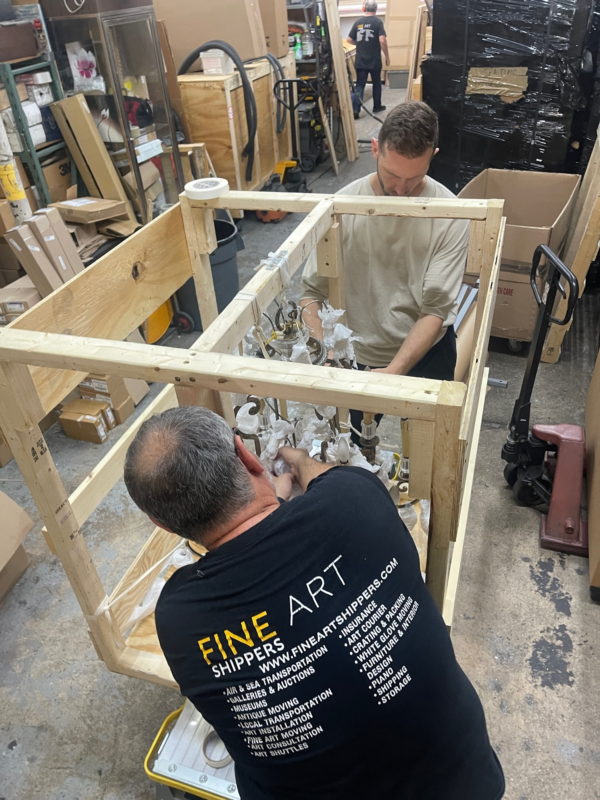 Our team takes pride in the fact that we build sturdy and durable art shipping crates from scratch. Custom-made crates are a perfect solution for an oddly shaped object that would not fit into a regular-sized box. We only use the best quality materials when building wooden crates because when shipping chandeliers, there is nothing more important than protecting them from damage. A shipping crate creates a safe barrier between the world and your precious belongings.
Fine Art Shippers can ship your valuables anywhere in the US. We go above and beyond for our clients, traveling to even the utmost remote parts of the country. We have also taken care of the risks associated with long-distance transportation. Our vehicles are equipped with air ride suspension, which makes them perfect for shipping chandeliers and other items made from glass.
When you decide that you are ready to entrust our professional team with your precious possessions, we will be here to consult you and answer any of your burning questions. Contact Fine Art Shippers by dialing (917) 658-5075 or emailing us at info@fineartshippers.com.