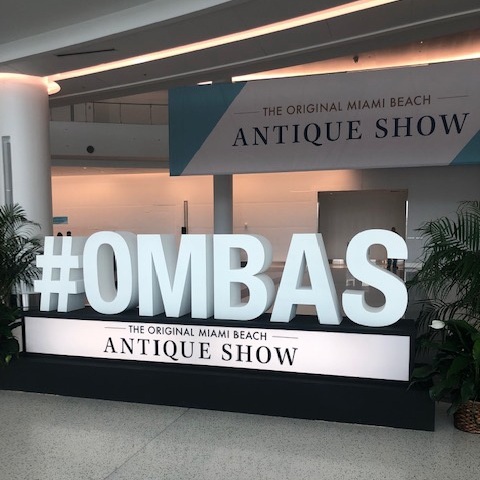 The Beaux Arts Festival of Art, Art Deco Weekend, Miami Antiques + Art + Design Show, Fine Arts Festival at Pinecrest Gardens, Art Wynwood – these and many other art fairs and shows were held in Miami, Florida last month. Our team of fine art shipping specialists from NYC was happy to visit many of them, but what we loved the most is the Original Miami Beach Antique Show that was held this year on January 26-29. Not only did Fine Art Shippers help exhibitors and visitors with art and antiques logistics, but we had our own booth at this renowned Miami show.
This is not the first time that Fine Art Shippers takes part in the Original Miami Beach Antique Show. For many years, we have been serving dealers, galleries, artists, and collectors in South Florida, shipping fine art and antiques for them all over the United States and globally. Moreover, each year, we visit all the major international shows and fairs associated with fine arts and antiques to provide the participants with professional art installation and logistics services. These include Art Basel Miami Beach, Art Miami, Art Wynwood, and certainly the Original Miami Beach Antique Show. The latter is of particular importance for Fine Art Shippers because we have our own booth at this annual show.
The Original Miami Beach Antique Show 2019
The Original Miami Beach Antique Show 2019, which was held at Miami Beach Convention Center, brought together the leading galleries, antique dealers, and art business professionals from around the world. Among the exhibitors were our top clients, Ashville Fine Arts & Antiques from New York, whom we helped with logistics and exhibit installation. Besides, a beautiful selection of art and antiques was displayed right in our booth, including very fine and rare paintings from different periods. Overall, it was an amazing show, and, at Fine Art Shippers, we are very proud and happy to have been part of it.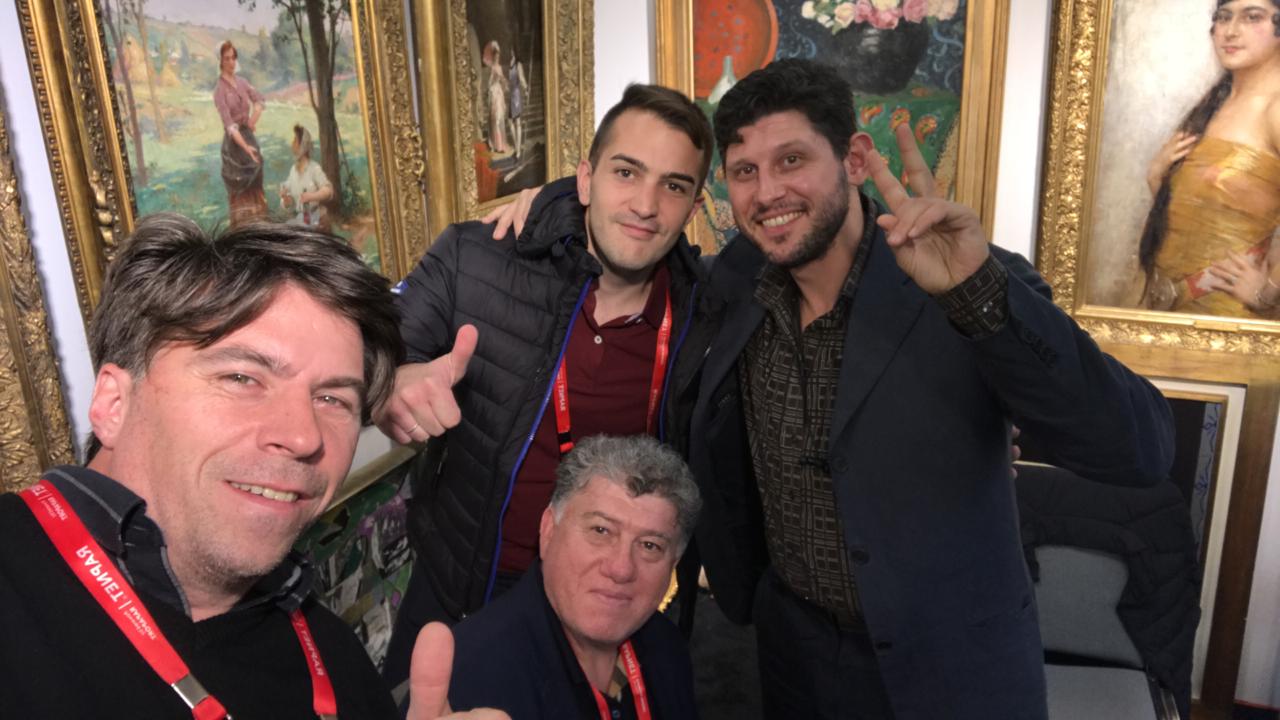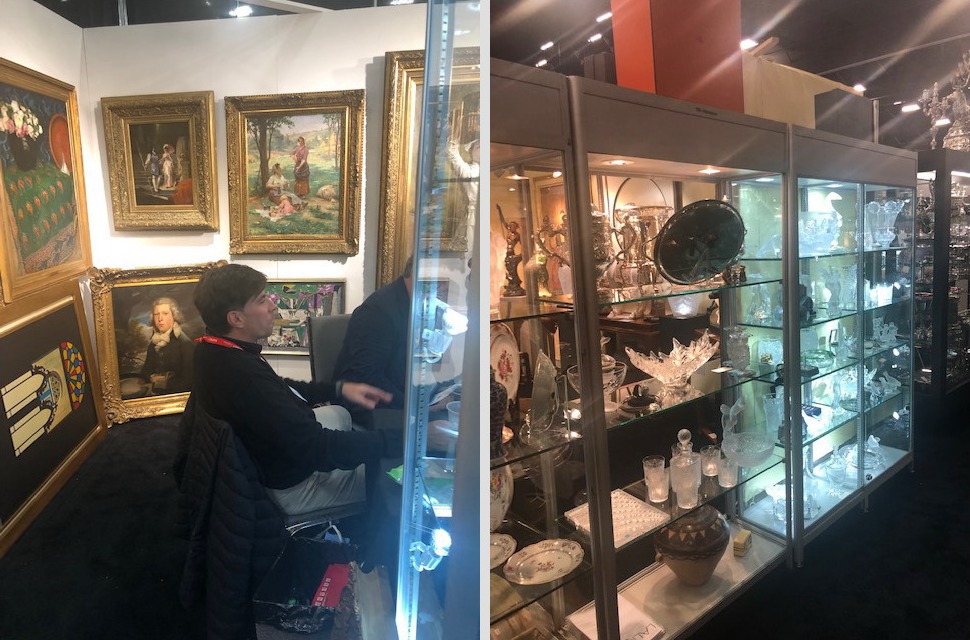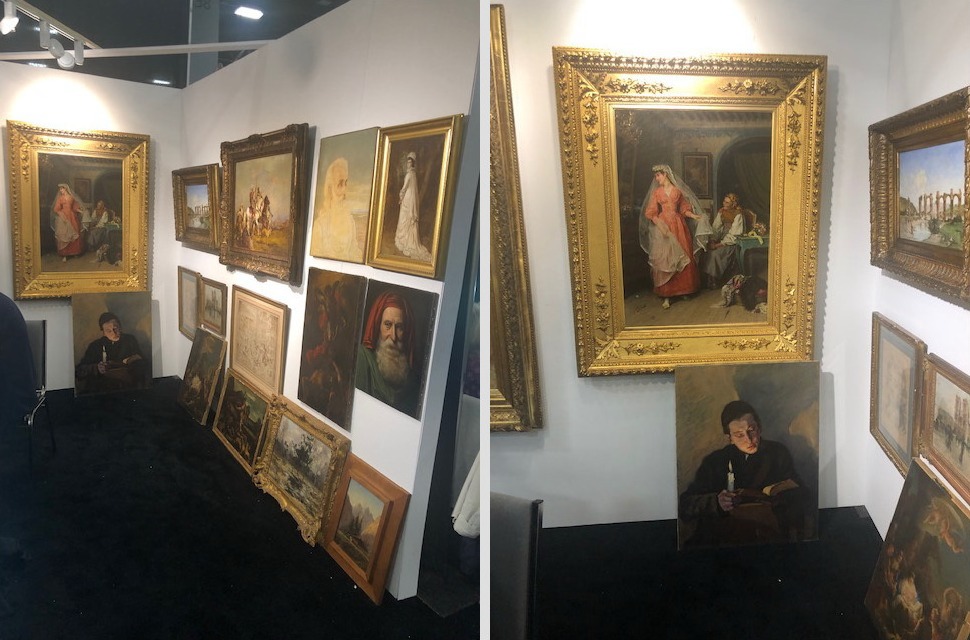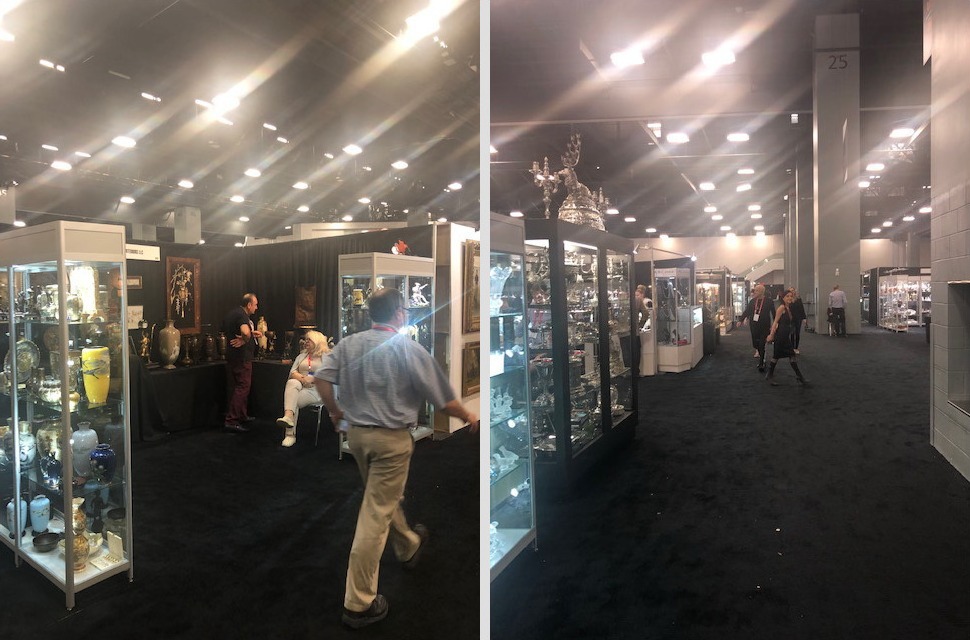 Antique shipping has always been an integral part of logistics services provided by Fine Art Shippers in the United States and abroad. We can pack, ship, and install items of any kind, from Old Master paintings to museum-quality artifacts to antique furniture of exceptional value. No job is too big or too small for Fine Art Shippers, so whatever assistance you need, please do not hesitate to contact our team! Moreover, all our antique handling and shipping services are available at very attractive rates.