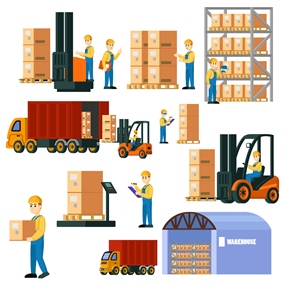 Though officially founded in 2014, the story of Fine Art Shippers began in 1995 when our team was engaged in moving exclusive art deco porcelain, European art, antiques, and other valuables for the Chelsea Antique Center. Since then, we have been providing a full range of fine art logistics and art shipping services that have taken us all over the world.
Headquartered in the heart of New York City, Fine Art Shippers boasts a very comfortable location, next to the leading auction houses, cultural centers, museums, and galleries, which makes us the number one choice for local transportation of art and antiques. However, what makes us unique is our finest team of dedicated art movers able to handle everything from complicated installations and custom crating to moving oversized sculptures and same day delivery of a large collection of valuable paintings. Moreover, as a family owned and managed fine art shipping company, we do not outsource any transportation process to third-party personnel, working on everything ourselves. Such an individual approach and our very competitive pricing make Fine Art Shippers preferred art movers in New York for many artists, private collectors, auction houses, museums, galleries, and art dealers.
Fine art logistics
When it comes to fine art logistics services, customization and innovation are our key features. At Fine Art Shippers, we offer complete end-to-end solutions to any shipping problem, taking care of the entire transportation process, import/export clearance, packing, crating, and storage for all kinds of art and antiques, no matter their value, size, and weight. That is why many art business professionals, including art collectors and gallerists, trust us with their most precious possessions.
Art shipping
Whether you need your valuable artwork to be transported nationally or internationally, our team of fine art moving professionals will ensure it receives all the attention and care it deserves with our expert art shipping services. Moreover, we have a variety of specially equipped hoisted trucks at our disposal, providing 100% protection against any type of damage. Plus, since we operate worldwide, we can offer you the best sea or air shipping solution within your budget.
In fact, Fine Art Shippers can handle any job that an art world may require, so whatever your art shipping needs, do not hesitate to contact our team. We will do our best to ensure your valuables are delivered to their destination in perfect condition and, what is no less important, on time.