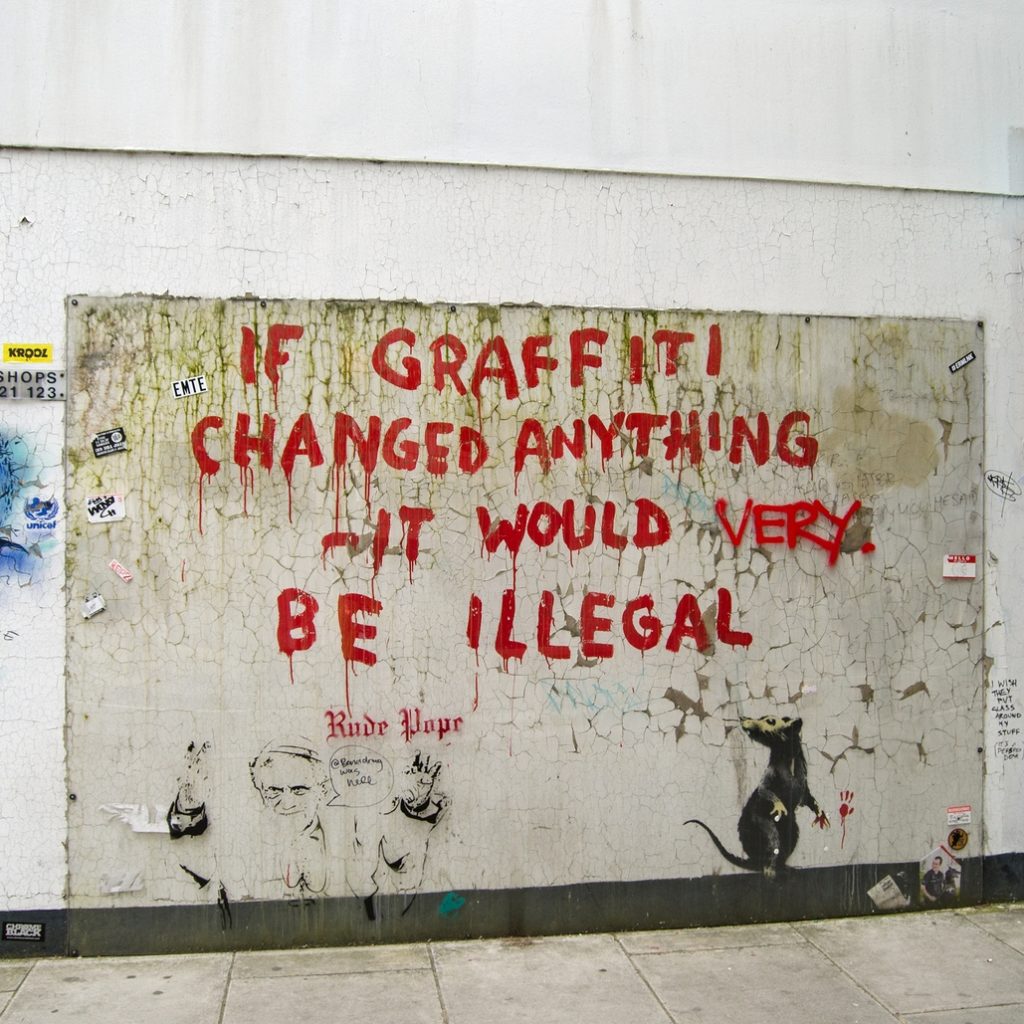 If you still have not watched "Exit Through the Gift Shop," we strongly recommend that you do so at your earliest opportunity! Why? This cool documentary directed by the world's most famous graffiti artist Banksy will tell you much about the amazing world of contemporary street art!
You will hardly find a street art fan who has never heard of Banksy. This anonymous British artist has become a living legend in the world of art, whose controversial works appear all over the world, from London to New York to Palestine. Moreover, this past fall, Banksy surpassed himself when he destroyed "Girl with Balloon" during Sotheby's live auction right after the artwork had been sold for almost $1.4 million. This elusive artist knows how to surprise the world in the most unexpected manner possible, and "Exit Through the Gift Shop" is one of his most notable creations.
Exit Through the Gift Shop
"Exit Through the Gift Shop" is a 2010 documentary film that tells the story of the Los Angeles-based French shopkeeper Thierry Guetta, whose obsession with street art leads to a surprising adventure. It all begins with Guetta's attempts to make a documentary about street art but takes an unforeseen turn when Banksy turns the camera back on the lousy filmmaker and convinces him to become a street artist himself. "Exit Through the Gift Shop" shows how Thierry Guetta has become Mr. Brainwash, now one of the most provocative and famous figures in the contemporary world of street art, and also contains exclusive interviews and footage of Banksy, Invader, Shepard Fairey, and many other popular graffiti artists.
It is also worth noting that "Exit Through the Gift Shop" was nominated for Best Documentary in the 2011 Academy Awards and won the Independent Spirit Award in the same category. This thought-provoking film is definitely worth your time!