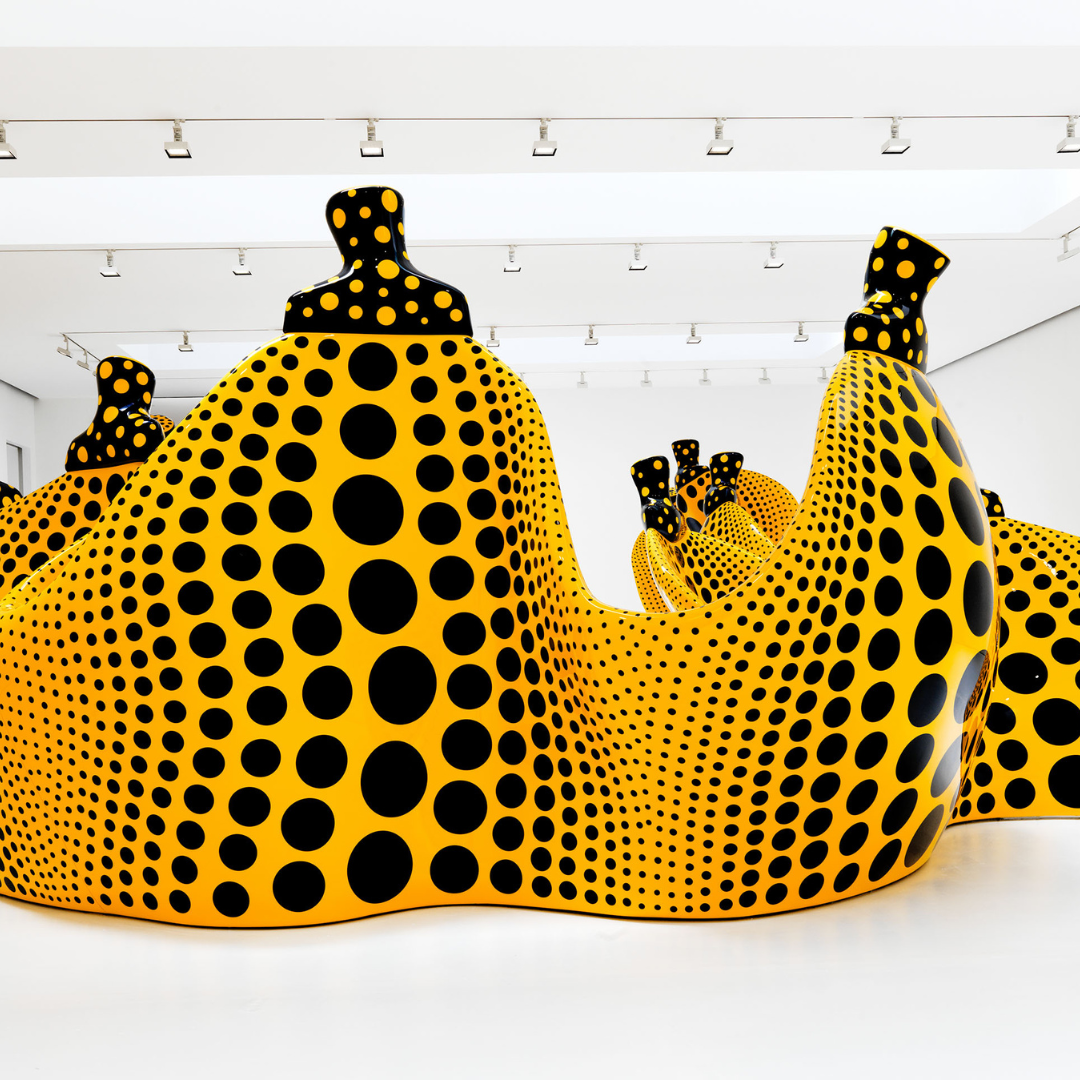 On June 1, 2023, David Zwirner will host a discussion dedicated to the current exhibition of Yayoi Kusama, "Spend Each Day Embracing Flowers." The participants include Christopher Bedford, director of the San Francisco Museum of Modern Art, Melissa Chiu, director of the Hirshhorn Museum and Sculpture Garden; and Lynn Zevelansky, curator and former director of the Carnegie Museum of Art.
David Zwirner to Host a Curators Talk on Yayoi Kusama's Art
The esteemed curators will engage in a dialogue about Kusama's extraordinary artistic journey, her role in art history, and beyond.
"Spend Each Day Embracing Flowers," a show of new works by Yayoi Kusama, is on view at David Zwirner in New York through June 21. The exhibition includes her latest paintings and sculptures, reflecting her renowned pumpkin and flower motifs, and a new iteration of the Infinity Mirror Room. The display, marking a decade since Kusama's first solo show with the prestigious gallery back in 2013, spans three David Zwirner venues located at West 19th Street.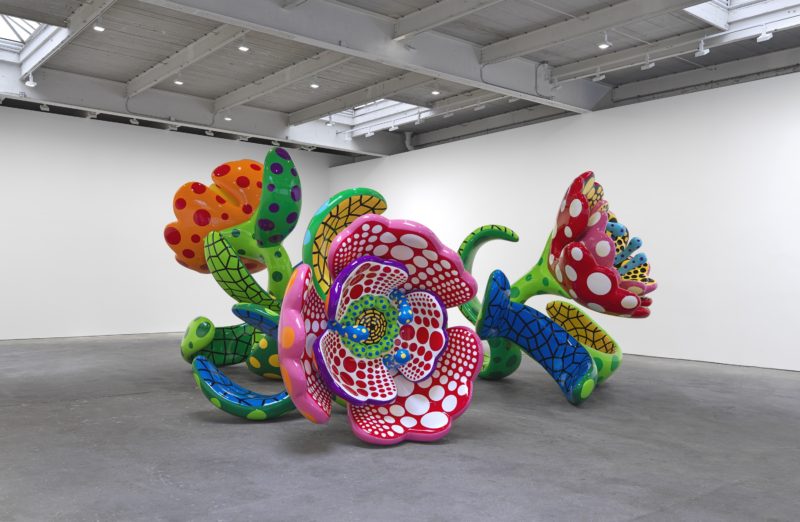 The exhibition draws its title from three floral sculptures, each known as "I Spend Each Day Embracing Flowers," located at 519 West 19th Street. Kusama has consistently incorporated flora and botanical elements into her artwork since the 1950s, driven by her interest in nature. When viewed from all sides, these colossal blossoms offer the viewers a totally immersive encounter, reminiscent of a rich, verdant garden. On the other end of the showcase, situated at 533 West 19th Street, stand three enormous pumpkin sculptures, their forms undulating, embodying Kusama's reinterpreted organic forms. These imposing, wall-like installations immerse the audience in her fascinating world of polka dots.
On view at 525 West 19th Street are 36 paintings, mainly from her latest series "Every Day I Pray For Love" and the Infinity Mirror Room. Kusama's artwork, distinguished by its vibrant color palette, is, as always, filled with exquisite details, featuring her signature brush strokes. Effervescent, dynamic, and richly layered, these paintings explore lines and shapes, effortlessly fusing the realms of abstract and figurative art. Her work is self-referential and, at the same time, seems to escape personal constraints.
The Infinity Mirror Room – entitled "Dreaming of Earth's Sphericity, I Would Offer My Love" (2023) – is a sprawling artistic space decorated with round, colored windows. These portals blend natural and synthetic illumination, augmenting the visitor's experience within this immersive artistic sanctuary.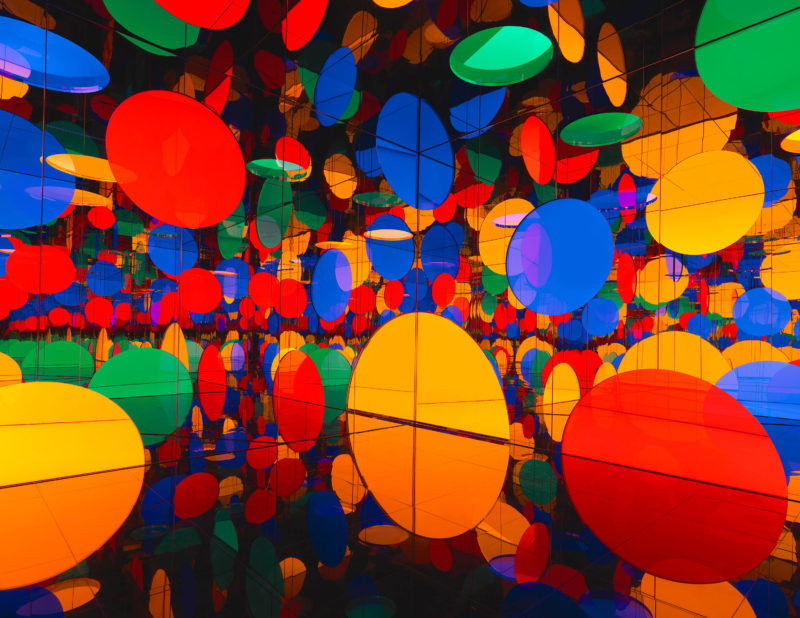 Yayoi Kusama
Yayoi Kusama was born in 1929 in Japan. After moving to New York City in 1957, Kusama became a notable figure in avant-garde art circles, integrating elements of pop art and minimalism into her work. Her "Infinity Net" paintings and "Infinity Mirror Rooms," works of immense scale filled with endless reflective surfaces, have become iconic in the art world, embodying her exploration of life, death, and the concept of the infinite.
Despite facing mental health struggles throughout her life, Kusama has continued to create art and remains a major figure in contemporary art. Since the late 1970s, she has voluntarily lived in a psychiatric hospital in Tokyo, transforming her experiences into her work. She has received numerous awards and her pieces have been exhibited worldwide, cementing her status as one of the most important living artists. 
The Yayoi Kusama Museum opened in Tokyo in the fall of 2017, with the inaugural show "Creation is a Solitary Pursuit, Love is What Brings You Closer to Art."
Photo courtesy of David Zwirner