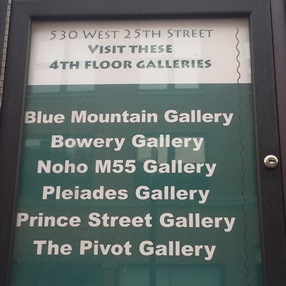 Being professional shippers of fine art in New York is not only about providing comprehensive local and international fine art shipping services to the art community but also about love for art. After all, NYC is considered to be the art capital of the world, and for a good reason. It is full of important museums, beautiful galleries, talented artists, and numerous art events that make our life much more vivid. There is nothing like being artwork shippers in this huge city that 'never sleeps' and working with art business professionals living there. Fine Art Shippers is proud to be part of this amazing world, offering cost-effective fine art transport solutions to everyone who needs specialist help with shipping artwork.
However, as it has been already said, being professional artwork shippers in New York is much more than to simply provide fine art shipping services. You need to love art, and that is one of those things that make our small team of artwork shippers unique. We do enjoy art in all its many forms, as well as we do enjoy visiting all those fantastic galleries located in Chelsea. In this blog post, we want to list several art galleries you do not want to miss when strolling along New York's most famous art district.
Must-visit Chelsea galleries
Prince Street Gallery – represents contemporary abstract and figurative artists, with an emphasis on drawing, painting, collage, and printmaking.
Pivot Gallery – focuses on showcasing art from emerging Connectivist artists and hosting special limited exhibitions.
Noho M55 Gallery – a beautiful art gallery dedicated to providing contemporary art exhibitions to NYC.
Blue Mountain Gallery – shows the work of representational and abstract painters working in different styles and media.
Agora Gallery – offers a variety of exceptional and affordable artworks by both emerging and established international artists.
Bowery Gallery – a co-operative gallery that exhibits work of the highest quality from independent artists.
Massey Lyuben Gallery – a contemporary art gallery specializing in figurative painting, mixed media design, and sculpture.
Doosan Gallery – a non-profit international exhibition facility focused on Korean contemporary art and culture.
Amsterdam Whitney Gallery – one of the most beautiful Chelsea galleries, offering a variety of cutting-edge works by contemporary artists.
Paul Kolker collection – an art gallery owned by a prominent New York-based artist Paul Kolker, showcasing his work in all its many forms.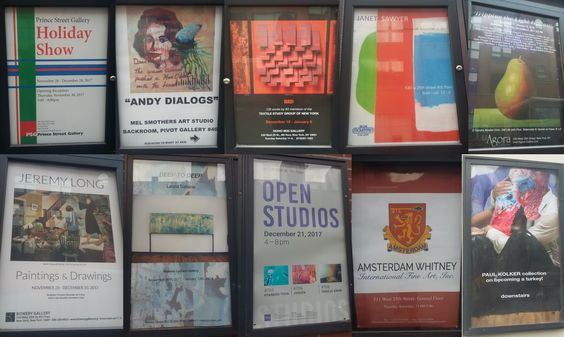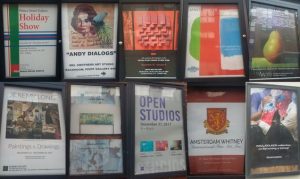 Hopefully, this list compiled by our team of artwork shippers will help you decide how to spend your free time and which art gallery to visit in NYC!