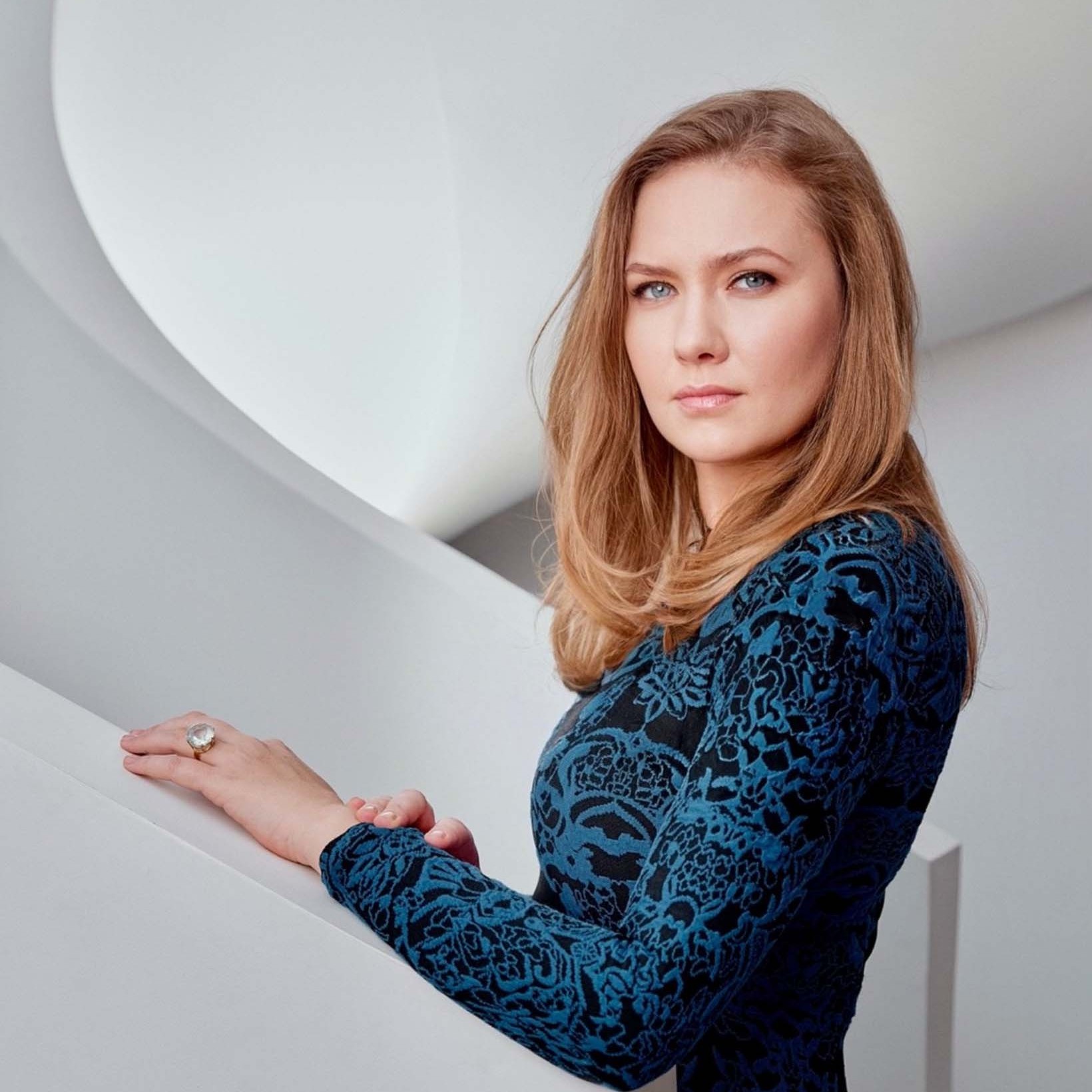 Victoria Golembiovskaya is a leading art consultant, dealer, and curator specializing in blue chip artists like Alexander Calder, Andy Warhol, Damien Hirst, and Banksy, among others. She is the founder and CEO of C1760, an art consultancy headquartered in New York and London. In a conversation with Fine Art Shippers, Victoria shared her business approach, her insights on the art market, and discussed a few recent and upcoming projects.
C1760: Victoria Golembiovskaya on Building a Modern Art Advisory
Can you briefly introduce yourself and your background as an art entrepreneur and consultant?  
Victoria Golembiovskaya: My career in art consulting thrived in London, where I curated a groundbreaking exhibition in a prestigious mansion overlooking Regent's Park. The collaboration showcased renowned artists such as Damien Hirst, Banksy, Alexander Calder, Yves Klein, Gerhard Richter, Pablo Picasso, and Edouard Manet. This transformed a luxury residential property into an unprecedented exhibition of historical significance. The success led to a series of exhibitions and the evolution of my first art advisory, House of the Nobleman, into a private equity firm specializing in art and creative industry investments.
In 2019, I joined Colnaghi to restructure and expand the gallery, establishing the Modern and Contemporary department. Notable projects included "Dreamsongs: From Medicine to Demons to Artificial Intelligence and Humble Works" featuring Marina Abramovic with Velázquez, Christo's wrapped Vespa motorcycle, and more. Following the pandemic, I launched my own business, C1760, aiming to bring fresh and compelling experiences that combine old and new art, occasionally incorporating design, events, discussions, and happenings.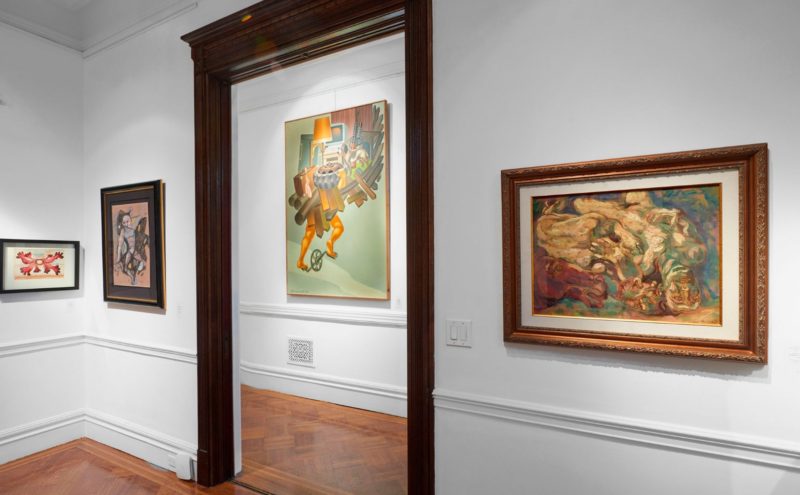 C1760 represents both blue chip artists and emerging talent. How do you balance these two sides? Which criteria do you use for emerging artists apart from the quality of work (mediums, themes, etc.)? 
In my curatorial selection, I prioritize artworks that not only exhibit quality and visual representation but also possess a profound emotional impact, engaging and inviting participation or contemplation. I take into account the feedback from the audience, which shapes my curatorial strategy. However, I also rely on my intuition and collaborate with my team, as it is a crucial aspect of my work. I have established long-term relationships with certain artists; at the same time I've realized that discovering new names brings me a different type of excitement as I become part of their future success. I have a particular interest in female artists who work across various mediums, employing fresh and original visual language to reflect on themes of identity, power, and solidarity.
How does C1760 differentiate itself in the highly competitive art market?
C1760 is an innovative platform that bridges the gap between galleries and consultancies, focusing on modern and contemporary masters. We offer comprehensive guidance to clients in building art collections across various periods, both in primary and secondary markets. Our expertise lies in curating and producing museum-quality projects, catering to the discerning needs of art enthusiasts. Also, I believe it is crucial to have a unique niche and pursue personal development within a chosen path. I strive for consistency in my projects while also exploring the diverse range of exhibit works by renowned old masters, prominent figures, and emerging artists. By creating a distinctive interior for each exhibition, I aim to provide the public with an enjoyable experience where they can appreciate both art and themselves. Moreover, I am committed to fostering creativity and showcasing new talents.
Additionally, I strongly believe in the power of collaboration and actively seek opportunities to engage teams from diverse fields. By collaborating with professionals from different backgrounds, we can bring fresh perspectives and innovative ideas to our projects, enriching the overall experience for both artists and viewers alike.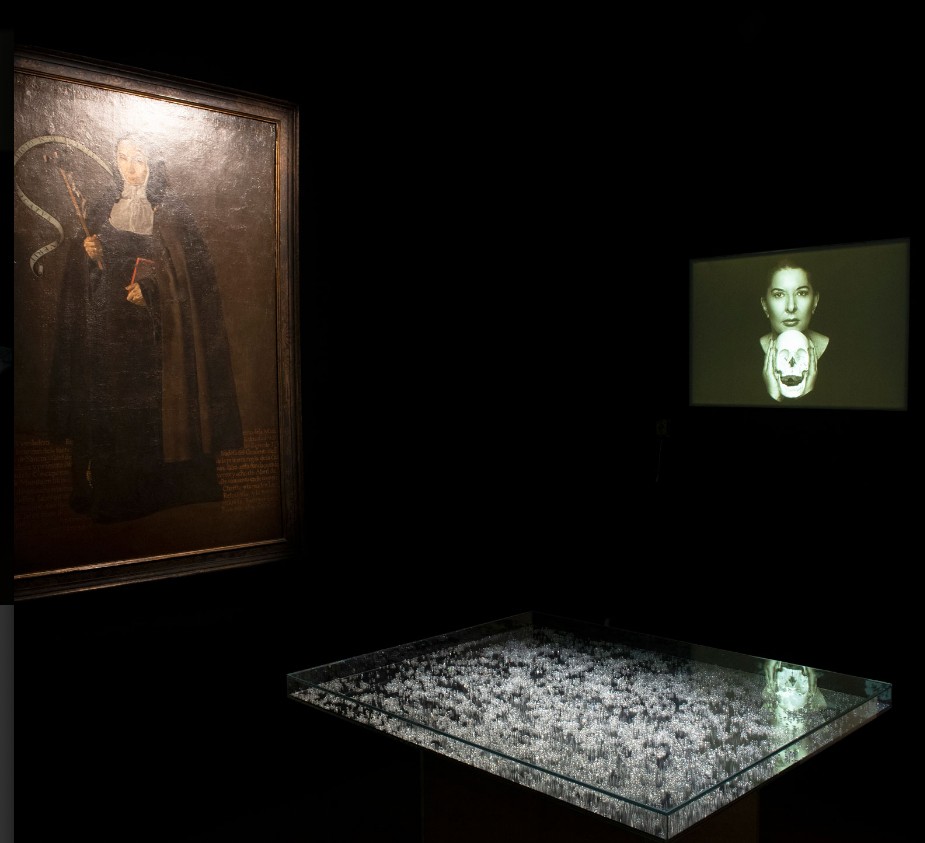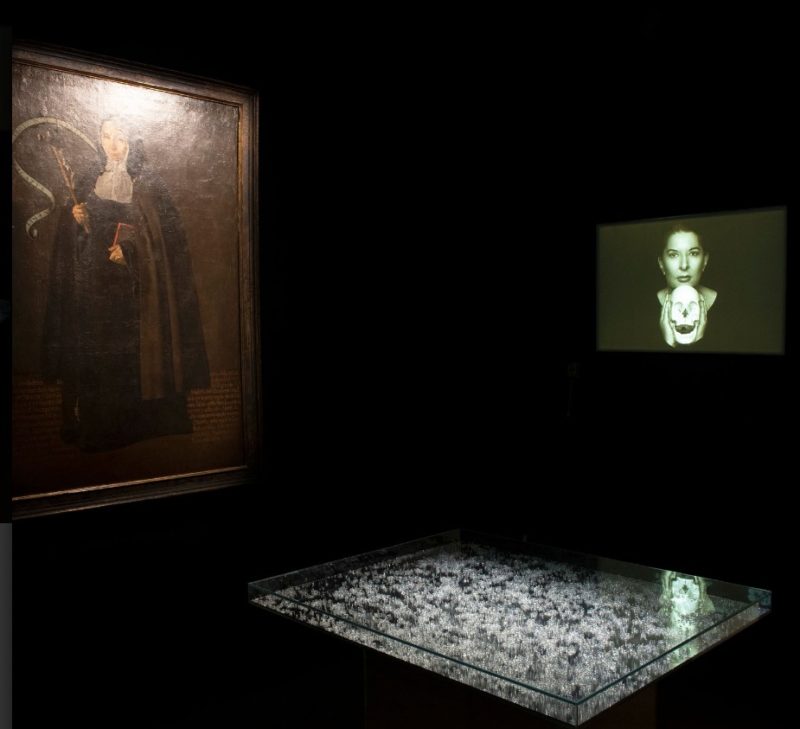 Could you share more about C1760's curation process and the considerations that go into selecting pieces for a particular project or exhibition?
I'll give you an example. For instance, when curating the recent exhibition "Femme F(r)fiction," my approach was to unite the timeless tradition of oil painting with the inventive techniques employed by contemporary artists. One notable artwork within this context was Sophie Matiss''s oil on linen painting, which paid homage to Diego Velázquez's renowned 1656 masterpiece, "Las Meninas." Matisse's piece captured the essence of interior emptiness and conveyed a profound sense of silence. Another captivating artwork was Maria Kreyn's Radical Icon, which merged Old Master techniques with a contemporary sensibility, drawing inspiration from religious motifs. The combination of historical marks and modern interpretations enriched the overall experience for viewers.
The exhibition also aimed to blur the boundaries between art and design, drawing inspiration from the Arts and Crafts movement in late 19th-century Britain. This movement revolutionized the value and approach to decorative arts, influencing everything from architecture to jewelry design. We sought to highlight interior design as an art form, exemplified by Maria Pergay's furniture designs, which explore the interplay between modern minimalism and elegant, handcrafted elements. Ingrid Donat, a French-Swedish artist, infuses bronze with vitality and warmth by incorporating scarification techniques and visual motifs inspired by tribal societies.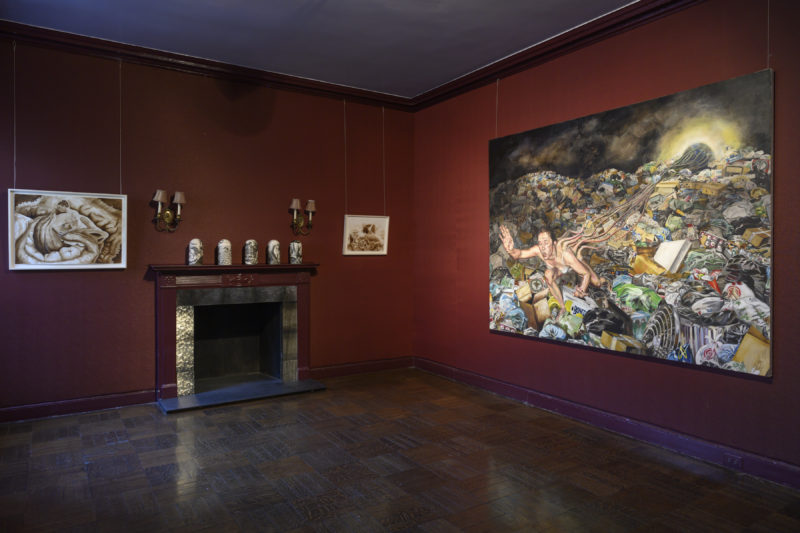 It's an interesting concept. Could you give more details about "Femme F(r)fiction"? How did you come up with the idea?
"Femme F(r)fiction" continued our tradition of organizing large shows in prestigious and historic venues, which occur once or twice a year. This time, our exhibition was held at Academy Mansion, an esteemed townhouse on the Upper East Side of New York City. "Femme F(r)fiction" brought together 50 female artists from the past century. The exhibition provided a platform for artists at different career stages to come together, engage in dialogue, and collaborate. The showcased artworks encompassed a range of artists, including renowned historical figures like Leonora Carrington, Tamara de Lempicka, Magdalena Abakanowicz, as well as prominent living artists such as Cindy Sherman, Judy Chicago, Marlene Dumas, and new talents like Sophia-Yemisi Adeyemo and Marcella Barceló. Through their narratives, the artists explored various aspects of female self-identity, delving into themes of existence, subjectivity, and femininity within their artistic practices.
Furthermore, the exhibition had the remarkable addition of Salvador Dalí's painting, "Cosmic Madonna," symbolically returning to New York in 2023. Originally displayed in the city in 1958, where it was created, the artwork had been held within the same private collection for the past four decades. 
How does C1760 approach the process of advising clients on building collections? 
This process is customized to each client's needs, preferences, and their living environments. The type of client–individual, institution, or corporate–also dictates the approach. Institutions often have a predetermined direction, and the advisory role includes suggesting fresh ideas or helping complete the collection. Corporate collections, however, are typically started from scratch.
Individual clients may want art to beautify their spaces–homes, gardens, or children's rooms. Understanding their taste, which may change over time, and introducing them to new art forms or artists forms the basis of this process. The integration of varied art forms, including antiquities or sculptures, with modern and contemporary art, adds depth to the collections and sparks dialogue across historical periods. Ultimately, aesthetics form the cornerstone of the process.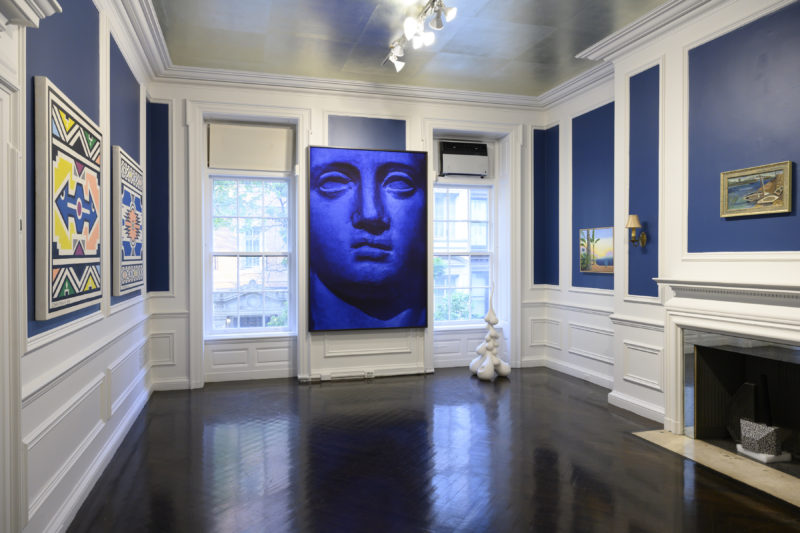 You develop and produce museum-quality curatorial projects in extraordinary spaces on land and sea. Could you share an example of a sea project? 
Our sea projects are usually commissioned by private boat owners who are remodeling, rebuilding, or constructing new boats. Therefore, our main objective is to tell the story of the boat's owner and create a harmonious relationship with the unique architecture while preserving art in this environment. In one of our projects, we realized a concept where each room on a boat reflected a different world culture. This involved us carrying out comprehensive research across ten continents, which ultimately provided a flowing, museum-like experience on the boat. 
We use art not just for its aesthetic appeal, but also as a way to refresh interiors without requiring extensive renovations. For example, we offer a service where the art collection on the boat is reimagined annually, much like how museums curate exhibitions from their storages. This helps cultivate an ever-evolving artistic space on the boats.
Has the digitization of the art world influenced the strategies and operations of C1760?
Digitalization plays a crucial role in our business, particularly in relation to the growing interest in NFT art. We receive constant inquiries about NFT art, especially from individuals in the United States. People are increasingly interested in owning digital artworks and exploring the possibilities offered by blockchain technology. Additionally, there is a continued demand for renowned traditional artists such as Mark Rothko, Jackson Pollock, and Arshile Gorky in private collections. However, the emergence of NFT art presents an intriguing opportunity for collectors to possess these renowned works in the digital realm.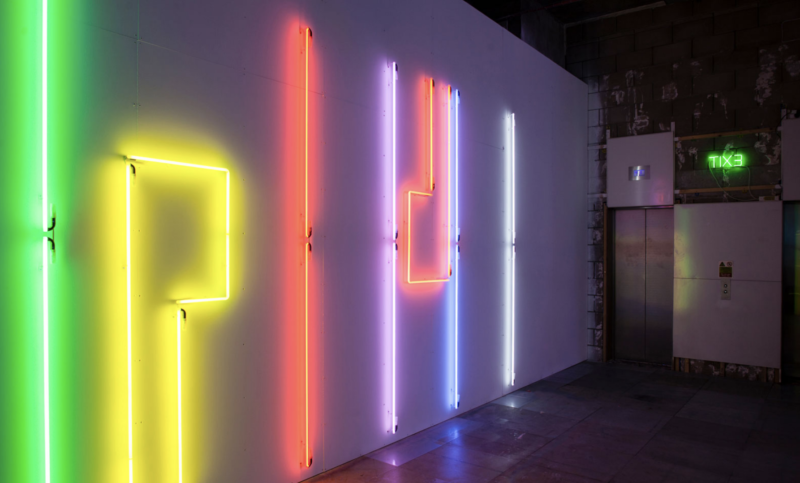 How do you envision the future development of C1760? 
At C1760, we strive to be a dynamic platform that combines the strengths of gallery representation, consultancy, and curatorial expertise. Through our comprehensive services and strategic initiatives, we aim to create meaningful connections between artists, collectors, and the wider art world.
In addition to private sales and advisory services, our goal is to further develop our curatorial expertise. As part of this vision, we plan to organize one to two significant exhibitions annually within the vibrant art scene of New York City. These exhibitions will showcase remarkable works and foster artistic dialogue, enriching the cultural landscape.
We also recognize the importance of actively engaging in the dynamic art market. Therefore, we are committed to participating in art fairs, ensuring our presence and interaction with the wider artistic community. 
Interview by Inna Logunova
Photo courtesy of C1760