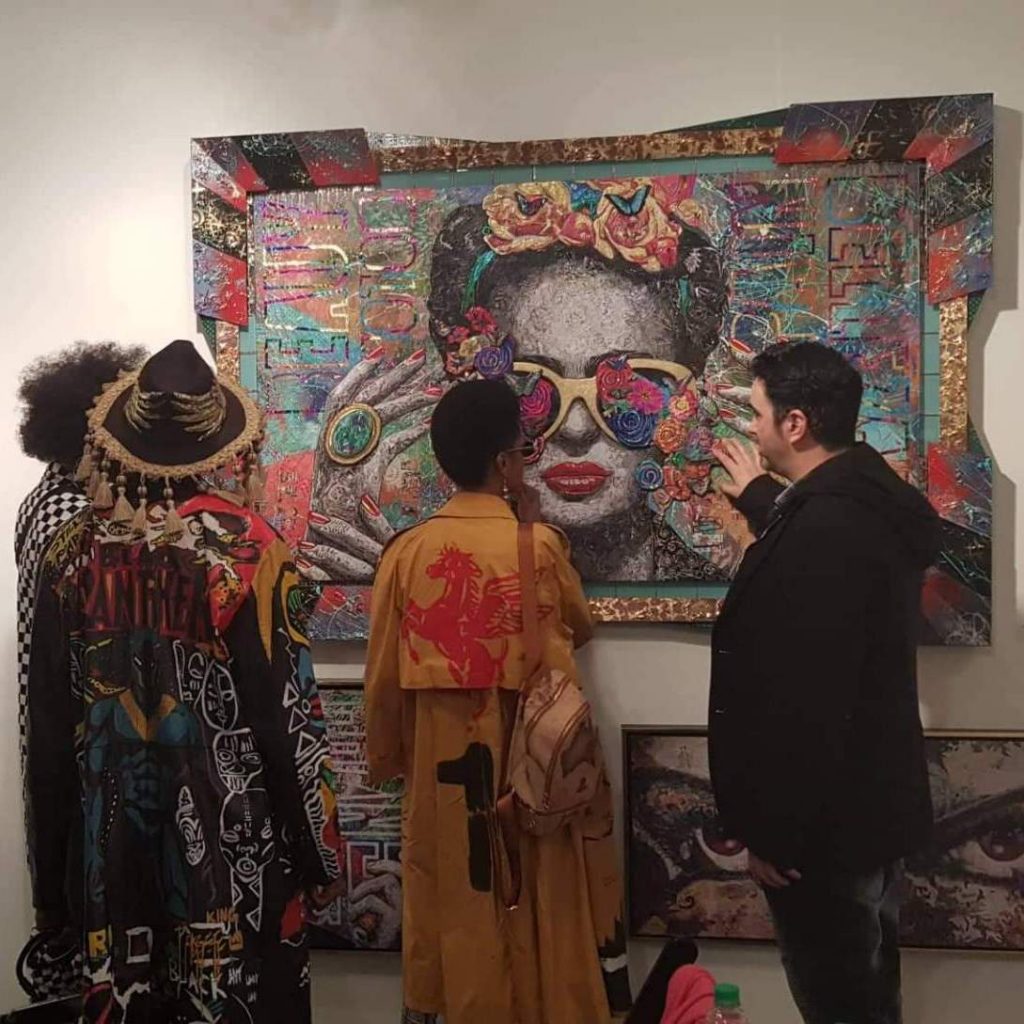 The annual LA Art Show Modern + Contemporary was held this year at the Los Angeles Convention Center on January 23-27. The show was a great success, with so many celebrities, prominent galleries, talented artists, and collectors from around the world. Among the exhibitors was the Los Angeles-based artist Brayden Bugazzi, whose colorful mixed media collages quickly caught the attention of all connoisseurs of contemporary art.
Brayden Bugazzi has long been known for his absolutely stunning large art collages made of recycled magazines. However, at the LA Art Show 2019, the artist surpassed all expectations when he introduced a new serious of works and the amazing "Frida Rising" collage in particular. As the name suggests, the work is dedicated to the life and art of the prominent Mexican artist Frida Kahlo, whom Brayden Bugazzi has always been fascinated by. "Frida Rising" is a 48×76 collage made of numerous pieces of magazines and books about Frida's life, which were glued onto the abstract painted background. But what makes this artwork unique is that the artist also attached some jewelry and flowers cut out of wood right to the canvas. Besides, "Frida Rising" was presented in a unique custom-made frame decorated by Brayden Bugazzi with textured application and woodworking, which turned it into a beautiful piece of art by itself. The result is truly impressive!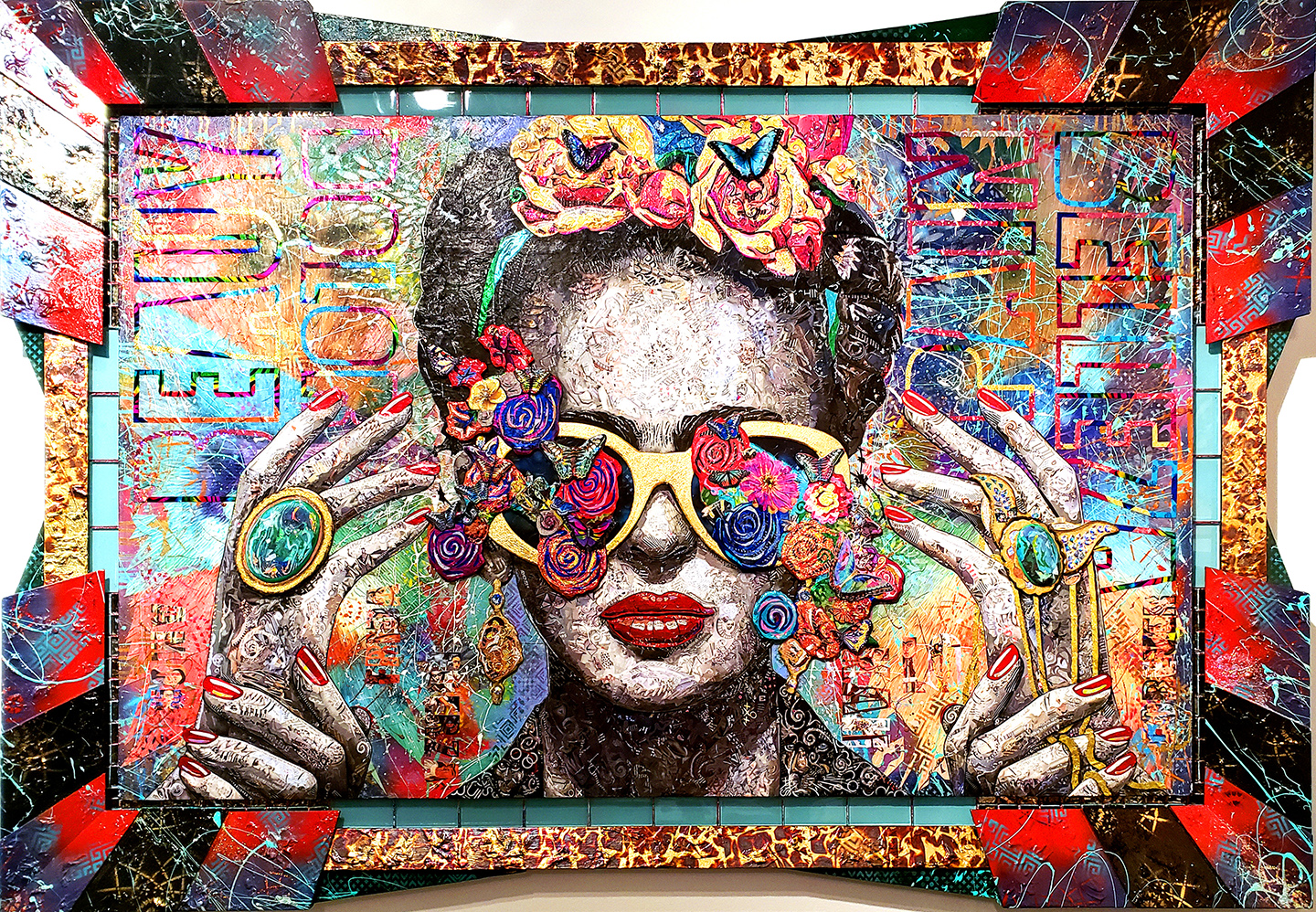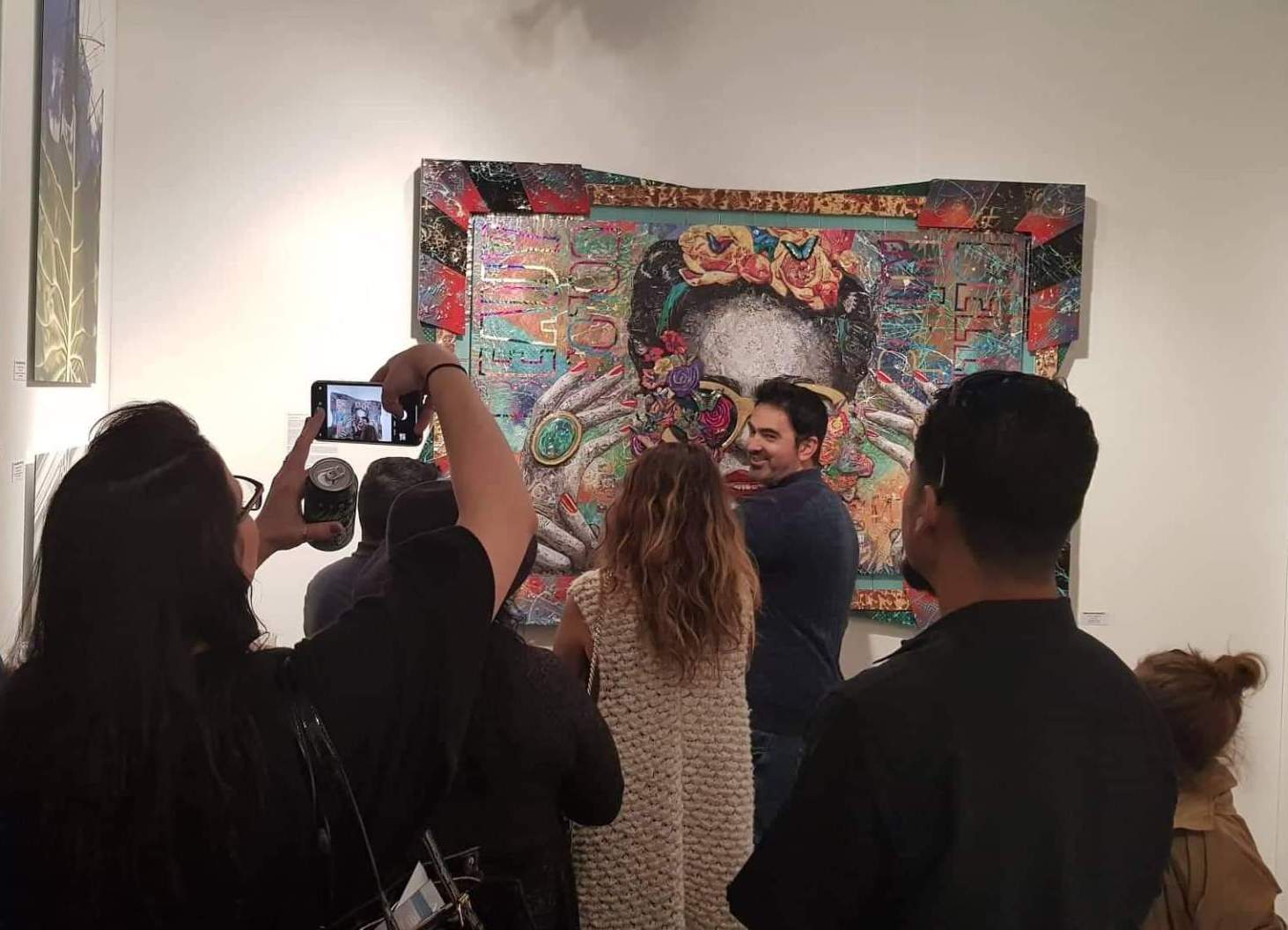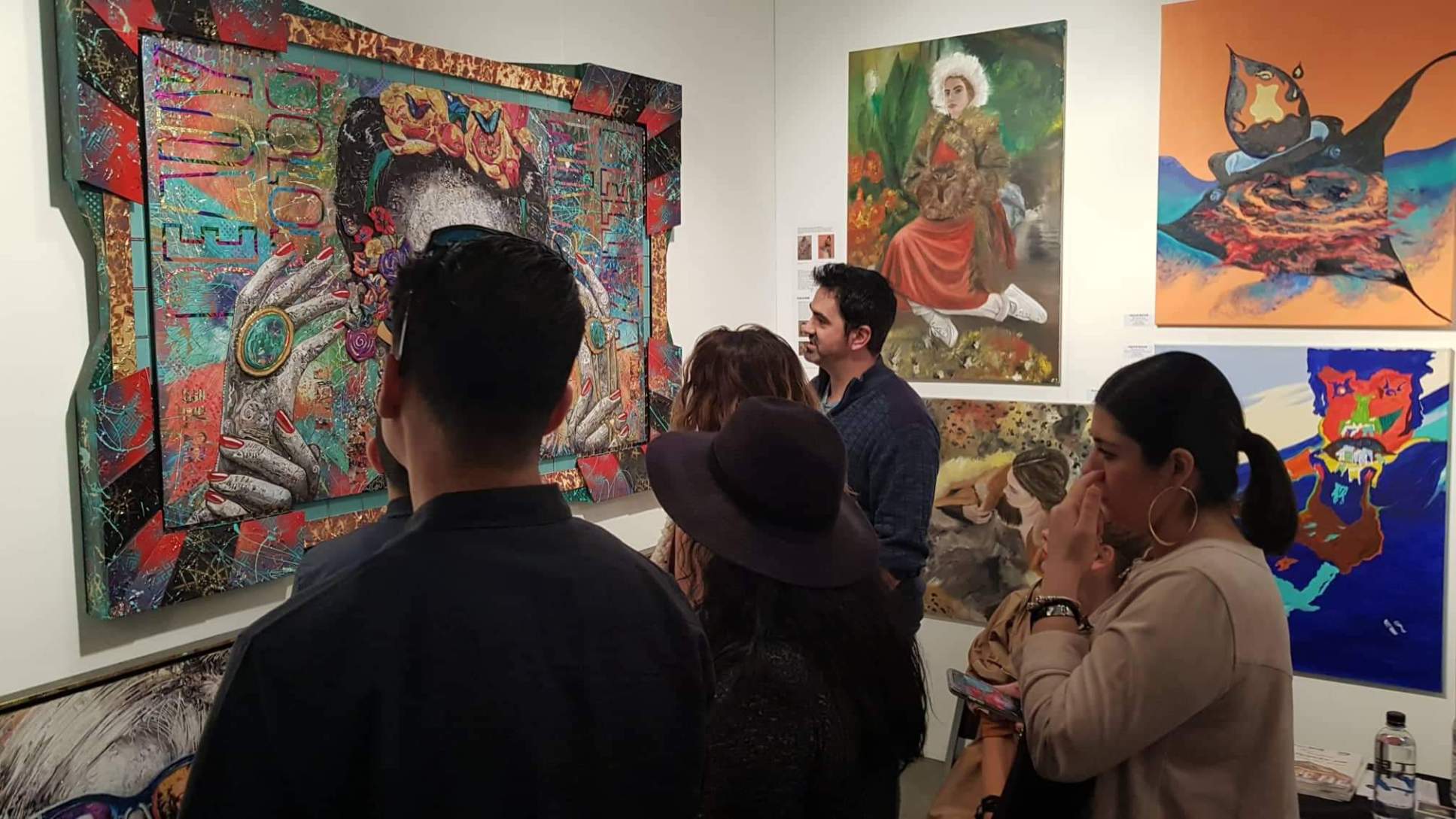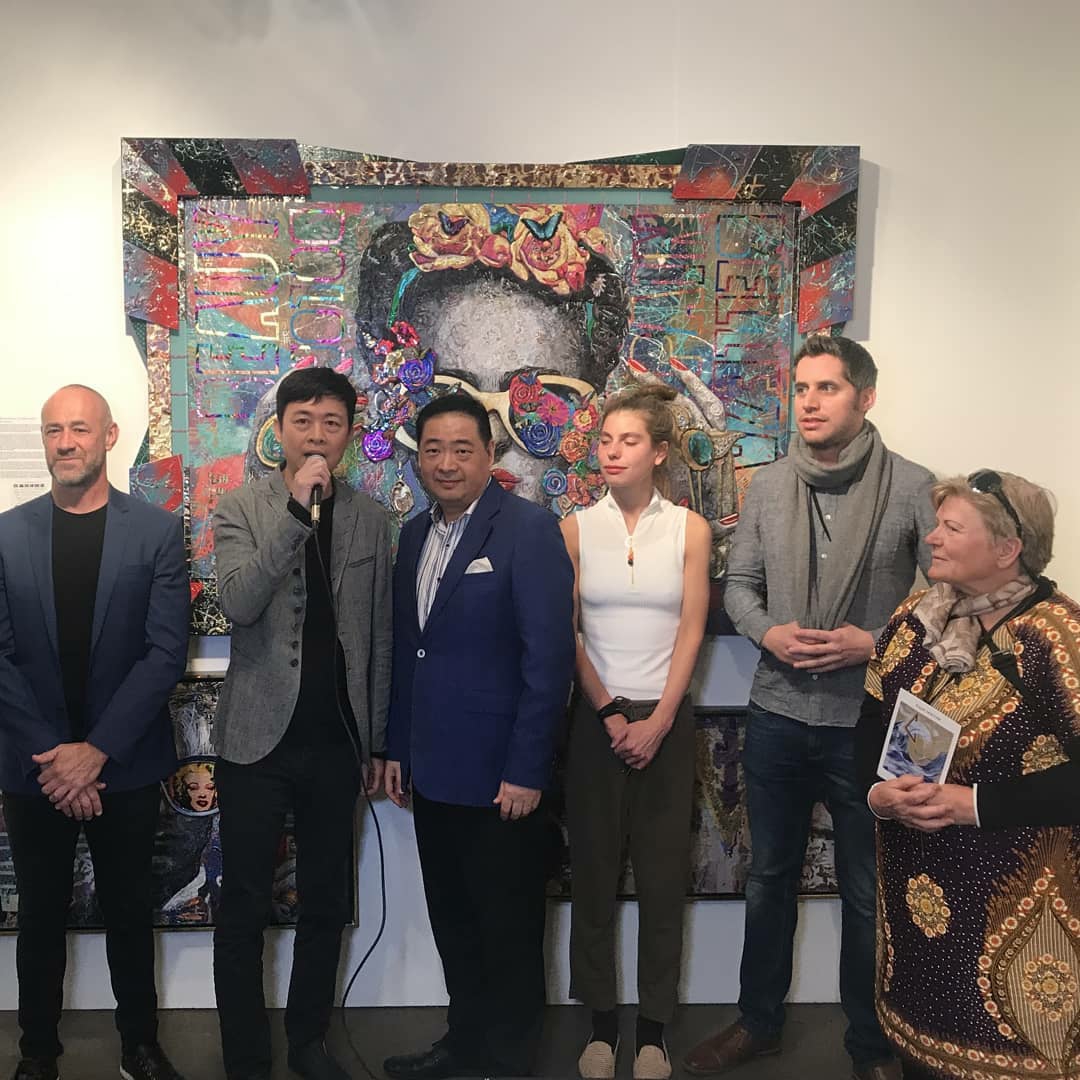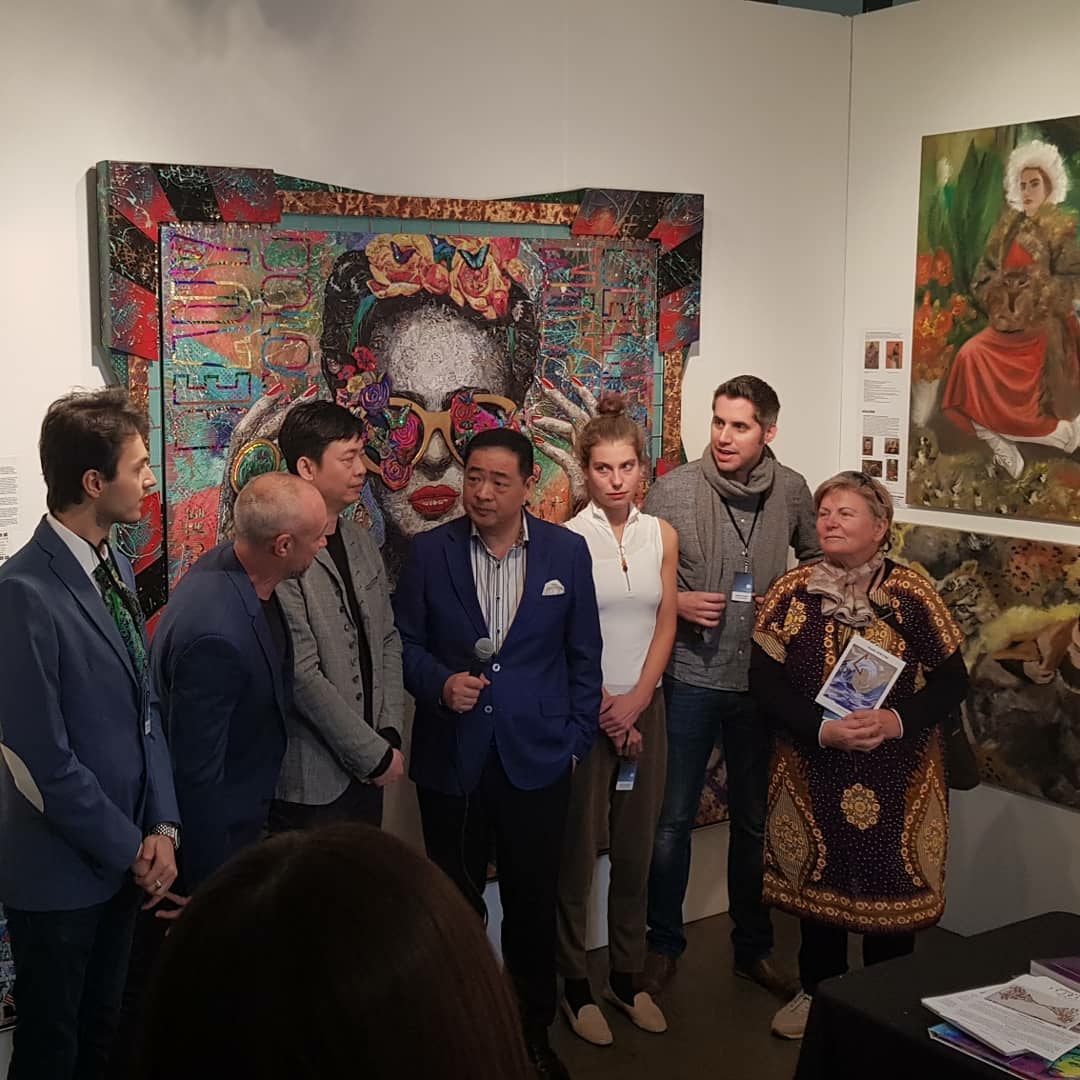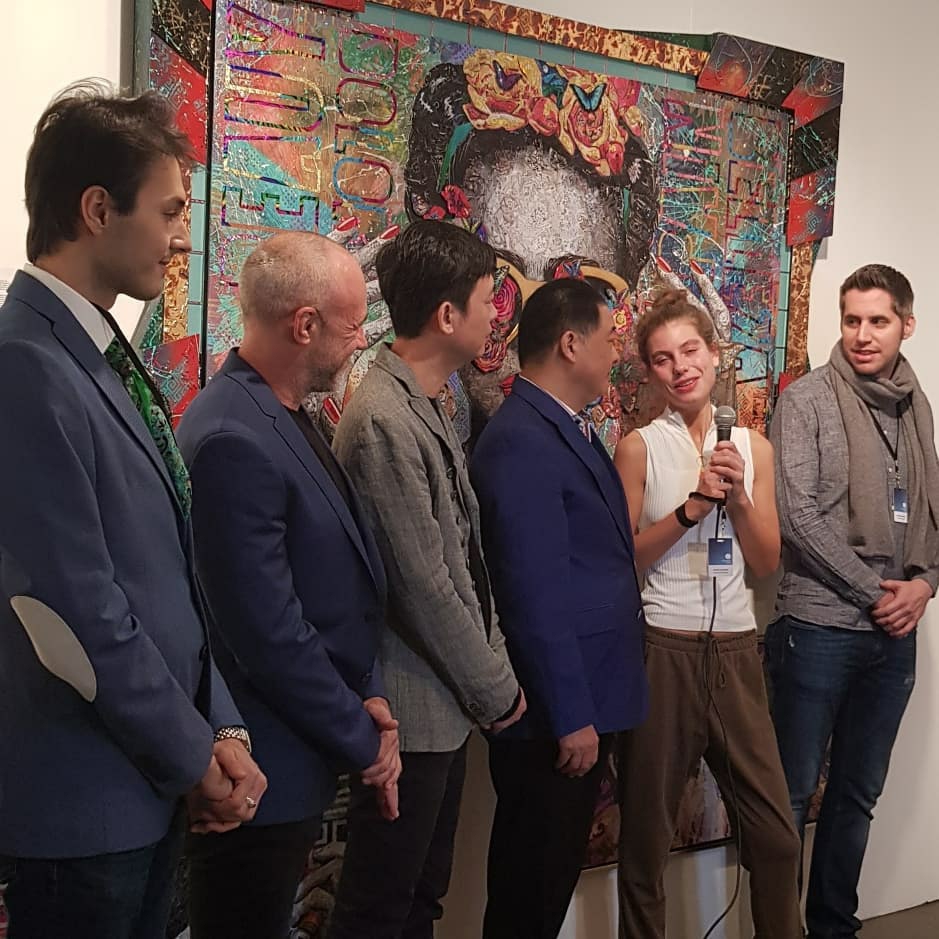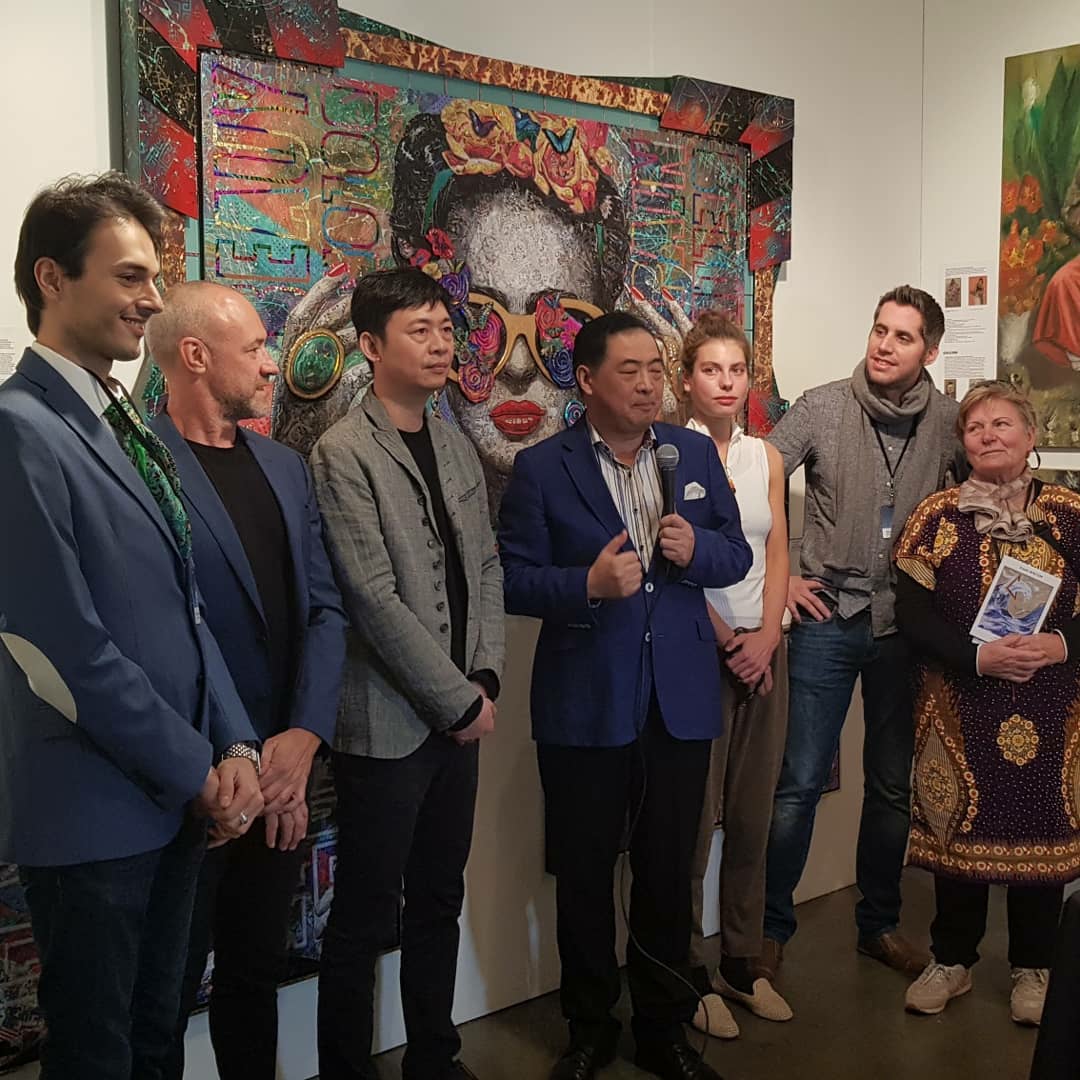 Overall, the LA Art Show 2019 was a memorable show that brought together numerous paintings, sculptures, and other pieces of modern and contemporary art. It was also a very important event for Brayden Bugazzi whose highly intricate works were appreciated by art business professionals and general visitors alike. At Fine Art Shippers, we wish this talented artist much success and all the best for his new shows and exhibitions!