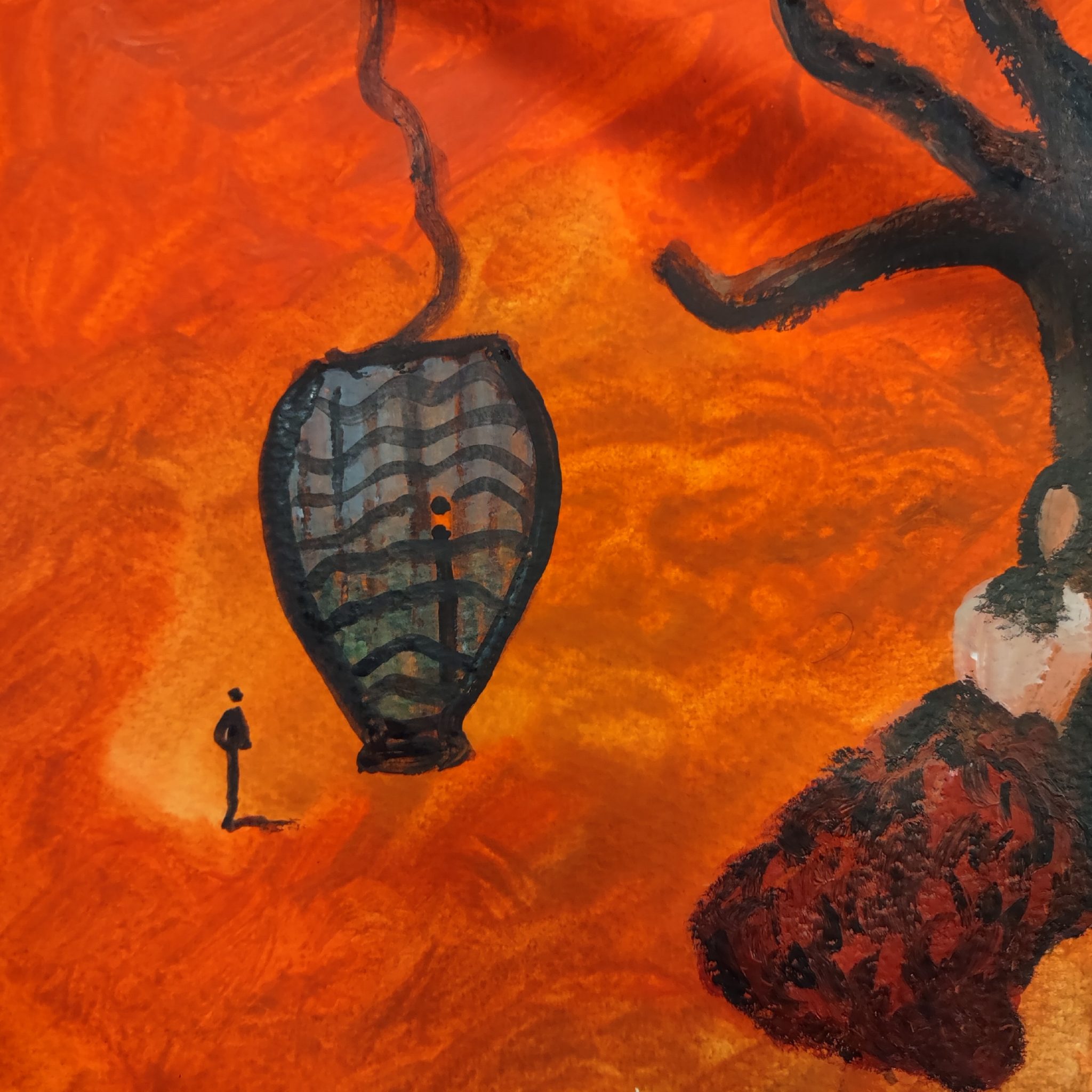 Frank Chinea Inguanzo is a Cuban-American artist based in Miami. You can find references to expressionism and surrealism in his art, but he prefers not to draw parallels. Self-taught, he is just doing what he is meant to do. In an interview with Fine Art Shippers, he shared about his artistic journey, his childhood fears of nuclear war, and the spontaneity of the creative process.
Artist Talk: Frank Chinea Inguanzo on "Human Antennas"
I know you never studied art. Can you tell us about your journey? When did you realize yourself as an artist?
Frank Chinea Inguanzo: In 1997, I took over a gallery from a friend. Despite having no prior experience, I found myself handling PR and organizing shows for the gallery. One day, while an artist was painting at my house, I impulsively decided to try my hand at creating my own art. To my surprise, it became a turning point in my life.
During a curator's visit to review the artist's artwork, she came across my painting and mistakenly assumed it was the artist's creation. I clarified that it was my own work, intending to show her the artist's pieces, but she insisted on exhibiting mine. Soon after, I showcased my first artwork at the gallery, and it received local recognition and was featured in newspapers. From that moment onward, painting became an integral part of my life.
Gradually my works started gaining traction, and I connected with a few loyal collectors. So far, I have produced around 800 artworks, including oil paintings, pastels, and watercolors, which are my newfound love, a medium that I began to explore recently. I'm seventy now. I still possess a wealth of artistic inspiration within me, and I keep going, keep painting.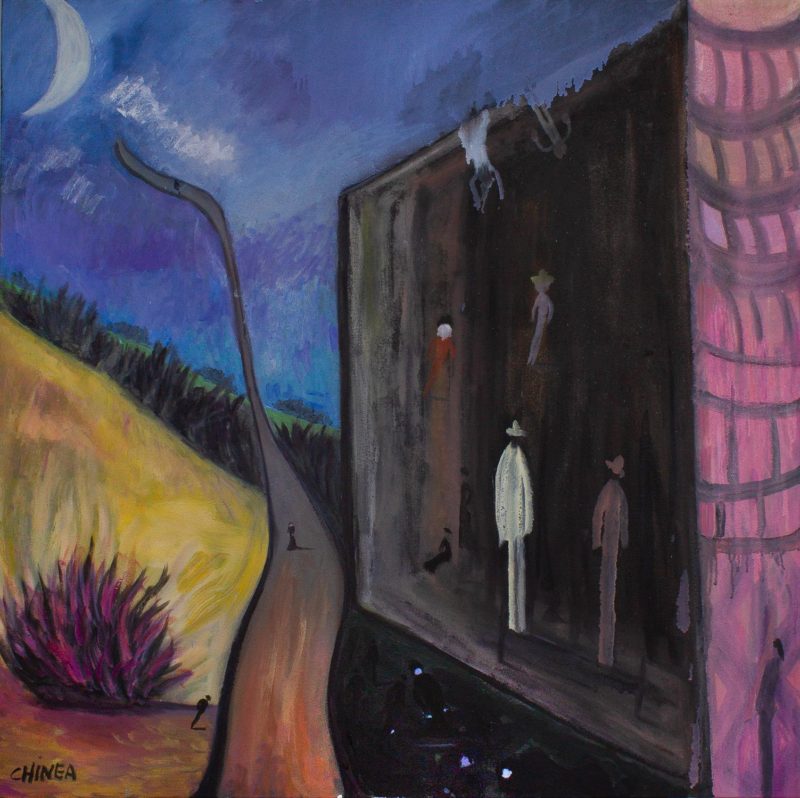 How has your immigrant experience influenced your personality and your art?
As a kid, I used to live on a farm in Cuba with my parents and sister. When we arrived in the United States, I was ten years old. I was assigned to third grade without knowing a word of English. During that time, there was a widespread fear of a potential Russian atomic attack, and at school, we were taught how to take cover under our desks–as if that could protect us from an atomic bomb.
Reflecting on this experience now, I realize how it may have traumatized many children, including myself. I recently shared this memory with a lady, and to my surprise, she said that she also had the same fear in her childhood years. It's a theme I want to capture in a painting, a large-scale mural.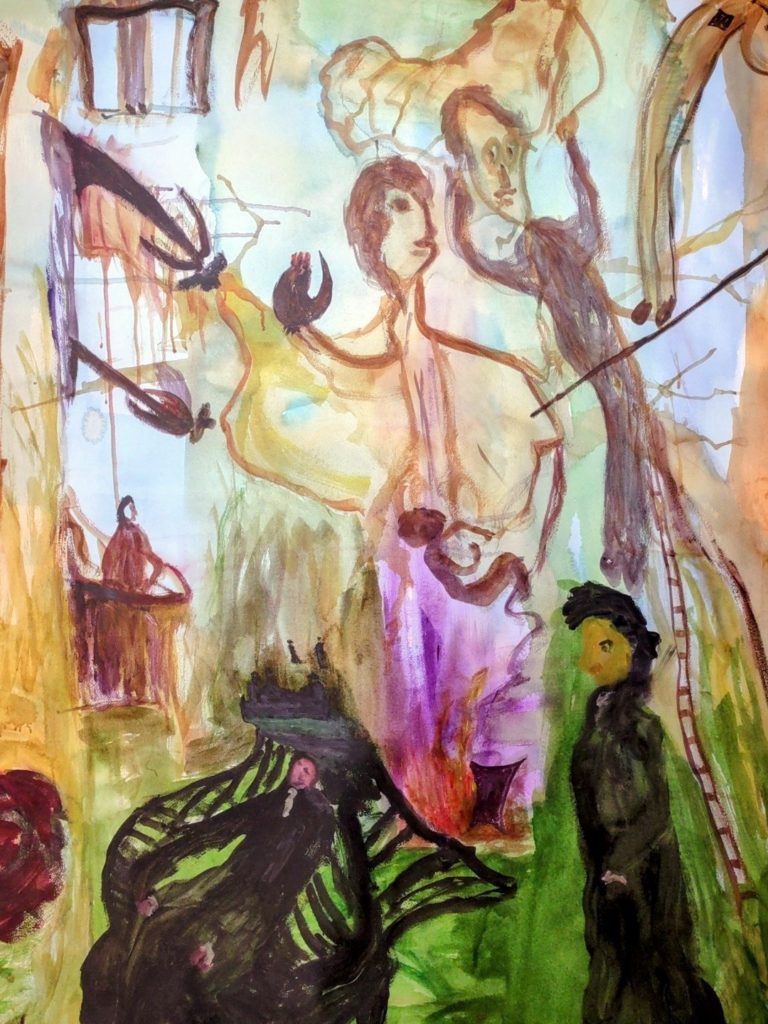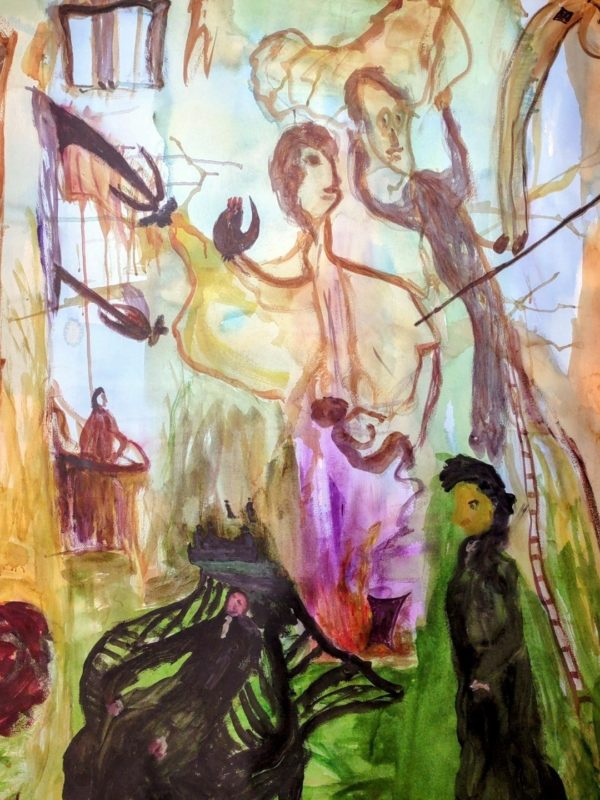 You mentioned that you have been exploring watercolors recently. Can you elaborate more about your technique?
In my work, I avoid flat surfaces and try to create a dynamic effect. I often use the impasto technique, even with watercolors. I intentionally apply watercolors in a manner that gives them the appearance of texture and depth similar to that of oil paints. I have been amazed by the results; my latest watercolor pieces have turned out exceptionally well. I'm finding that working with watercolors is also benefiting my oil paintings.
Your art is a reflection of your inner world. Could you describe your creative process? Do you usually start with a specific image in mind and then develop it on canvas, or is it more spontaneous?
That's a great question, and you know what? I don't have an answer. I never know when I'm going to paint. I think everything I do is sort of an accident, and most artists experience a lot of accidents in their work. I love this unexpectedness. Essentially, art is spontaneous, and that's the beauty of it, both in the process and the result.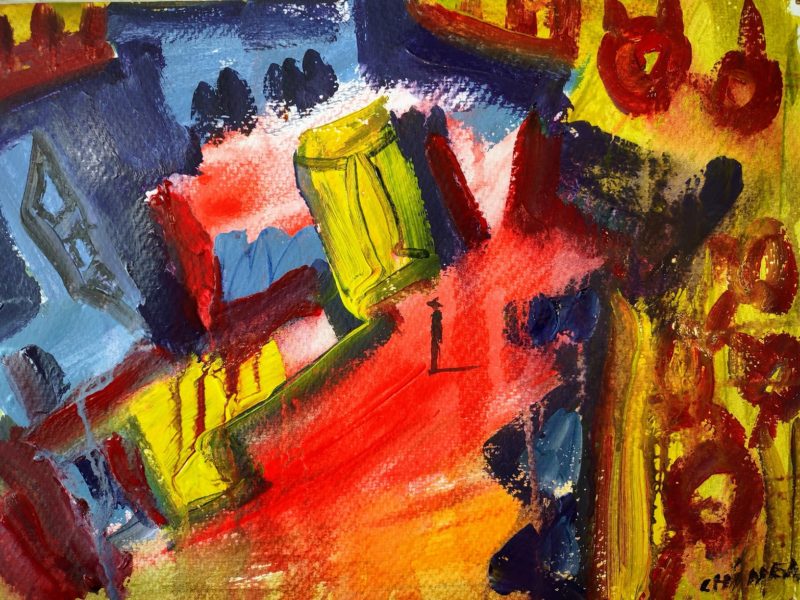 Interview by Inna Logunova
Photo courtesy of Frank Chinea Inguanzo