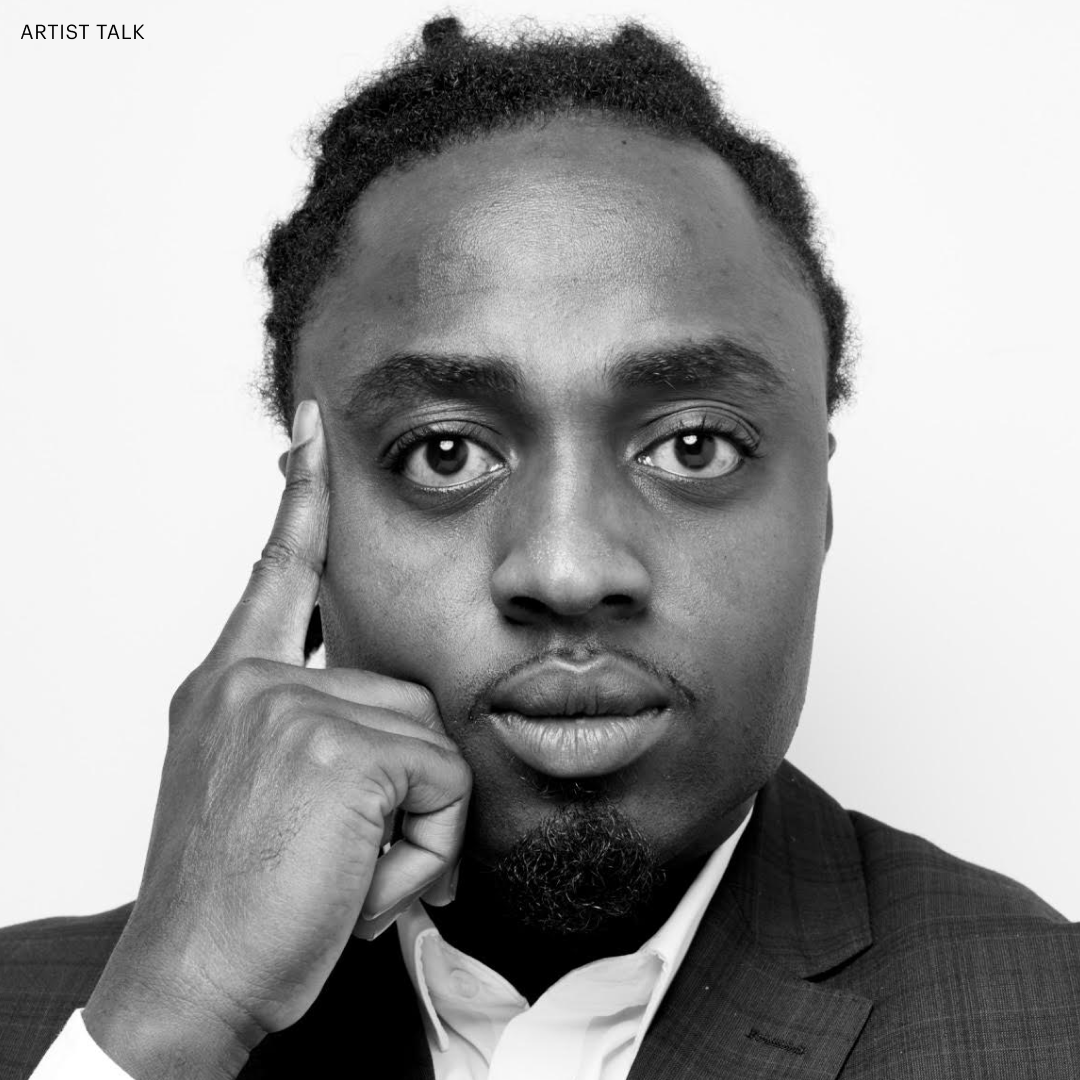 Ferguson Amo is a Ghana-born, New York-based emerging artist who explores contemporary African identity within the diaspora. Fine Art Shippers spoke with the artist about what it feels like to belong to several cultures and navigate multiple identities.
Artist Talk: Ferguson Amo on Dual Identity and Belonging
Please tell us briefly about your background. When did you come to New York from Ghana and what motivated you?
Ferguson Amo: I was born in Koforidua, in the Eastern Region of Ghana. I moved to the United States in 2005 with my mom, and my sisters joined us later in Philadelphia, where we first settled. My dad had been in the U.S. since I was two.
I went to college in New York City. While I've always had a passion for art, I initially studied accounting and took a minor in digital art. I quickly realized accounting was not for me. One of my professors noticed my love for art and suggested I attend art school. Taking his advice, I decided to give it a shot and ended up at the School of Visual Arts. This decision was very unexpected for my parents.
What is your preferred medium?
I began with pen on paper. Initially, I was doing hyperrealistic images achieved through layers upon layers of scribbles. As I shifted to oil on canvas, my approach evolved to emphasize strokes and movement.
You have a lot of portraits in your portfolio. Why are you interested in depicting people?
I've always found people incredibly fascinating. Many of the people in my portraits are part of the African diaspora, including friends and family who share stories similar to mine. Our identities aren't static—they evolve as we move through different stages in life. My journey started in Ghana, led me to Philadelphia, and eventually brought me to New York. I constantly change, but I maintain connections to my cultural origins, and this experience has shaped my dual identity. This duality is common among people from the diaspora as we often find ourselves living between cultures. In my art, I try to capture the dynamic and multifaceted nature of identity. Some of my portraits may appear unfinished or ambiguous, and this is a deliberate choice for me.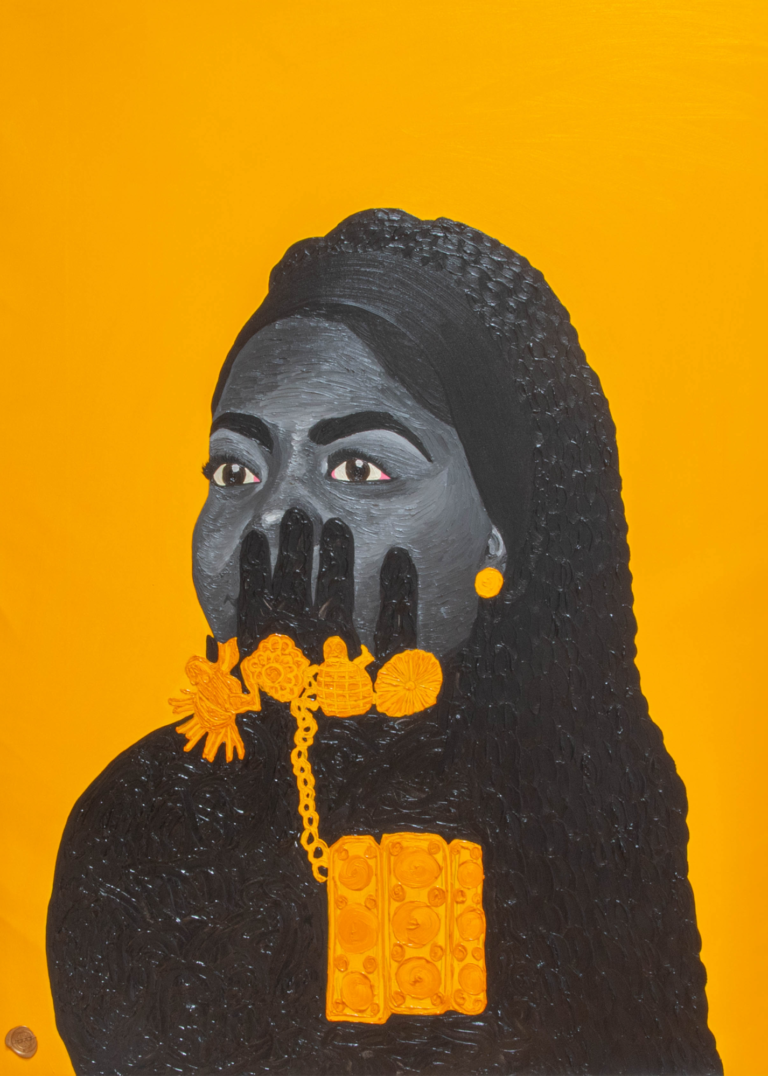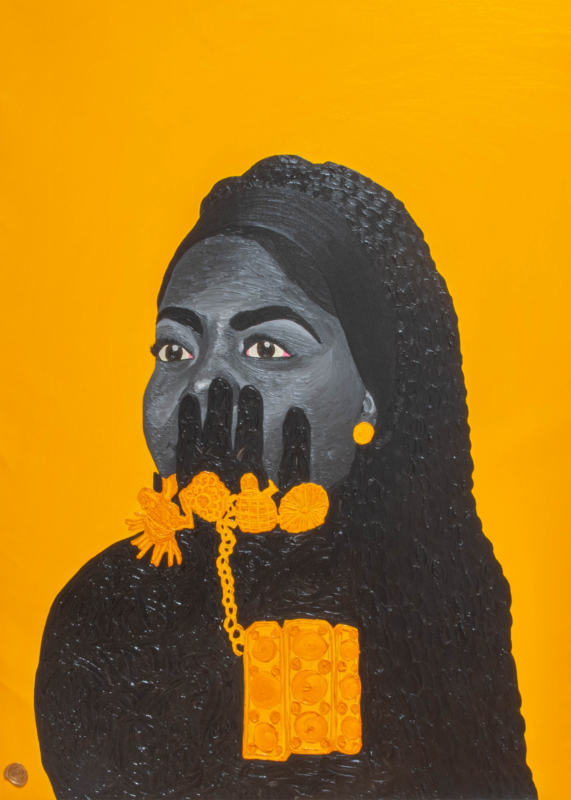 How has living and working in New York influenced your perceptions of African identity?
I often think about where I truly belong. I live in the U.S., but it doesn't always feel like home. When I go back to where I was born, people say I act very American, and I forget some of my old language. It's like I'm caught in the middle, not fully fitting in anywhere. I recently went to Ghana and felt both at home and like a visitor. I'm used to New York's busy life, so Ghana's calm feels both nice and a bit slow to me. When I return to the U.S., I'm torn between wanting to relax and needing to stay busy. It's a constant inner conflict, trying to strike a balance and define my identity. I can't anchor myself to just one place; it's about existing and continually discovering who I am.
What are your sources of visual inspiration?
I have a deep passion for photography, particularly fashion and light photography. I draw inspiration from artists like Wayne Thiebaud, Matthew Wong, Amoako Boafo, and others whose techniques I find interesting, whether it's the use of impasto or a focus on movement. In my pieces, I use vivid colors and dramatic lighting to capture the viewer's attention. Although it's hard to tell a story with a single figure, I try to guide the viewer in a certain direction and allow them to explore further. The brushwork, bright lights, colors, layers, and texture — all these elements give depth to my portraits.
Marketing is one of the challenges contemporary artists face. How do you market yourself? What is your approach?
The art world is very competitive, so I always think strategically. First, a consistent narrative and visual style are very important for an artist. This helps create a connection with people, and when they see my art, they recognize it as distinctly mine. I also invest effort in building a community and forging relationships. It's often through these connections that opportunities present themselves for showcasing one's work in group shows, art fairs, and galleries. This way, I've participated in several group exhibitions.
I'm considering collaborating with an advisor or dealer, but I'm cautious about introducing my pieces to auctions so early in my career. It seems more appropriate to do so after accumulating significant solo and museum exhibitions. It makes sense to first build a reputation through solo and museum exhibitions. But it's also true that a successful auction can propel your career and result in more exhibitions. So it's always a balance.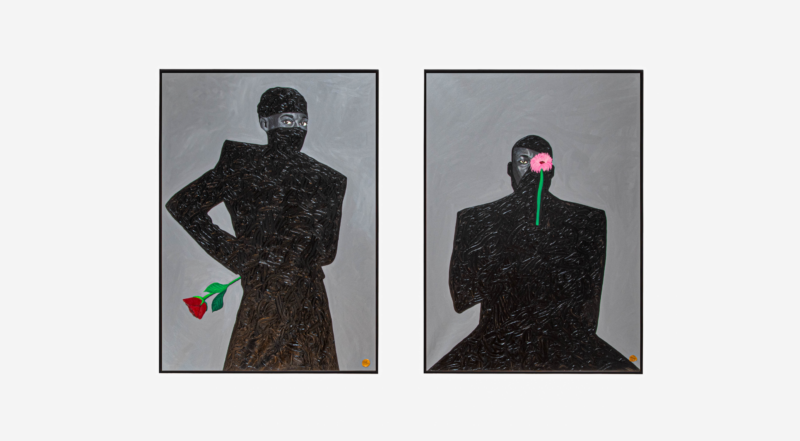 Interview by Inna Logunova
Photo courtesy of Ferguson Amo