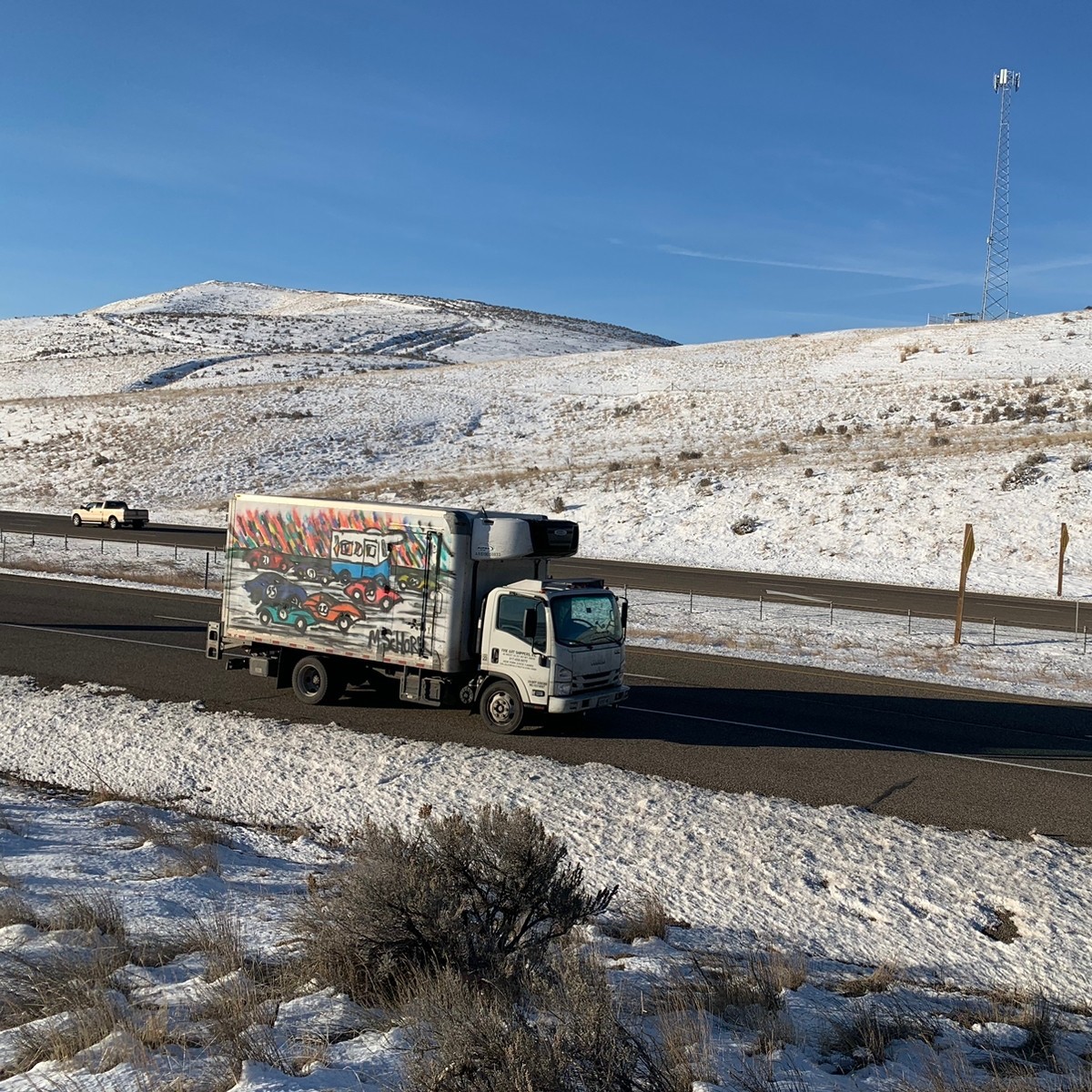 Fine Art Shippers is known for its quick and efficient art shipping services. We use secure trucks designed specifically for the transportation of fine art and antiques. But did you know that some of our trucks have artwork not just inside them, but also on the outside? Not so long ago, Fine Art Shippers gained a new piece of art. One of our long-distance trucks was painted by none other than Mitchell Schorr, a famous NYC-based mural artist. He also painted one of our vans several years ago, so now we have two amazing moving artworks by this talented artist. 
Art Trucks Painted by Mitchell Schorr Travel Across the US
Mitchell Schorr is a world-renowned mural painter who lives and works in New York. Throughout his career, the artist has exhibited his work in over 150 venues across the globe. He is most well-known for a series of paintings called "Da Race." They can be found throughout New York: one of them was even featured in "New York, I Love You," a movie starring Ethan Hawke and Julie Christie. For Fine Art Shippers, it is a great pleasure to be part of Mitchell Schorr's artistic journey and have trucks featuring his iconic "Da Race" paintings.
A couple of years ago, Mitchell painted one of our art shuttle vans as a part of the "Da Race on Wheels" project. The colorful moving piece of art has since been traveling across the country delivering artworks to our clients. Last year, the acclaimed artist collaborated with Fine Art Shippers once again — now his artwork can also be seen on one of our long-distance 16ft art trucks.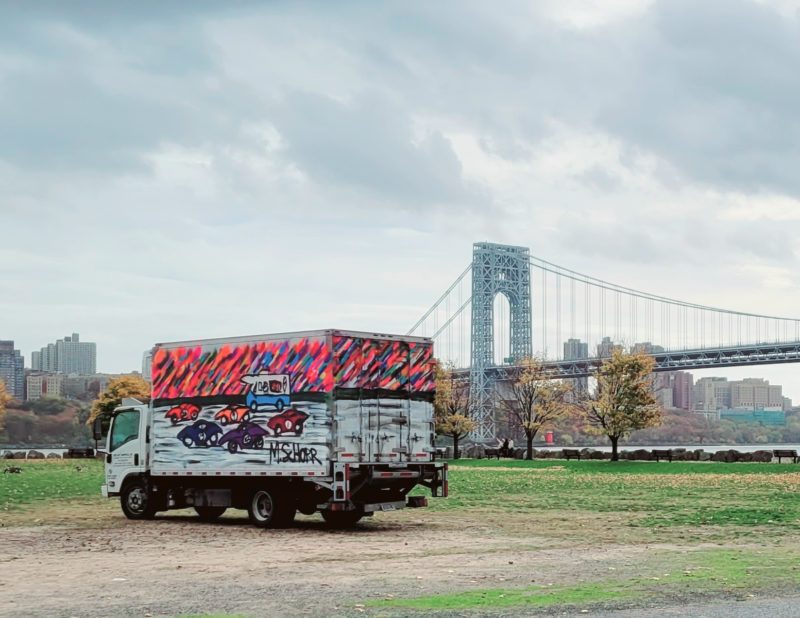 It is an honor to carry beautiful works of art by Mitchell Schorr everywhere we go. Fine Art Shippers' art trucks can be considered vessels for art in more senses than one: apart from being vehicles that carry artwork, they are also art objects themselves. Our art trucks regularly travel across the United States. Recently, one of them made a stop in Utah, which was featured in a local magazine called Utah Voyage.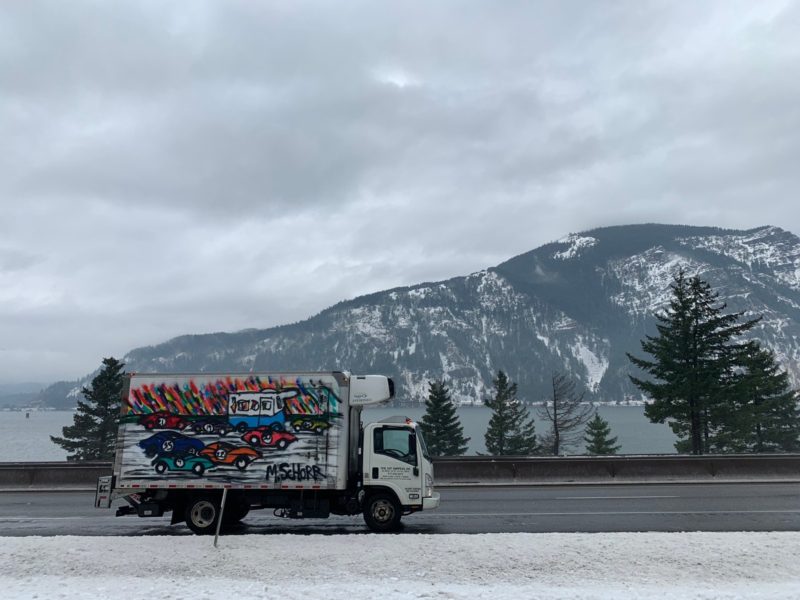 Fine Art Shippers is always ready to support contemporary art and the people behind it. We constantly work with artists, galleries, and fairs, doing our best to build bridges between artists and their audiences and bring art to as many places as possible. We sincerely thank Mitchell Schorr for allowing us to share his art with the entire country.