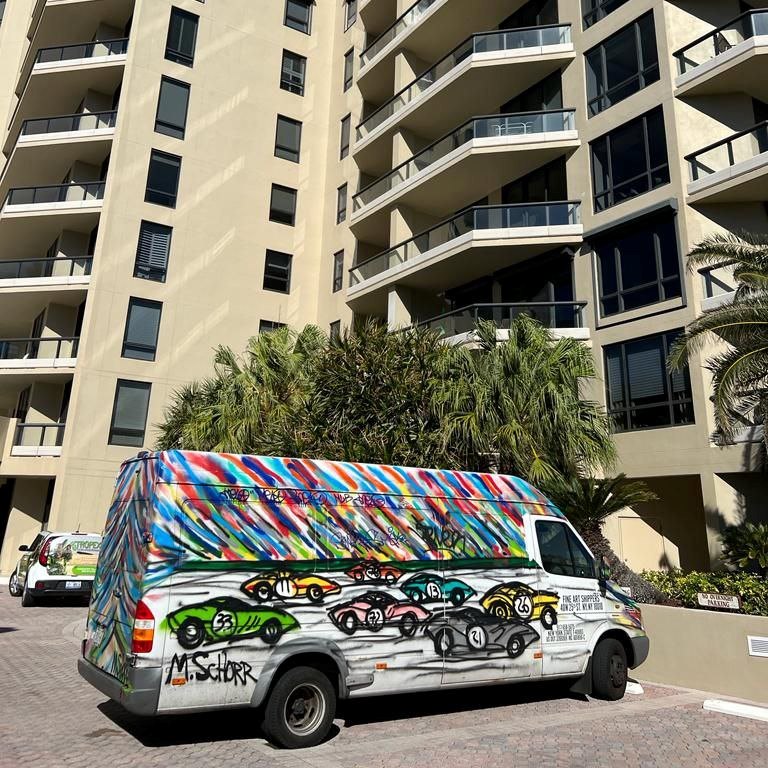 Fine Art Shippers' dedicated art shuttle is a safer alternative to moving companies that do not specialize in shipping fine art. Fine Art Shippers is an art logistics company known for its efficient art handling and art transportation services. With our headquarters in New York City, we regularly have art shuttles going to various cities in the US. You will be pleasantly surprised by the scope of our services. Good news — the West Coast of Florida is on the list of areas we visit regularly. You will find our services useful whether you live in Florida or need your artwork to be delivered there.
Art Shuttle Services to the West Coast of Florida
What better place to build striking luxurious mansions than among the breathtaking beaches and picturesque nature of Florida's West Coast? Apart from gorgeous scenery, it also happens to have an impressive art life. For instance, Naples, a city in Southwest Florida, situated between Miami and Fort Myers, has an entire Art District bursting with museums, galleries, and art studios. Southwest Florida has even been chosen as the most important spot for the art market in the US twice. Since the 1960s, Naples has been a hub of art, attracting famous artists and art collectors from different places in the US. Fine Art Shippers is really happy to provide art shipping services to this artistic city.
The West Coast of Florida is a destination that Fine Art Shippers is very familiar with. Since art shuttle services are in high demand in this area, we visit the West Coast of Florida every three weeks. We make stops in a large number of cities, such as Bonita Springs, Naples, Tampa, Fort Myers, St. Petersburg, Sarasota, and many more. Our art shuttles are quite flexible with their schedule, which means we can add stops even in cities we do not usually go to. All you need to do is to contact us in advance so that we have time to plan our route.
Fine Art Shippers offers art shuttle services to and from the cities of Florida's West Coast. If you need your art and antiques delivered from New York to Florida or vice versa, this is your best option. Your artwork will be safely packed and swiftly transported by our team of professional art handlers. Shipping fragile and valuable items is an art form in itself, and we pride ourselves on mastering it.
For more information on the schedule, call us at (917) 658-5075 — we will be more than happy to assist you.