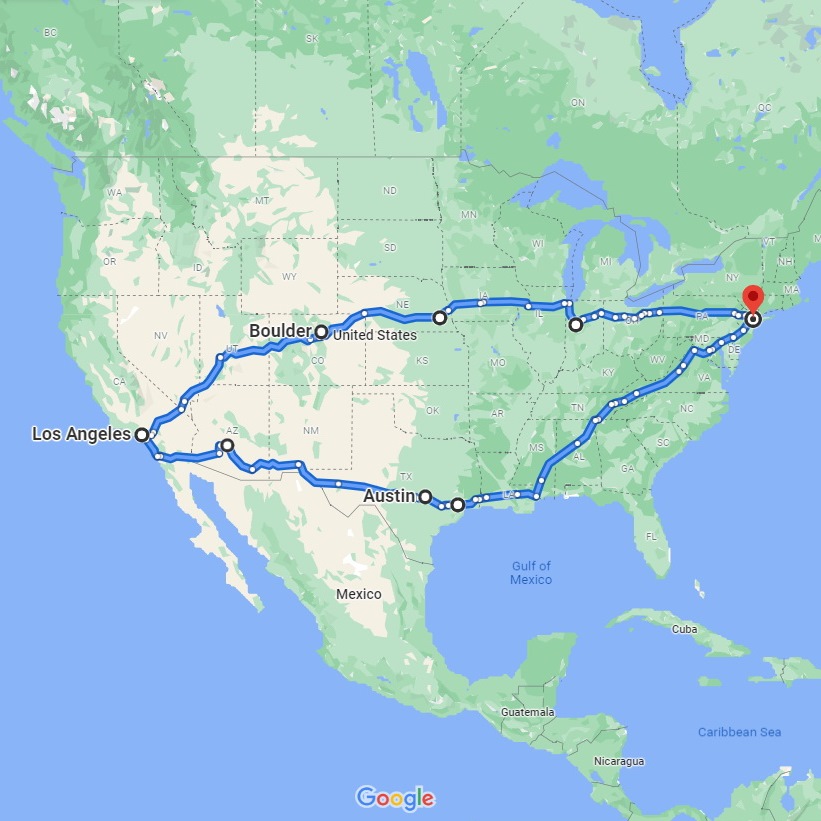 Fine Art Shippers is delighted to announce that our next art shuttle New York – Los Angeles will leave the Big Apple on September 20, 2021. We are going to visit many cities en route, including Lafayette, Boulder, Los Angeles, Phoenix, and Houston. Since the art shuttle will cover many states of the US, make sure not to miss the chance to ship fine art or other valuables quickly and cost-effectively. Now let's have a closer look at the upcoming shuttle route.
Art Shuttle New York – Los Angeles Is Scheduled for September 20
The art truck will leave New York City on September 20 and will first head straight to Lafayette, Indiana. From there, we will make our way to Boulder, Colorado, through Lincoln, Nebraska. If requested, we can make a stop in Denver, but you should contact our team beforehand so that we can make all the necessary arrangements.
California will be the next major destination of our East Coast – West Coast art shuttle. We are going to stay there for several days. Apart from Los Angeles, our team will visit Thousand Oaks, Inglewood, Calabasas, Vernon, and Carlsbad. Take notice that stops in San Diego and other California cities are also possible.
When the job in California is done, our truck will drive back to New York. On the way home, we will go through Arizona, where we will make stops in Phoenix and Tucson. We will also have stops in Austin and Houston, Texas.
Please note that the schedule of our art shuttle New York – Los Angeles is subject to change, so it is better that you contact our Operations Office at violamatias@fineartshippers.com in advance. You can also request a free shipping quote online. We look forward to working with you!