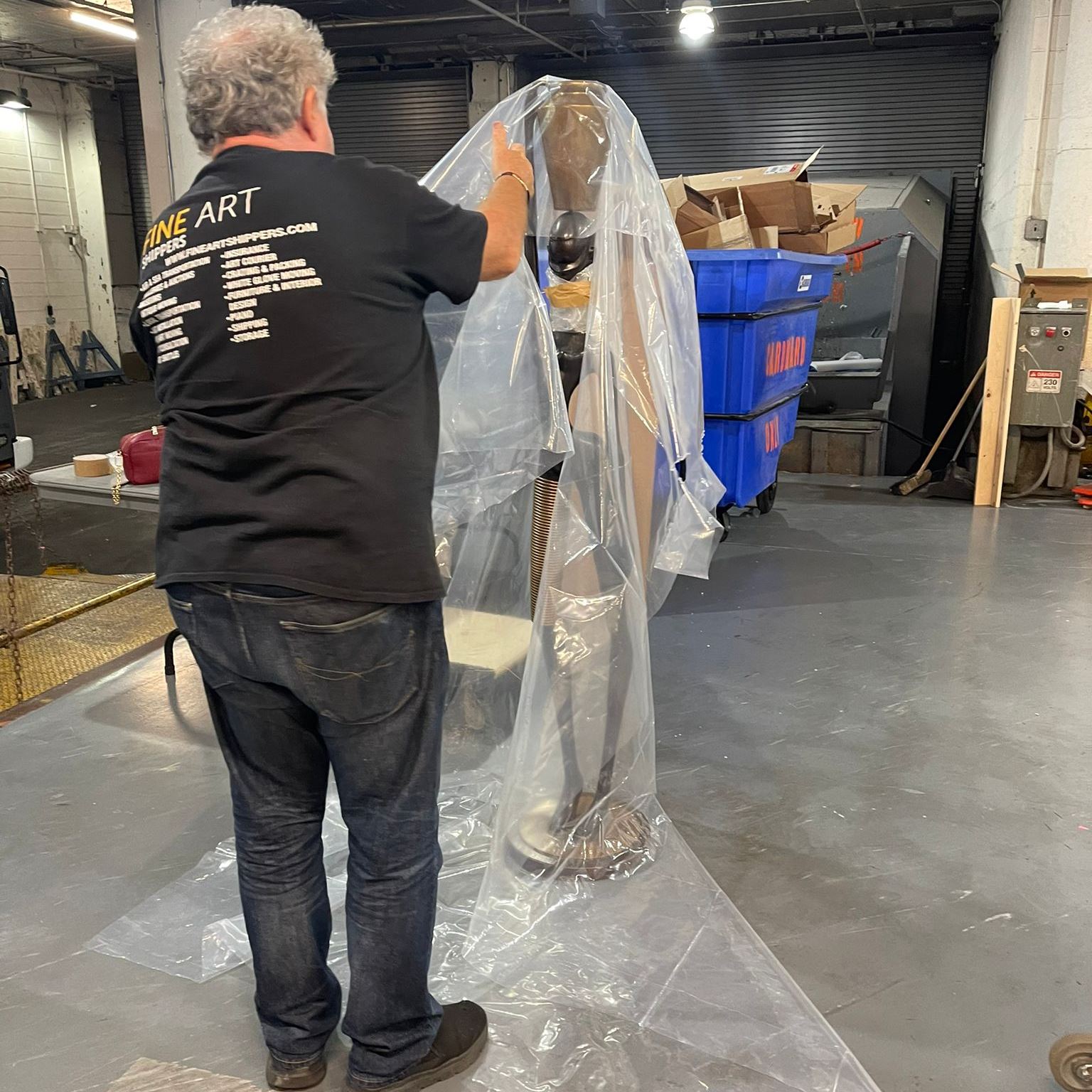 Fine Art Shippers, an NYC-based fine art logistics company, offers impeccable art shipping services from auction houses and art fairs across the United States and internationally. In New York City, there is always a high demand for our assistance. In particular, we often collect artworks from Sotheby's New York, one of today's biggest auctioneers. For instance, we recently packed this gorgeous bronze sculpture to prepare it for shipping to Illinois by one of our art shuttles. Fine Art Shippers is always happy to help collectors transport their newly acquired valuables anywhere in the world. Want to learn more about the services we provide? Keep reading!
Art Shipping Services from Sotheby's New York by Fine Art Shippers
Sotheby's is well known for its exquisite lots and carefully curated sales, meaning that items purchased at Sotheby's must only be handled by professional art shipping companies. At Fine Art Shippers, we are proud to offer a full spectrum of solutions any collector might ever need when getting art pieces delivered from auctions. Our team has over twenty-five years of experience and knows everything about high-value items and how to handle them.
Fine Art Shippers often collects artworks from Sotheby's New York and delivers them across the US by high-security art shuttles. Our vehicles are equipped with climate-control technology, which makes them perfectly suited for the transportation of delicate breakables, vintage items, and sensitive objects. We also have extensive experience shipping art and antiques overseas.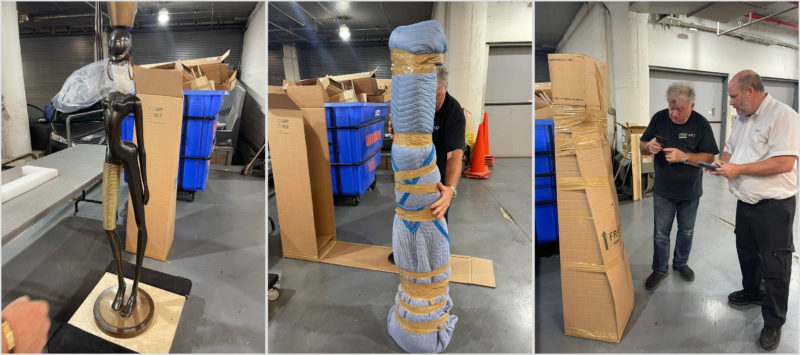 Our company values the safety of our clients' valuables above everything else. We offer comprehensive packing and crating services for all kinds of items to guarantee they stay protected during transit. For more peace of mind, Fine Art Shippers also provides insurance for artworks of any value so that you receive sufficient compensation.
Fine art storage is another essential service that our company offers. If you want to ensure that your artwork is safe while you are thinking of the perfect way to display it, placing it in our art storage facility is easily one of the most cost-efficient and reliable solutions out there.
Fine Art Shippers is happy to help collectors who buy artworks and antiques at Sotheby's New York. Contact us today to receive the highest quality art shipping services as soon as possible.