This year's edition of VOLTA Basel will officially open its doors tomorrow, on June 10. This prestigious international art fair, which is noted for being a "space for discovery," will bring together some of the best art galleries and contemporary artists from around the world. Thousands of paintings, sculptures, mixed media works, and other art pieces will be presented to the public at the newest cultural hub located in the former COOP distribution center at Elsässerstrasse 215, Basel. The art highlights of the upcoming VOLTA Basel include:
"Anonimato (cubes)" (2019) by Fausto Amundarain
Work by the Caracas-based artist and designer Fausto Amundarain, who is known for the repetition of visual graphics accumulated in multiple layers of various materials (silk screen, aluminum, acrylic paint, paper, etc.) forming a saturated art collage. Presented by Cerquone Projects (Caracas, Venezuela).
"Flowers with Roots Elegy" (2019) by Valerie Hegarty
Work by the Brooklyn-based artist Valerie Hegarty, who creates illusionistic wall sculptures and mixed media installations addressing the theme of vanitas. Presented by Burning In Water (New York, USA).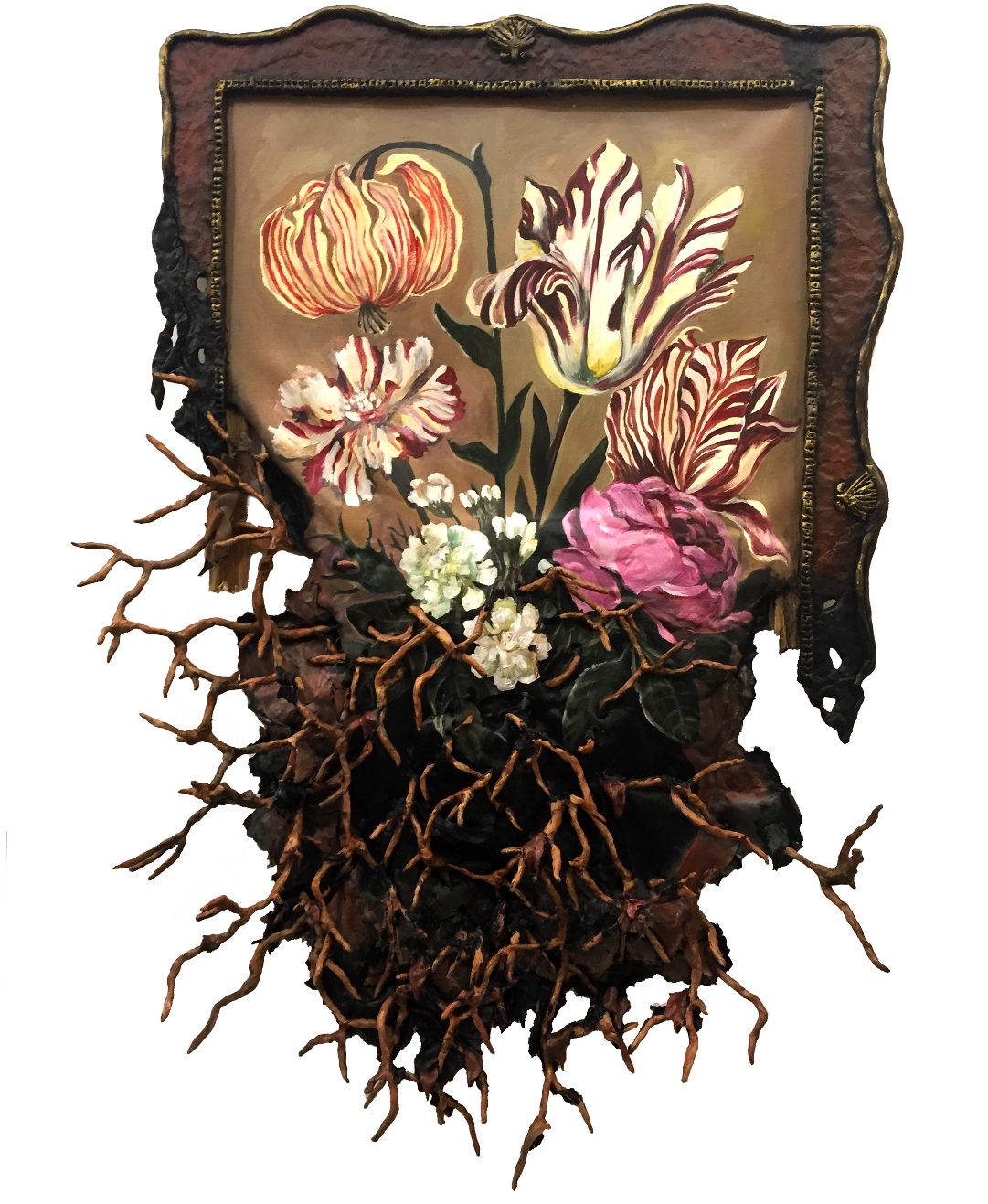 "NELLY'S" (2018) by Cristina BanBan
Work by the London-based artist Cristina BanBan, whose art highlights are distinguished by the depiction of large human bodies and individual's narratives. Presented by 1969 Gallery (New York, USA).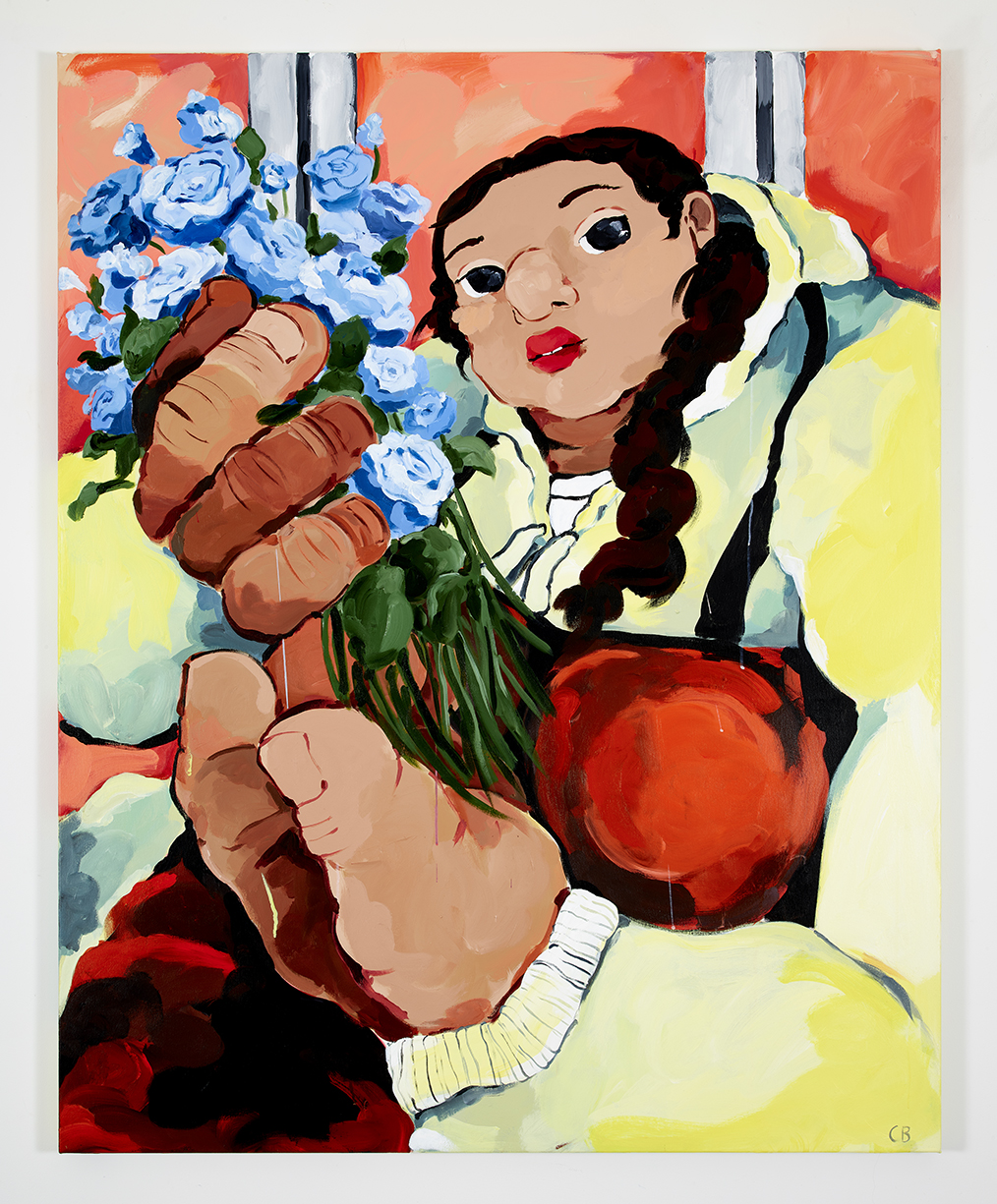 "Rude Awakening" (2019) by Ruprecht von Kaufmann
Work by the German artist Ruprecht von Kaufmann, who is best known for his three-dimensional paintings influenced by movies, music, literature, and memory. Presented by Galerie Thomas Fuchs (Stuttgart, Germany).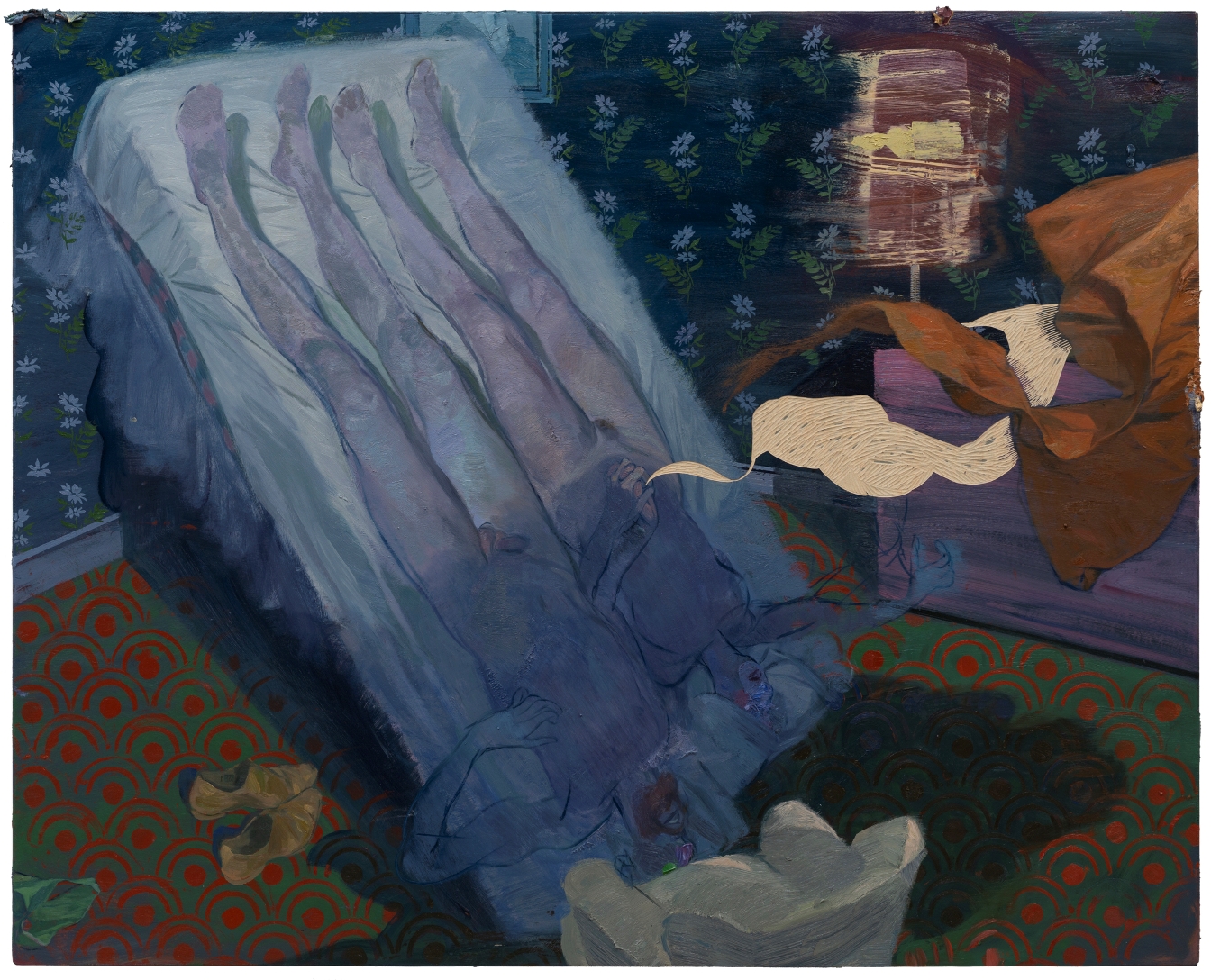 "Orchal" (2019) by Brian Eno
Work by the visual artist, producer, composer, musician, and pioneer of ambient music Brian Eno, noted for his eye-catching light boxes created using interwoven LEDs. Presented by Paul Stolper Gallery (London, UK).
These were only some of the art highlights to be presented at VOLTA Basel 2019 on June 10-15. If you have such an opportunity, make sure to visit this significant art event in Basel!
Photo courtesy of VOLTA and the represented galleries/voltashow.com