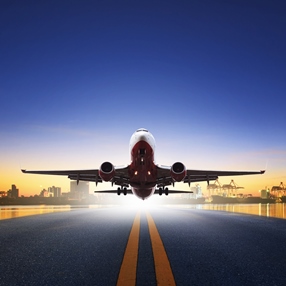 There are four major modes of transport used by freight companies throughout the world. The most common is land or road transportation when cargo is carried by using trucks, vans, or other standard vehicles. This method offers high effectiveness, flexible shipping solutions, and full-service door-to-door delivery, which makes it ideal for shipping fine art across the country. Another popular mode of transport is rail transportation, which is additionally considered the safest and most reliable one. However, if you need to ship your possessions overseas, these two methods are obviously not an option for you. In such a case, shipping freight can be done through sea or air transportation. It is needless to say that air freight shipping rates are higher as compared to those offered by other modes of transport, but this method of transportation is the fastest and most convenient in many situations.
Air freight shipping
Fine Art Shippers specializes in providing expert international air freight shipping services to various companies and private clients, with a focus on transporting fine art, antiques, and other valuables. However, our team is also proficient in shipping large, bulky, and heavy items of any type, including heavy equipment, furniture, and pianos.
Fine Art Shippers has well-established relationships with many airlines and reputable air cargo carriers, covering all major routes around the world. Besides, our warehouses are located in convenient proximity to John F. Kennedy International Airport, LaGuardia Airport, and Newark Liberty International Airport, which allows us to provide our clients with a vast network of shipping freight service choices and faster transit times. Besides, our air freight shipping rates are highly competitive and, what is no less important, completely transparent.
Air freight shipping rates
When it comes to air freight shipping rates, volume and weight are the key factors. Air carriers charge by either actual weight or dimensional weight, depending on the type of transported cargo. The actual weight is the weight of the item, rounded up to the next whole pound. It is usually used to calculate the rate of small shipments. As for the dimensional weight (or volumetric weight), it represents a pricing technique that uses an estimated weight calculated from the volume of the transported item (its length, width, and height). If the dimensional weight exceeds the actual weight of the cargo, it becomes the chargeable weight. Besides, it is worth noting that air freight shipping rates also depend on the intended destination. The longer the journey, the higher the cost.
Please call Fine Art Shippers to know air freight shipping rates calculated to your individual needs and requirements, or simply fill in the form on this website to get a free shipping quote today!