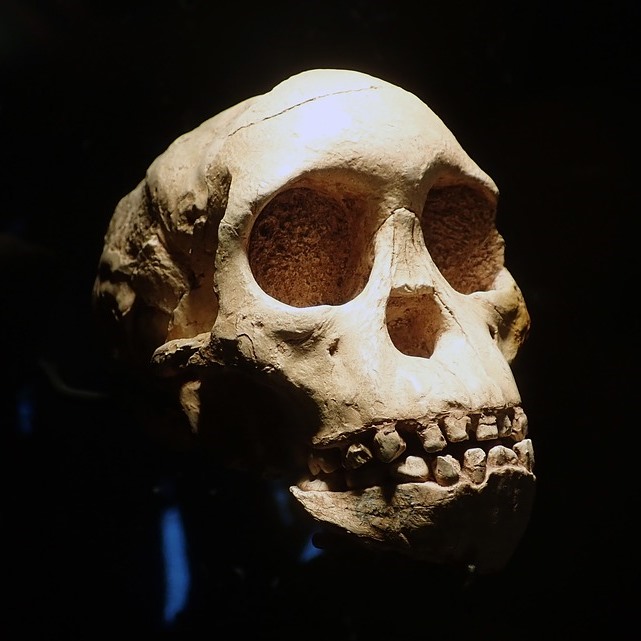 Being a discipline that studies the origin, development, and existence of man in different environments, anthropology is closely connected with humanity's heritage and history. Studying this subject can be extremely exciting and tough at the same time. But since it teaches us where we came from, it is a very crucial discipline.
Anthropology students gain knowledge in this subject through a wide variety of different resources, including books, databases, scientific articles, chronicles, etc. However, when it comes to self-learning, there is one more source of knowledge that is often being underestimated. This source is a museum. And, given the connection of this discipline with our heritage and history, visiting the right museums is, in fact, crucial for anthropology students.
If you are also studying anthropology, you've landed on the right page. In this article, we are going to tell you about the five best museums in the US that should definitely come of interest to students who major in this discipline. Let's dive in!
1. Harvard University Peabody Museum of Archaeology and Ethnology
This institution, located in Cambridge, Massachusetts, takes a deserved first place in our ranking of the must-visit US museums for anthropology students, and there are quite a few reasons for that.
First of all, the Peabody Museum was founded in 1866, making it one of the world's oldest institutions devoted to ethnology and archaeology. Secondly, this institution is perfect for students seeking to gain more knowledge. It boasts various exciting programs and one of the nation's best collections of artifacts connected to human cultural history. And it is very public-friendly, meaning that its doors are open to anyone interested in visiting the museum.
All these benefits make the Peabody Museum a place worth visiting. So, even if you are busy or reside in a different place, be sure to put this institution on your must-visit list. After all, you can always use an essay writing service and ask a professional essay writer to "help me with my essay" and get plenty of free time for self-learning. Give it a try!
2. Haffenreffer Museum of Anthropology
Another great place worth paying a visit to is this private museum founded by Rudolf Haffenreffer in 1955. The museum belongs to Brown University and is also recognized as one of the best institutions for studying the history of humanity.
At this point, the Haffenreffer Museum has a huge permanent collection. The museum lets you take a look at over 150,000 archaeological, ethnographic, and anthropological artifacts from all across the world. So, this is one more place to visit if you are studying anthropology.
3. Arizona State Museum
The next institution on our ranking is located in Tucson, Arizona. It should also come to the liking of anthropology students, as well as everyone else interested in this subject.
This museum is located at the University of Arizona. It was founded in 1893, which means it is also one of the oldest institutions you can visit in the US. Like other options on our list, the Arizona State Museum has plenty of benefits to offer its visitors. It also has a fine collection of objects that can tell you about different stages of human history. Also, it will be especially interesting to everyone interested in studying the anthropological history of the Southwest region, in particular.
Best part? This museum welcomes all visitors, and the tickets are very affordable – it's only $5 for adults and free for children.
4. University of Pennsylvania Museum of Archaeology and Anthropology
If you ever happen to be in Philadelphia, Pennsylvania, be sure to carve out some time to visit the University of Pennsylvania Museum because it will definitely have something to surprise you with.
This place may not be the oldest or the largest by scale in the world, but it is known for its premier collection of archaeology and anthropology artifacts from different stages in our history. One of its most famous objects is a 15-ton Egyptian sphinx. But be sure that there is much more for you to see.
The tickets are also affordable and will cost you around $5-15 per visit. And the biggest benefit is a large number of different activities going on here regularly, from summer camps to world culture days, and much more.
5. University of New Mexico Maxwell Museum of Anthropology
The last on our ranking of the best museums for anthropology students is the Maxwell Museum of Anthropology located in Albuquerque, New Mexico, which belongs to the University of New Mexico.
Though it takes fifth place on our list, this institution has lots to offer to anthropology lovers. It is best known for its fine collection of objects related to the history of the American southwest. Also, this place is known for a variety of hands-on educational activities and informal lectures offered to the public by the museum's staff.
What is more, the Maxwell Museum is free to enter for anyone who wants to learn more about humanity's history. So, this is one more must-visit location!
The Bottom Line
Being such an important and massive discipline, there is no wonder why anthropology serves as a very common focus for many educational facilities such as museums. There are dozens of museums devoted to this subject in the US alone, and now you know about the top five of them.
So, be sure to visit these places when you get a chance!