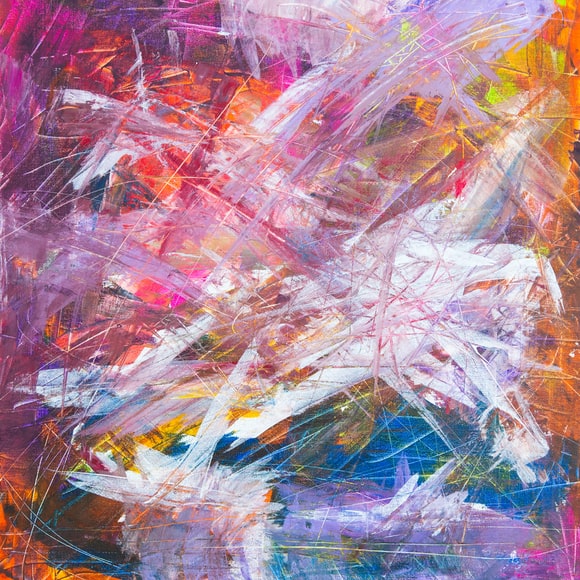 When it comes to art, we all have our favorites. We know what will challenge us when we walk through an art gallery. These paintings are the ones we find ourselves staring at the most. We may not always agree with them, but they do hold our attention and make us think. They have lots of worth for us and the way in which we perceive reality.
1. Abstract Art
Let's start with the most difficult! Abstract paintings can be difficult to comprehend if you're too literal because they don't portray anything actual – no person, no place, no item. Artists use colors, various forms and shapes, and expressive gestures such as a paint stroke or even a seemingly random splash to get their desired impression.
The word abstract, properly speaking, implies 'to isolate or detach one thing from another.' Tate defines abstract art as "work that is not necessarily figurative, may be centered on a specific topic, or might not have any external basis at all."
2. Modern Art
If you haven't had the chance yet, you should visit the Museum of Modern Art in New York, where you can check out enthralling artwork and get to truly understand this concept. Modern art broke away from traditional trends and techniques. Modern art is difficult to define because it relates to a particular era rather than a form of art.
Modern art is defined as "the artist's purpose to portray something as it exists in the world, according to his or her unique perspective." This cannot be achieved by using traditional techniques and styles. Contemporary artists abandoned the rational world of the past to embrace the spirit of future innovation. Bold colors, lines, and shapes open new mind doors and shape new perspectives every single day.
All types of art find feedback among students because young people are very open and interested in everything new. Reading essays has a positive effect on the development of students' creative abilities. By checking out free essay examples to download and using other free services offered by Samplius, students can develop new critical thinking skills and develop new perspectives. Their horizons will enlarge, and their personalities will change. They will be exposed to art that sticks and essays that are worth remembering.
3. Cubism
You might discuss cubism all day, but that is not too productive. You'll learn the most about it by actually seeing it, so make sure to look through online Cubism galleries to get a complete appreciation (that in case you cannot visit it in-person right now).
You're on the right track if the first thing that pops into your head when I write "cubism" is Pablo Picasso. He and George Braque established the cubist fundamentals in the early 1900s. While their style might seem abstract to you, it's actually realistic.
Art history suggests that Cubism includes three fundamental parts – these are geometricity, passage, and simultaneity (or many viewpoints). According to the same source, artists work using the 4th dimension when depicting their subjects from different perspectives. This whole process is nothing but a search for meaning and purpose, highlighting that this world is not what it seems like. That's why cubism is known for its vibrant colors and vibrant vitality, it sends out this idea of the unknown.
4. Surrealism
Just like the question, "is it the egg or the chicken who came first?" the same concept applies to surrealism. Is it the word or the creative process that first emerged? The word 'surreal' can also mean 'strange' nowadays, and this is the perfect way to define this art genre. Weird is good in this case, as we'll see further on.
Surrealism is a style of expression that goes beyond reality. It takes genuine objects and positions them in bizarre circumstances. It's devoid of both consciousness and convention; it's like a dream. Surrealism exhibitions always challenge and amaze visitors, since this art form is so bold, crazy, and unconventional. As Wall Art Prints writer suggests, surrealism art is always preferable to drugs.
5. Contemporary Art
While the term "modern" relates to a specific time period, "contemporary" means quite recent or connected to the present moment, thus it's a style that's always evolving. Contemporary art fundamentally means creating new art and exposing it to whoever it can relate to. To put it another way, contemporary art essentially relates to art that has been created within our lifetimes.
Wrapping Up
I hope this article could serve as inspiration for future dinner talks. Perhaps it will merely serve as motivation as you search for the ideal piece of art for your home. It's all about keeping your mind open to fresh options and understanding what art means to you.
Author Bio:
Mary Spears is a freelance writer and book reviewer. She works for a marketing company on the side. In her free time, Mary likes to draw and paint.