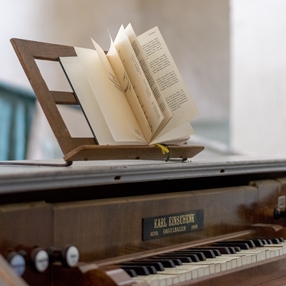 While people have been moving pianos and organs since the 18th century, there are still many misconceptions and myths when it comes to shipping pianos long distance. However, before we list the most common of them, let's first look at some facts.
Did you know that during the Victorian era, pianos and all other bulky items were moved by horse & buggy, riverboat, or freight train? These were the only means available, and it took months to deliver such a large musical instrument to its new home. The process of shipping pianos long distance was indeed a challenging one, and it is needless to say that not all of those delicate items arrived in perfect tune. The good news is that these days, there are many specialized companies that are proficient in shipping pianos across the country and internationally, and Fine Art Shippers is one of them. Possessing more than 20 years of experience in shipping fine art and antiques of any size and weight, we have all the necessary knowledge and equipment to ensure that our clients' beloved musical instruments are delivered to their destination without any damage. However, while the process of shipping pianos has already been brought to perfection, several myths related to it still exist. Here they are!
1. Shipping a piano does not require preparation.
Shipping pianos always requires preparation, no matter whether it comes to local move or international transportation. The better you are prepared, the easier the entire process is.
2. You can hire the first piano moving company you find.
It is important to do some research beforehand in order to find the right piano shippers able to handle your particular piano.
3. Any movers can ship a piano.
If you want your treasured musical instrument to arrive safe and sound, hire only professional movers with years of experience in shipping pianos and organs.
4. You need many people to move a piano.
If you deal with expert piano shippers equipped with all the necessary tools, moving a piano rare requires more than three people to get this job done.
5. There is no chance of piano damage if it is moved by professionals.
We are all humans, and there are certain circumstances that we cannot control. Thereby, it is always better to purchase appropriate insurance even if you hire professional movers for shipping your piano.
At Fine Art Shippers, we offer a full range of piano moving services, so whatever your problem, feel free to contact our team! Besides, you will be pleased to know that all our services are very competitively priced.