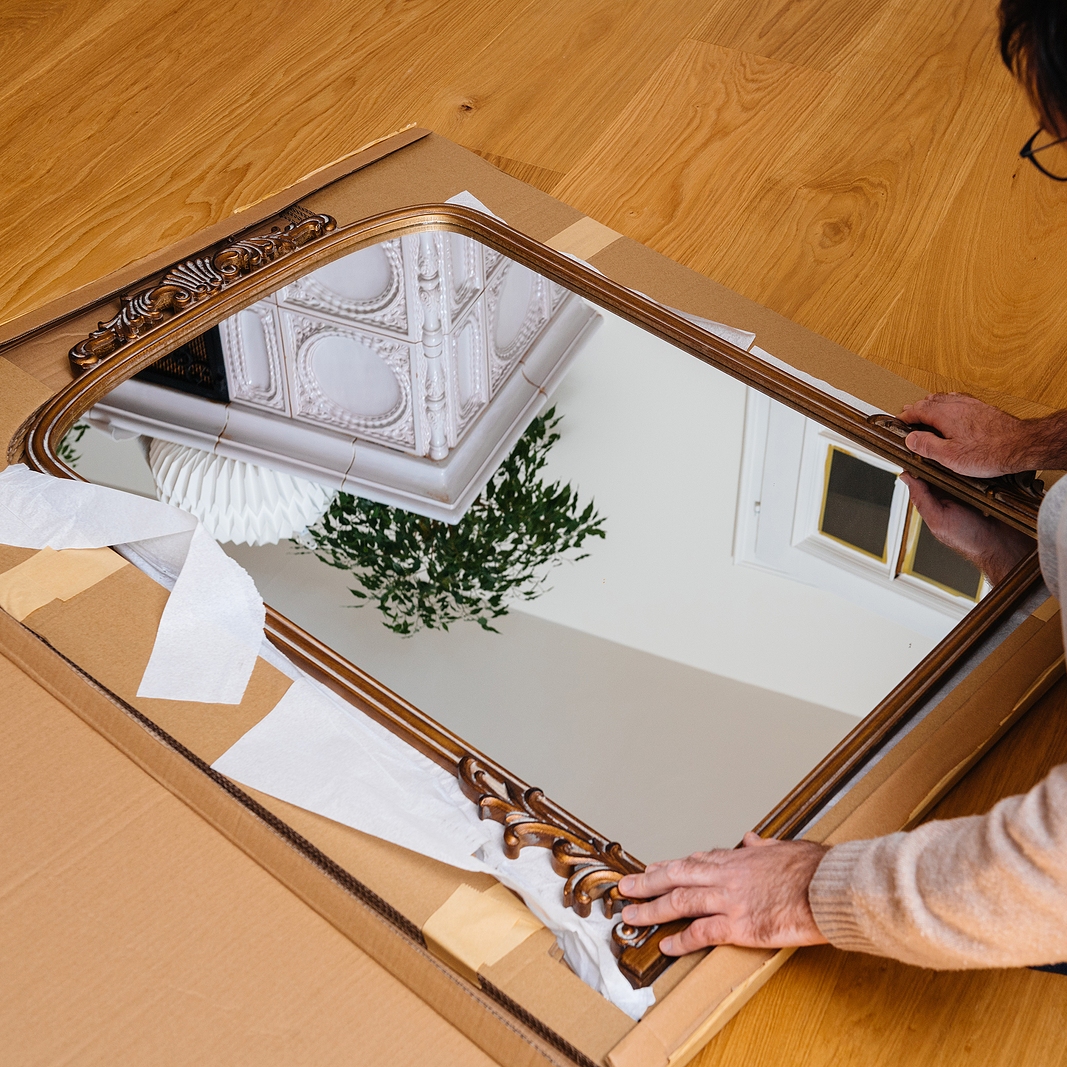 NY relocation, let alone moving to another city or even country, is a challenging endeavor that additionally requires lots of time in preparation. Certainly, you can facilitate that task by ordering professional moving services that include both, local transportation and high-quality packing and crating services. However, you may decide to save some money on self-pack when getting ready for a move. While some of your possessions can be quite simple to pack at home, you may still have difficulties with framed fine art pieces, fragile items, and big mirrors as well. The last ones should be of particular attention not only because they are very delicate but also because of the "break a mirror, face seven years of bad luck" superstition. So let us give you some useful tips that will help you save your valuable items and the prosperity of your family.
Purchase packing supplies
For today, there is a great variety of packing supplies and materials you can easily buy online or in a nearby store. Surely, you may try different improvised home use items for packing, but the truth is that it is much better to spend some money on quality packing supplies now to save money on potential damage later. Thus, you may need the following:
polyethylene foam
telescoping box
bubble wrap
packing tape
Styrofoam
All of these packing supplies are really good buys that practically guarantee a safe move.
Mind the corners
In case your mirror has 90º corners without any ornate frame, it is better to buy special corner protectors at a local shipping company or nearby frame store. Otherwise, you can simply cut cardboard in order to fit those corners.
X marks the spot
To protect your mirror from shattering if dropped, put several pieces of packing tape over the glass area in an X shape. Moreover, it will also protect the frame and prevent the glass from spilling into the box if the breakage does happen. 
Wrap the mirror carefully
Use cardboard on both sides of the mirror and then gently wrap it with the help of old sheets and towels. Secure the package with packing tape or bubble wrap. Tape well in full circles to make sure no parts can come loose. 
Never lay the mirror flat
When packing your mirror into a moving truck, make sure that it is positioned vertically. The fact is that mirrors should always be placed on the side as they cannot take any pressure. So if you want to prevent breakage, never lay your mirror flat, as well as never place it between too many items that can also cause damage. The best way is to put it between two heavy objects that won't move around during transportation.
Don't forget to label properly
Label the package with "Mirror," "Glass," "Fragile items," or something like that. Make this on all of the sides of the box to provoke attention. Besides, necessarily write which side the glass is so that your mirror could be treated in a proper way. 
Once you are familiar with all of these tips, the technique of packing a mirror is much easier to do. However, if you still have doubts, it's better to order professional packing and crating services to ensure safe transportation. Please call Fine Art Shippers for any help!