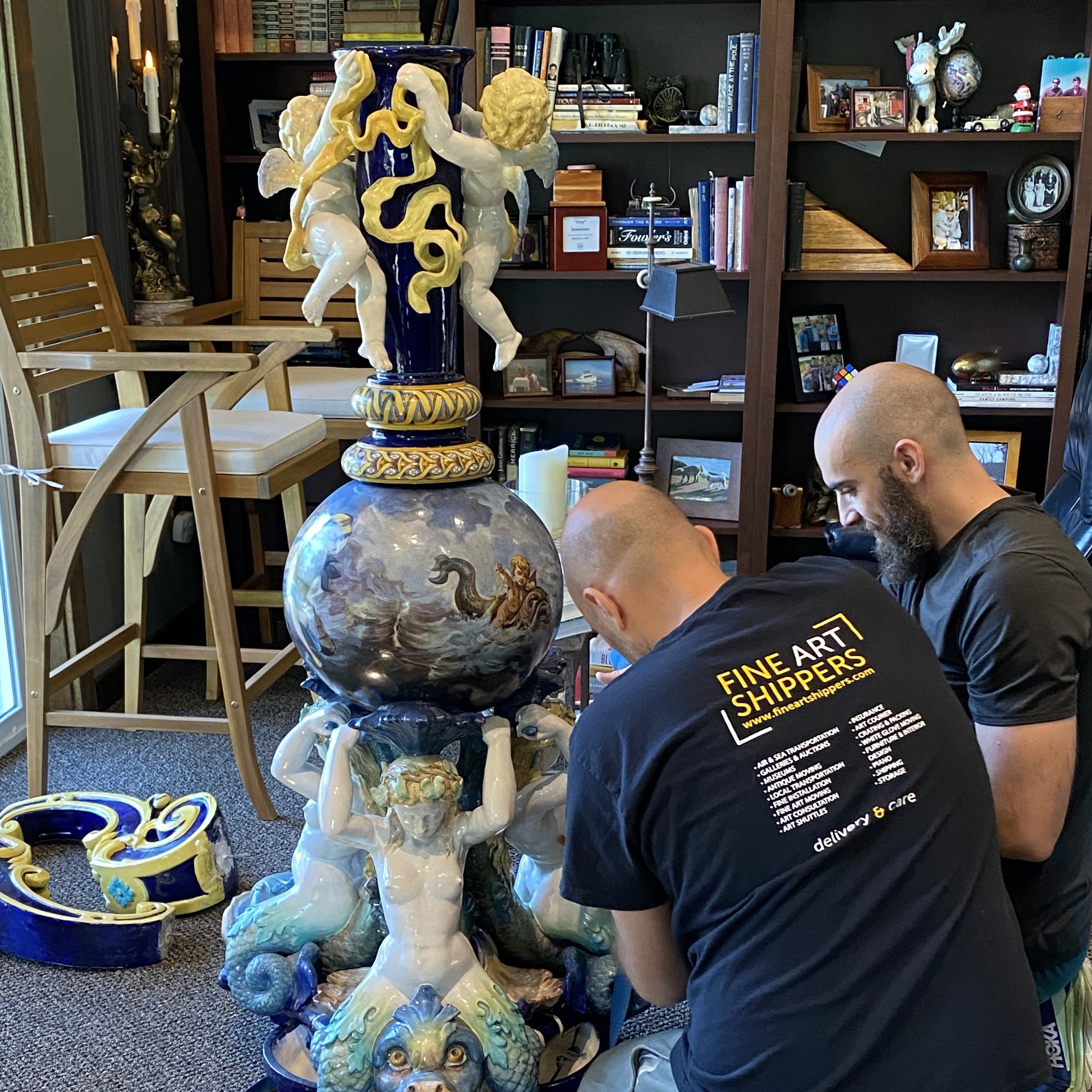 Fine art logistics companies play a major role in the art world that consists of many different spheres. Art transportation is one of the most important and complex of them, even though the work art shipping companies do is not that visible at first sight. To accommodate the various needs of the art market, art handlers offer a large variety of services. If you want to hire fine art shippers in New York, you can expect them to provide, at least, the following three essential services.
Three Main Services Offered by Fine Art Shippers in New York
Art transportation
Transportation is the most basic service that all fine art logistics companies provide. However, it is not as simple as it sounds. To relocate a precious work of art or a fragile antique, art handlers have to carefully plan the transportation route. Besides, they are responsible for overseeing the shipping process and making sure nothing harms their clients' valuables during the trip. That is not to mention that the art shipping vehicles always have to be in perfect working condition.
Art packing
Packing a work of art is not only about wrapping it in bubble wrap or putting it in a cardboard box. Each item is unique and deserves to be treated as such. While some pieces can be shipped with minimum protection, that is not the case for most valuables transported by fine art shippers in New York and interstate. When it comes to especially precious pieces, custom wooden crates are often built to ensure the highest level of protection.
Art installation
The work of fine art shippers rarely ends with delivery. Quite often, they are the ones installing the piece in its new location. Artwork installation can be a very meticulous and time-consuming task that calls for the assistance of professional art handlers. Evidently, hanging a small framed painting on a wall differs from installing an oversized canvas in the middle of an exhibition hall. Experts advise you not to attempt handling pieces that are large, heavy, and expensive all by yourself. Installation of valuable artwork is better left to the professionals.
In conclusion, the services offered by fine art shippers in New York do not end there. It is always a good idea to check in with your art handlers and ask them about the full range of services they provide.