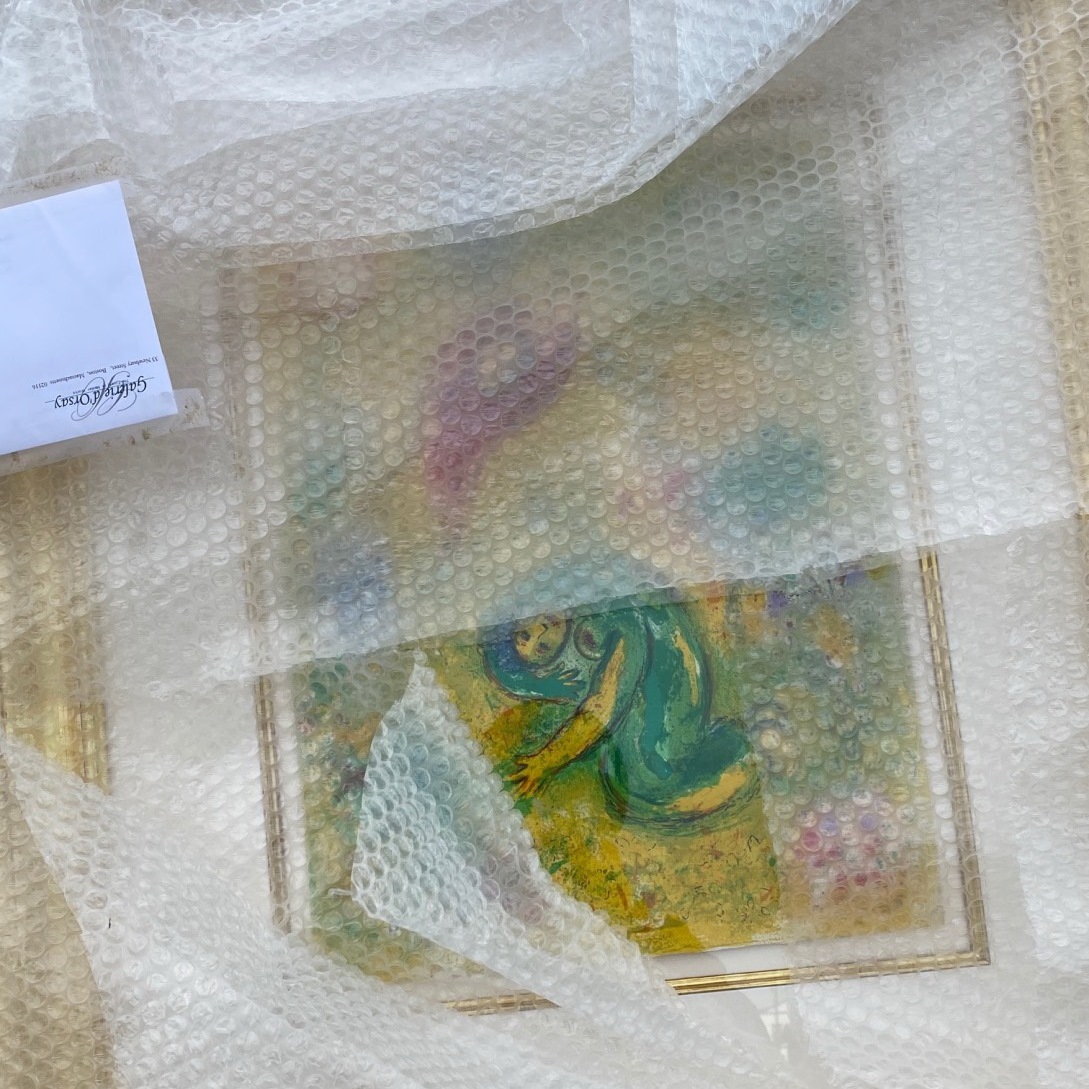 Each work of art, be it a painting or a sculpture, is unique and requires the utmost care when transporting it to another location. However, some works of art require even greater responsibility and attention to detail due to their high value, whether monetary or sentimental, tangible or intangible. These particularly include Old Master paintings and works by such notable artists as Pablo Picasso, Marc Chagall, and Andy Warhol. Fine Art Shippers has rich experience in handling, packing, and shipping artworks of high value, and we are very proud that our clients entrust us with such a delicate job. For example, earlier this year, we had the pleasure of shipping a painting by Marc Chagall to Boise, Idaho.
Shipping a Painting by Marc Chagall to Boise, Idaho
Marc Chagall is, without a doubt, one of the most notable artists of the early 20th century. His poetic, figurative style and unique dream-like imagery of Surrealism have long made his works highly valuable and sought-after by art collectors around the world. It is not the first time that Fine Art Shippers is entrusted with shipping a painting created by this master, but each time feels like a privilege because not every art transportation company gets such an experience.
Our team delivered Marc Chagall's painting to Boise, Idaho, by an art shuttle that is specifically designed to transport delicate and fragile works of art. Our art shuttles usually visit Boise on the way from California to New York, but other shuttle options are available as well. This means that we can deliver art to Boise or another Idaho city from literally any location in the United States in the most efficient and cost-effective manner possible.
Whether it comes to shipping a painting or a large collection of art, feel free to contact Fine Art Shippers. We operate all over the United States and are always ready to help!